Logan Lucky Takes the Caper from the Casino to the Car Track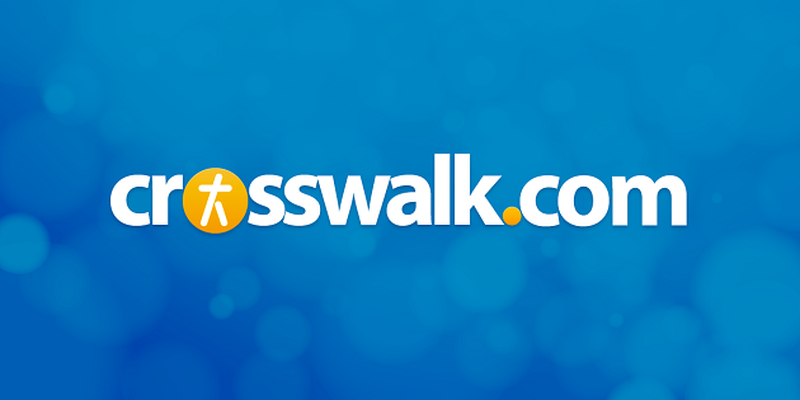 In this southern-fried heist from acclaimed director Steven Soderbergh, the classic caper gets a Nascar twist. For its engaging dialogue, strong direction and charming ensemble of characters, it merits 3.5 out of 5.
 
Synopsis
West Virginia brothers Jimmy and Clyde Logan (Channing Tatum; Adam Driver) have been down on their luck. Clyde lost an arm serving in Iraq. Jimmy, a simple blue-collar man with a bum leg, has been a struggling single dad for some time, desperately trying to keep pace with his ex-wife (Katie Holmes) and her fabulously wealthy husband (David Denman). After Jimmy loses his job, he recruits help from Clyde and their cool-headed sister Mellie (Riley Keough) to help him rob the underground cash vault at the Charlotte Motor Speedway during the Coca-Cola 600, one of the biggest racing days of the year.
As in any decent heist flick, our schemers assemble a motley crew of characters to assist with the planning and execution, such as infamous outlaw Joe Bang (Daniel Craig) and his brothers Fish and Sam (Jack Quaid; Brian Gleeson). Will their rag-tag plan succeed? And will Jimmy make it back home in time to catch his daughter's performance at the beauty pageant?
 
What Works?
The cast sparkles, particularly Driver as the sensitive Clyde. Soderbergh and his actors tend to hit just the right notes of humor and pathos to endear the audience and move the story along at a brisk pace. The script is stylistically formulaic, but the dialogue is better, perhaps, than in similar genre entries. Logan Lucky doesn't try to cram in too much montage narration and exposition, often allowing the characters meaningful glances or thoughtful pauses.
The Southern twist (with characters who describe themselves as "white trash") definitely adds charm of a sort to a story that is usually told inside a glittering casino featuring men in tuxedos. Men run this show too, but they've got big-haired ladies helping them this time - and they've traded in tuxes for coveralls, baseball caps and prison jumpsuits. The film doesn't quite achieve the open-faced endearment of the Coen brothers' Raising Arizona, but for those who are more interested in down-home jerry-rigging than they are in shiny machines and gadgets, it still might be something of a delight.
 
What Doesn't?
You may complain the movie is a bit too paint-by-numbers, especially if you're not a fan of Soderbergh (Ocean's Eleven, Haywire, Side Effects). Every plot element is set up to be cleverly referenced or resolved later in the film. For some born-and-raised southerners, it could strike a skeptical chord to see such thickly accented, wholesome southern characters being portrayed by glitzy Hollywood elites fresh out of films like James Bond and Star Wars.
 
Christian Worldview Elements / Spiritual Themes
Logan Lucky's characters appear to stand for many morals commonly associated with the American South, especially the primacy of family over outsiders, corporations, the government and even the laws of the land (being "off the grid" is also shown as a way that one character maintains his safety from the government). Even as our characters prepare to lie and steal, they have a list of rules including "don't get greedy" and "know when to walk away." Two characters claim to have begun "walking with the Lord" and need "a moral reason" to join the heist.
 
CAUTIONS (may contain spoilers)
MPAA Rating: PG-13 for language and some crude comments
Language/Profanity: One instance of the F-word. A smattering of other profanity (sh*t, d*mn, etc.), including pairings with "G-d" and some crude hand gestures. Some crude phrases such as "bl*w me."
Sexuality/Nudity: Some women wear skimpier but not particularly revealing clothes (brightly colored bras visible thru shirts without showing much cleavage, mini-skirts that aren't lingered on by the camera, etc.). A very young girl competes in a beauty pageant and is dressed in a midriff-showing outfit, heavily made-up. A young boy comments that the Rihanna song "Umbrella" is "code" for her vagina. A man and woman kiss. A shirtless man is changing in the backseat of a car and explains suggestively to the female driver that "I'm about to get naked back here."
Violence/Frightening/Intense: The premise of the movie is a major robbery. Men engage in brawls at several points. A nurse jabs a needle into a man's arm to give him a shot. A man throws a smoking object into a car, which sets the car aflame. Prisoners engage in a riot and hold hostages. A man vomits on another man. A man makes a vague allusion to prison rape that is played for laughs. A car crashes through a convenience store. A Nascar car spins out of control during a race.
Drugs/Alcohol: Characters meet in a bar several times. We watch a bartender pouring liquor on a few occasions. People buy and drink beer. Some brief cigarette smoking. A race driver drinks something before his race that appears to affect his performance.
 
The Bottom Line
RECOMMENDED FOR: Anyone who misses the Ocean's Eleven movies and might be looking for a dixie twist on them.
NOT RECOMMENDED FOR: Anyone who thinks their big-ensemble-caper sweet tooth has been sufficiently sated already, especially by Soderbergh.
Logan Lucky, directed by Steven Soderbergh, opened in theaters August 18, 2017; available for home viewing November 28, 2017. It runs 118 minutes and stars Channing Tatum, Adam Driver, Daniel Craig, Riley Keough, Katie Holmes, Jack Quaid, Brian Gleeson, Farrah Mackenzie and Seth MacFarlane. Watch the trailer for Logan Lucky here.
 
Debbie Holloway is a storyteller, creator, critic and advocate having adventures in Brooklyn, New York.
Publication date: August 24, 2017
Image courtesy: ©BleeckerStreet