A Beach Boy Finds Love & Mercy in an Earthly Savior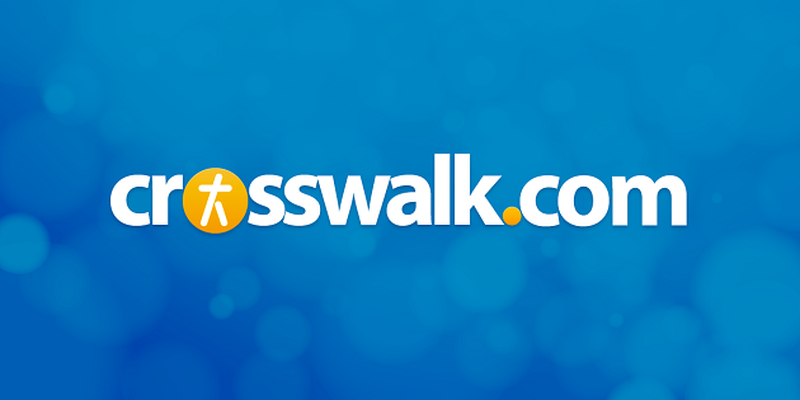 DVD Release Date: September 15, 2015
Theatrical Release Date: June 5, 2015
Rating: PG-13 (for thematic elements, drug content and language)
Genre: Drama
Run Time: 120 min.
Director: Bill Pohlad
Cast: John Cusack, Paul Dano, Elizabeth Banks, Paul Giamatti, Jake Abel, Bill Camp, Joanna Going
"Lonely Scared Frightened" reads the note Brian Wilson leaves for Melinda Ledbetter, the Cadillac saleswoman from whom he's buying a new car in the opening scenes of Love & Mercy. More importantly, she's a person he instinctively trusts with the revelation of his mental and psychic state—someone who will become his earthly savior in the struggle for Wilson's fragile mind and soul.
As the Beach Boys' creative force, Wilson pushed himself during the 1960s to create new sounds that would take the band's music beyond the summertime tunes for which they were known. However, Love & Mercy isn't only a portrait of a tortured, tormented artist. Yes, it shows the artist at work, in the process of creating some of his best material. But director Bill Pohlad alternates scenes of the Wilson's personal life—both as a young artist (Paul Dano, Ruby Sparks) and as a divorced, overly medicated head case (John Cusack, The Raven) in the 1980s—with the studio sessions that went into the making of the Beach Boys' Pet Sounds and Smile. The albums were Wilson's attempt to keep up with the musical innovations of the Beatles, whose Rubber Soul inspired Wilson to push the Beach Boys into new musical territory.
Pet Sounds wouldn't connect with fans upon its release the way it did with music critics (it's now widely considered a classic), but one objector in particular was unduly harsh. That would be Wilson's father, Murry (Bill Camp), a heavy drinker who raised his boys with an abusive approach that clearly damaged Brian (his siblings aren't depicted as being nearly as psychologically tormented). We meet the dad sometime after he's been fired as the band's manager, and his bitterness over losing that role feeds his contempt for the music on Pet Sounds, including one song that he labels "a suicide note."
Wilson is undeterred. "I've got different stuff inside me," he explains of the musical break represented by Pet Sounds. "I've got to get it out." Even his fellow band members—chiefly the skeptical Mike Love (Jake Abel, The Lovely Bones), who says "even the happy songs sound sad"—can't push Wilson to put commercial considerations ahead of the songwriter's commitment to his own personal vision for the album. Wilson's commercial instincts are vindicated later when, in response to Love's jibe that Pet Sounds was a commercial dud, the songwriter cranks out Good Vibrations, which goes on to become the band's biggest hit.
If Murry is Brian's main musical nemesis in the earlier time frame of Love & Mercy, his guardian, Eugene Landy (Paul Giamatti, San Andreas), is the enemy in Brian's later years. By shadowing Wilson everywhere he goes or enlisting his minions to do the same, Landy looms over every aspect of Wilson's later life—including dates with Melinda. Landy has diagnosed Wilson as a paranoid schizophrenic, but Landy's controlling nature, excessive pill-pushing and coiled reactions to any attempts by Melinda to spend one-on-one time with Wilson suggest abuse on Landy's part.
"I helped him trust," explains Landy to Melinda, claiming he's made progress in Wilson's treatment. But he then challenges her to receive the same type of "help" he's given Wilson: "Do you have the ability to trust?" he asks Melinda. "Trust me!"
Love & Mercy shows the struggle for Wilson's soul between the manipulative Landy, who wants to keep Wilson in bondage, and the open, loving Melinda, who wants to set him free from the chains he can no longer see or feel. In that, the film can be seen as a powerful allegory—a reminder of our spiritual condition until we're brought to life by God and made to see how helpless we've been to sin and darkness.
But there's joy in Love & Mercy, too, particularly in the scenes that show Wilson working with the studio musicians (known as the Wrecking Crew) as they take his musical ideas and concepts and bring them slowly, haltingly to life under Wilson's exacting—and sometimes exhausting—guidance. As the notes slowly start to form familiar tunes and songs, the sense of creative inspiration and discovery among the characters is shared by the viewer.
Why did Wilson crumble psychologically over the years? The film points a finger at Landy and at Wilson's father, of course, but to the script's credit (co-written by Michael Lerner and Oren Moverman), it also has Wilson lamenting his earlier drug use. While the younger Wilson is shown enjoying drugs without any judgment of the behavior at that time, the older Wilson admits to Melinda that his earlier "drugging and drinking" made him a bad father and poor husband to his first wife.
Love & Mercy is an increasingly rare treat at the movies—a film not aimed squarely at teenagers and with award-caliber performances from its lead actors. As the credits roll to a performance clip of the real Brian Wilson performing the film's title song, you'll leave with a satisfied feeling and a song in your heart. What more could a viewer want?
CAUTIONS (may contain spoilers):
Language/Profanity: The Lord's name taken in vain; the f-word; "black magic s-it"; crude references to female anatomy; "piss"; "b-tch"; "slut"
Drinking/Smoking/Drugs: Drinking and smoking in several scenes; at a party, a friend tells Wilson that if he "wants God" he should "have God" and introduces him to LSD; we then see Wilson tripping on LSD; several references to Wilson's dad drinking; Wilson tells Melinda he wasn't a good father because he was too busy drinking and taking drugs; Wilson is asked if a certain song he's written is a "drug song"; smoke emanates from an enclosed area
Sex/Nudity: Wilson is seen in his underwear; he crawls into bed alongside his first wife; Wilson is shown under sheets on a couch with Melinda; Melinda gets up and walks toward Wilson, wrapping a sheet around her; we see her bare back from the waist up
Violence/Crime: Landy is served with papers over his guardianship of Wilson; Wilson recalls that his brother drowned years earlier; a panic attack on an airplane; mentions Wilson's dad being abusive to him as a child; a shot of dad hitting Brian
Religion/Marriage/Morals: When he meets Melinda, Wilson is a divorced father who never sees his ex-wife or daughters; his dad calls one of Wilson's songs a "suicide note"; Wilson says of his dad's philosophy about corporal punishment, "Spare the rod, spoil the child"; after taking LSD, Wilson says he "saw God," Who showed him "everything"; one of Brian's recordings is dubbed his "symphony to God"
Publication date: June 4, 2015