Love in the Time of Cholera Disappoints On-Screen
Annabelle Robertson

Crosswalk.com Contributing Writer

2007

16 Nov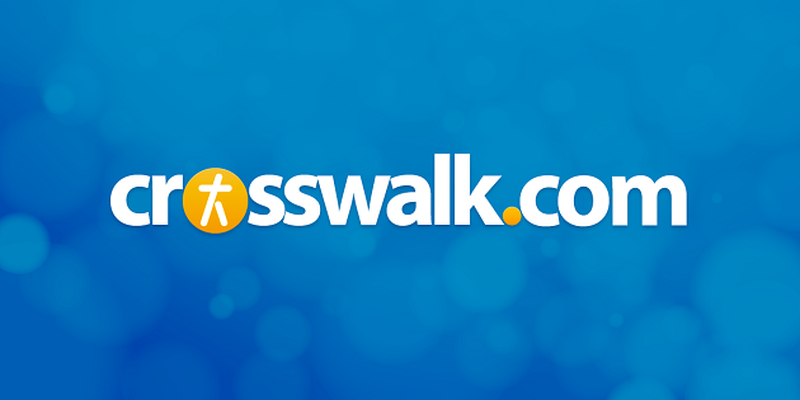 DVD Release Date: March 18, 2008
Theatrical Release Date: November 16, 2007
Rating: R (for sex content/nudity and brief language)
Genre: Drama, Romance
Run Time: 139 min.
Director: Mike Newell
Actors: Javier Bardem, Giovanna Mezzogiorno, Benjamin Bratt, John Leguizamo, Hector Alonzo, Unax Ugalde
It's 1879 in Cartagena, Columbia, and young Florentino Ariza (Unax Ugalde) is completely transfixed by Fermina Daza (Giovanna Mezzogiorno). He's never actually met the young lady, and as a blue-collar telegraph worker, has no chances of persuading her businessman father (John Leguizamo) to let him marry her. So Florentino writes letters—hundreds of them. And little by little, Fermina falls in love.
To separate the two, Fermina's father moves her to the countryside. And although the young woman pledges her undying devotion, just one year later, when she runs into Florentino (now played by Javier Bardem), she decides that it was all "an illusion." To pacify her father, she marries Juvenal Urbino (Benjamin Bratt), a young doctor who studied in Paris and who has been working among the plague.
Florentino is devastated, and swears he will remain forever faithful to Fermina, but soon the temptations of the flesh come a' callin'. It isn't long before he's bedding women of all ages and backgrounds. He has a way with women, and he takes great advantage of that, keeping records of his addictive obsession. By the time he reaches his 70s, Florentino has slept with almost 650 women.
On the day of Juvenal's funeral—actually the opening of the film, which is used as a framing device—Florentino arrives and tells Fermina that he has been waiting for her for 59 years. She is furious at his audacity and throws him out. Will his perseverance pay off?
Gabriel Garcia Marquez won the Nobel Prize for Literature in 1982 and is best known for his sweeping epic, 100 Years of Solitude. Love in the Time of Cholera, which spans 50 years, is also considered one of his best works. Adapting this novel to the screen—something Marquez resisted for many years—was a formidable undertaking therefore. In the hands of experienced screenwriter Ronald Harwood (The Pianist, Oliver Twist) and the talented director Mike Newell (Four Weddings and a Funeral, Donnie Brasco, and the fourth of the Harry Potter movies), one would have nevertheless expected something better.
Harwood's character development fails to engage. We don't spend enough time with Fermina or Florentino at the beginning of the film, so their love seems superficial. This keeps us from caring about the outcome of their relationship. Instead, the bulk of the film is strangely spent on Florentino's sexual conquests. Newell repeatedly takes us into the bedroom to witness graphic sexual scenes, even one between (MINI SPOILER) two elderly people, even though this adds little or nothing to the story. In fact, as Florentino ages, his escapades with these very young women simply increase the cringe factor.
It's also hard to understand why Fermina decides to forget Florentino—a key plot point. Maybe it's the fact that upon her return from the countryside, he's a different man. Literally. The Florentino she left behind was played by one actor; the one she comes back to is another—a bizarre casting decision which creates yet another barrier for audiences to overcome, especially since the two men look nothing alike.
Newell has an almost-obsessive predilection for bare breasts, which he shows us again and again. And much like his sex scenes, they contribute nothing to the film. They're clearly meant to titillate. He even trains his camera on the nude, 72-year-old body of Fermina—a move that feels extremely voyeuristic.
Bardem is a good actor, and he holds the film together well. But his character is not a noble one, so when he finally begins to woo Fermina in her final years, you can't help but feel that she is yet another sexual conquest, despite his cultlike worship of her throughout he decades. Mezzogiorno does a fair job with her role, though a little more passion—especially in the earlier part of the film – would have added much. Leguizamo, as usual, overacts, and Bratt makes his character too bland to add any nuance to the love triangle.
The question one must ask when watching this film is this: What is true love? Is it enduring, unfulfilled longing between two people who project unmet needs and disappointments onto a non-existent relationship—or is it a lifetime of commitment, however imperfect, between a man and a woman? Romantics would have us believe the former; realists will argue the latter. Where you fall will depend upon the emotional camp you subscribe to.
Either way, the film is watchable, though disappointing.
DVD EXTRAS:
Commentary by director Mike Newell
"The Making of Love in the Time of Cholera"
Deleted Scenes
Deleted Scenes commentary
Theatrical Trailer
CAUTIONS:
Drugs/Alcohol: Characters drink alcohol and smoke cigarettes throughout film.
Language/Profanity: A few obscenities and profanities.
Sexual Content/Nudity: Repeated nudity and graphic sexual scenes throughout film; characters discuss virginity in several scenes; character is extremely promiscuous and keeps count of the hundreds of women he beds, many of whom are married.
Violence: Various scenes with dead bodies, due to cholera epidemic; a man murders his wife (offscreen) by slitting her throat; men argue and exchange blows.