Love Is a Losing Battle in This Means War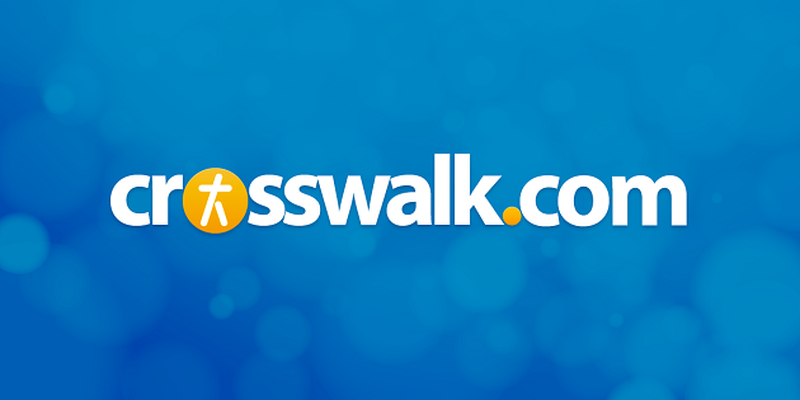 Release Date: February 17, 2012
Rating: PG-13 (for sexual content including references, some violence and action, and for language)
Genre: Romantic Comedy/Action
Run Time: 98 min.
Director: McG
Actors: Reese Witherspoon, Chris Pine, Tom Hardy, Til Schweiger, Chelsea Handler, Abigail Spencer, Angela Bassett

Memo to Reese Witherspoon: it's time to step away from the romantic comedy.

After starring in 2010's painfully dull How Do You Know with the affable likes of Paul Rudd (Our Idiot Brother) and Owen Wilson (The Big Year), you'd think the Oscar winner would've learned her lesson by now, namely that a charming cast alone isn't enough to win over an audience.

Unfortunately, no amount of hair flips and cutesy charm from the normally crowd-pleasing blonde can save This Means War either. While Witherspoon (Water for Elephants) and her leading men Chris Pine (Unstoppable) and Tom Hardy (Warrior) certainly try their best to appeal to both men and women with an action-oriented rom-com, finding love is inevitably a losing battle because the story itself is so contrived and creepy. Let's just say there's a reason it was bumped from its original Valentine's Day release date.

After all, nothing screams romance like having the potential love of your life sneak into your apartment and watch you from the next room in a Sting "every breath you take" fashion so he can "learn" what you like, right? Or better yet, what if he planted a bug so he could essentially sabotage your date with his best friend? Yes, that's precisely the behavior we're supposed to find both rip-roaringly funny and downright adorable in This Means War.

While there's certainly nothing wrong with fun, frothy entertainment that doesn't pretend to have anything in common with reality, the romantic triangle that's set up in This Means War is a dud right from the start. If anything, poor Lauren (Witherspoon) never really stood a chance with Tuck (Hardy) and FDR (Pine) anyway. Not only do these spies have names that are definitely more "Downton Abbey" than modern-day romantic lead, but their bromance is stronger than anything with Lauren could ever be.

Considering that Tuck the romantic and FDR the womanizer (yes, that's about all the personality traits the writers bothered giving them) work for the CIA, they log countless hours together on dangerous missions and clearly have each other's backs. But when their latest assignment goes horribly wrong, these BFFs have now been relegated to their desks. So with some time to kill and seemingly no chance of reconnecting with the pretty ex (Abigail Spencer, Cowboys & Aliens) he has a son with, Tuck decides to check out his prospects online.

And thanks to her assertive, and that's putting it mildly, married gal pal Trish (E! talk show host Chelsea Handler) who's apparently made it her personal mission to guarantee that Lauren spends her limited free time in the company of something other than a game of Boggle, she sets up the risqué dating profile that attracts Tuck's attention in a hurry.

Since Tuck hasn't been on a first date in a while, he naturally asks FDR to run interference in case Lauren turns out to be a psycho. After giving him the signal that all is well, FDR seeks alternate entertainment, only to find his own love connection with Lauren later on when they trade verbal barbs at the local video store. Turns out, they both love Hitchcock but have varying opinions about which of his movies are the best.
Given their previously established cozy dynamic, it doesn't take long for Tuck and FDR to realize they've fallen for the same girl. But rather than coming to a sensible agreement that probably only one of them should continue vying for Lauren's affection, they abuse their privileges at work and turn the quest for love into a game.
Since the ensuing hijinks are pretty much all spelled out in the trailer, there aren't many surprises here. What is surprising, however, is how Lauren responds to the challenge of choosing between Tuck and FDR. While there's no law against dating two people at the same time, we're supposed to believe that a well-adjusted thirty-something in search of a meaningful relationship would make her final decision by using a sex tie-breaker? Really?

Funny enough, as raunchy as the humor was in last summer's R-rated Bridesmaids, even those leading women had a deeper sense of conviction than Lauren does in This Means War. But considering how lackluster the film is in the first place, maybe expecting the characters to aspire to higher standards was simply too much to ask.

CAUTIONS:
Drugs/Alcohol: Social drinking shown throughout, plus Trish regularly fills up a "grown up" sippy cup with screwdrivers.
Language/Profanity: The full gamut of expletives, including the Lord's name taken in vain on several occasions and one "f" bomb.
Sex/Nudity: Originally rated R for "some sexual content" because of Chelsea Handler's particularly bawdy brand of humor, the film is still chock-full of sexually charged innuendo. There's rather frank discussion of male anatomy and what makes someone good in bed. Sex before marriage is basically considered a no-brainer, and when Lauren can't decide which of her boyfriends she likes better, she decides a sex tie-breaker will do the trick. No nudity, but Lauren is shown in her bra and undies while getting busy with FDR. We see them wake up together the next morning, but nothing aside from some major making out is shown. Trish jokes about sex with her "fat" husband.
Violence: In what's essentially some James Bond-lite action, a few people are shot and killed when an operation goes very wrong. There's also a quasi-intense car chase that produces some injuries, and the resident bad guy Heinrich (Til Schweiger, New Year's Eve) makes several threats against Lauren's leading men.

Christa Banister is a full-time freelancer writer, specializing in music, movies and books-related reviews and interviews and is the author of two novels, Around the World in 80 Dates and Blessed Are the Meddlers. Based in Dallas, Texas, she also weighs in on various aspects of pop culture on her personal blog. For more information, including her upcoming book signings and sample chapters of her novels, check out her Website.