Love the Coopers Can't Compete with Superior Holiday Home Viewing Options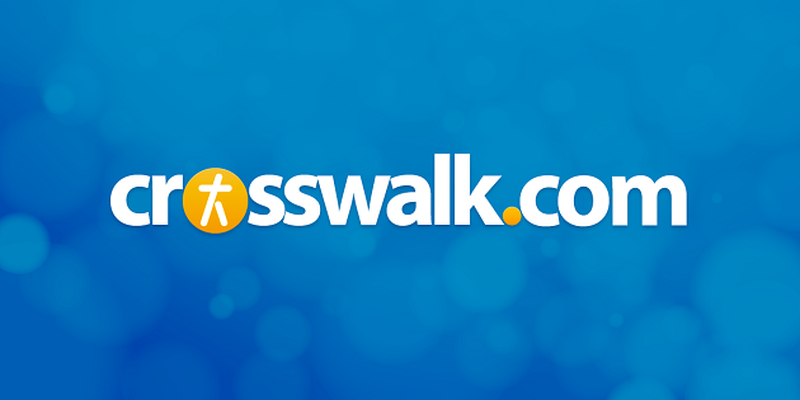 DVD Release Date: February 9, 2016
Theatrical Release Date: November 13, 2015
Rating: PG-13 (for thematic elements, language and some sexuality)
Genre: Comedy
Run Time: 105 min.
Director: Jessie Nelson
Cast: Alan Arkin, John Goodman, Ed Helms, Diane Keaton, Jake Lacy, Anthony Mackie, Amanda Seyfried, June Squibb, Marisa Tomei, Olivia Wilde
Lightweight rom-coms have become part and parcel of the holiday season, although such films in recent years haven't all been aimed at the whole family. Love Actually (2003) is a recent template for this type of film, which focuses on numerous couples who are somehow connected, and who are working through various trials. Among the many other entries are The Holiday (2006) and Best Man Holiday (2013), the latter of which showed that the formula could work across racial lines.
But Love Actually and Best Man Holiday also demonstrated that Hollywood isn't always interested in appealing across age lines with these holiday-themed movies. Unafraid to push the content limits, these films exclude younger viewers by focusing on more mature content, adding a lot of frank dialogue and garnering a more restrictive R rating.
Love the Coopers, this year's entry in the holiday rom-com sweepstakes, doesn't go as far as Love Actually and Best Man Holiday did—Coopers is rated PG-13, as The Holiday was—but it traffics in lame cultural stereotypes and pokes conservative religious viewers in the eye with one of its story threads—all in its first few minutes. The story then offsets its very rough start by introducing some softer, sweeter characters in separate storylines. Nevertheless, although it improves as it goes, Love the Coopers digs a deep enough hole early on that, by the time it manages to dig itself out, it's hard to know if the effort was worthwhile.
The film's central couple (of several) is Charlotte (Diane Keaton, And So It Goes) and Sam (John Goodman, Flight), who are preparing to separate after decades of marriage. They need to break the news to their children, but Charlotte insists they put on a happy face for one more Christmas family dinner.
Granddad Bucky (Alan Arkin, Little Miss Sunshine) spends his days at a restaurant he doesn't care for, just so he can visit with Ruby (Amanda Seyfried, Pan), a young waitress with whom he's bonded. He shares movie recommendations with Ruby, who watches the films and then discusses her reactions with Bucky. Their friendship is the first sign that Love the Coopers isn't going to be without some sweetness to its mostly sour story.
Emma (Marisa Tomei—mystifyingly cast as Keaton's sister, despite an 18-year age difference in real life) is an amateur psychologist who, while doing some holiday shopping, decides to steal a brooch. Nabbed by security, Emma is taken into custody and transported across the city in a police cruiser by Officer Williams (Anthony Mackie, Our Brand is Crisis). The chatty Emma uses the trip to pepper Williams with personal questions from the back seat of his cruiser, quickly determining, in a way that only could happen in a corny screenplay, that Williams is a closeted homosexual.
Did I mention that Love the Coopers is supposed to be a comedy?
A daughter, Eleanor (Olivia Wilde, Butter), is a struggling playwright who's involved with a married man. Dreading the trip home, and her mom's requisite disapproval of her life choices, Eleanor strikes up a conversation with Joe (Jake Lacy, Obvious Child), a soldier. Their attraction is obvious, but she bluntly expresses contempt for the culturally conservative positions she suspects Joe, a Christian, probably holds. Joe tries to give as good as he gets in their conversation, but the screenwriters have rigged the game by giving Eleanor the more memorable (if poorly justified) zingers. Still, Eleanor is not without her own problems, and, eager to hide some of them from her parents, she convinces Joe to pose as her boyfriend and tag along during her Christmas visit.
The hapless Hank (Ed Helms, The Hangover), Charlotte and Sam's son, has lost his job as a department-store photographer and wants to hide his unemployment from his parents and siblings. His marriage has ended, and he can barely keep up with his boys, the older of whom is determined to kiss the girl for whom the boy has been pining.
The characters will all come together for the holiday dinner—even the family dog plays a role in the story—and maybe, just maybe, there will be some form of happy ending for each character. It all feels contrived, of course, but the Bucky/Ruby storyline is genuinely sweet, and even the Eleanor/Joe thread, which starts so poorly, has us rooting for the couple by the end.
But those plusses are up against some strong negatives—a crude running joke about a young girl's favorite phrase, the lazy stereotyping, the forced intimacy of Tomei's interrogation of Mackie, and a "kooky" aunt (June Squibb, Nebraska) who's there mainly to be laughed at—most of which are set in motion early in the film.
Because the film isn't completely without redeeming characters and qualities, you might find yourself in a forgiving mood while watching Love the Coopers. But you don't have to be a Scrooge to sum up the film with your own personal humbug. Coopers may not rate as a Christmas turkey, but with so many superior holiday films available to see at home, why pay first-run admission prices for this borderline (at best) movie?
CAUTIONS (may contain spoilers):
Language/Profanity: Lord's name taken in vain; a young girl repeats "you're such a d-ck" more than once during the film; a suggestion that a misheard hymn lyric makes it sound like "God had an orgasm"; a man is encouraged to "go out and get some"; "bull-hit"
Drinking/Smoking/Drugs: Drinking; a memory of spiked eggnog; people meet at a bar; a toast
Sex/Nudity: Kissing,including first kiss and early attempts at French kissing; a man notices how a dressed woman at a restaurant rests her breasts on the table; discussion of a man's sex life; a couple who confess to being former hippies acknowledge past pot smoking; a memory of a couple's first time having sex
Violence/Crime: Vomiting; a boy imagines punching an older boy who actually does punch the younger boy's brother; a woman has scars on her wrists
Religion/Morals/Marriage: Christmas hymns are sung, but with the wrong words inadvertently; a character remembers her fiancé's betrayal; a man says he's gay "only in bed"; a couple's marriage is ending after 40 years; a woman asks a man if he's "one of those churchy Republicans," and she says Nina Simone's voice is the closest she gets to believing in God; a boy is said to have felt "unclaimed" after his parents divorce; a woman is seeing a married man and says she doesn't believe in marriage; a bumper sticker says that the family that prays together stays together; a man is encouraged to go along with a woman's lie; a family is encouraged to say grace before their meal, but no one wants to say it
Publication date: November 12, 2015