Made of Honor Glamorizes Sex without Commitment
Christa Banister

Crosswalk.com Contributing Writer

2008

2 May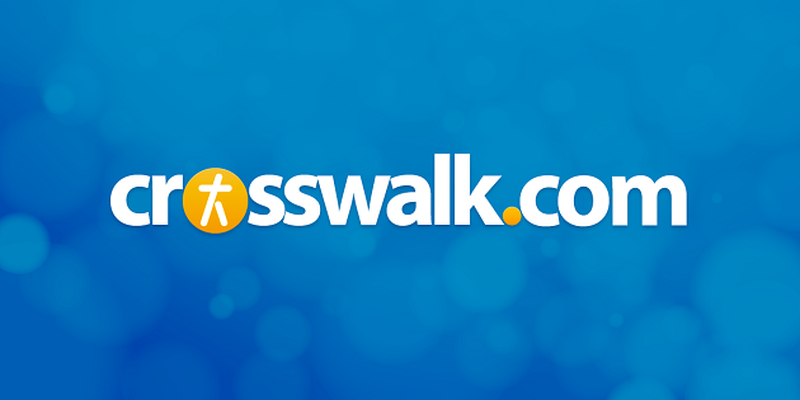 DVD Release Date: September 16, 2008
Theatrical Release Date: May 2, 2008
Rating: PG-13 (sexual content, language)
Genre: Romantic comedy
Run Time: 101 min.
Director: Paul Weiland
Actors: Patrick Dempsey, Michelle Monaghan, Kevin McKidd, Busy Phillips, Kadeem Hardison, Chris Messina
Definitely falling into the "something borrowed" territory artistically, Made of Honor is basically the male-driven equivalent of 1997's My Best Friend's Wedding. But instead of Julia Roberts doing all the scheming, we've got Grey's Anatomy's "McDreamy" (a.k.a Patrick Dempsey) as the single guy who doesn't realize what he's got until it's (almost) gone.
From the opening scene, it's quickly established how Tom (Dempsey) seems to have it all. Not only has his invention of the coffee sleeve made him fabulously rich, but he's got an unlimited supply of gorgeous girls willing to follow all his rules (like no back-to-backs, meaning he won't have sex with the same girl two nights in a row or invitations to family gatherings because it'll give them the wrong idea—how considerate!) so he never has to wake up alone. And if that wasn't enough of a dream scenario for a good-looking guy with questionable morals, he gets an enjoyable glimmer of domesticity each Sunday when he hangs out with his best friend, Hannah (Michelle Monaghan).
While we're never quite sure why Hannah actually tolerates Tom (must be that McDreamy charm, right?), they have their comfortable rituals (like strolling through Central Park or eating dessert off each other's plate) to remind viewers how they're truly meant for each other. And while it's pretty clear that Hannah would like Tom to just admit he loves her already, Tom's pretty happy with the arrangement. After all, he's got the best of both worlds, right? The doting best friend and all the bimbos he wants at his disposal.
With a father who is about to get married for the sixth time (and divorces again not long after) and a bunch of basketball buddies who don't understand how casual sex without commitment is a problem, Tom doesn't see a reason to take any of his relationships to the next level. Besides, the lone married guy in his group of friends isn't exactly a glowing endorsement for matrimony—given the short leash he says he's on, thanks to his wife.
Of course when Hannah heads to Scotland for six weeks on business, Tom's mindset shifts. When he immediately begins to miss her, he decides that he's going to take the leap and pursue a relationship with her as soon as she gets back. But his plan ends up being too little, too late (shocker!) when Hannah unexpectedly meets a strapping Scot named Colin (Kevin McKidd), who ends up proposing before she heads back to the States.
Newly engaged, Hannah asks Tom to be her "maid of honor," a task he initially pooh-poohs, but later sees the value in when his basketball buddies assure him he can get her back better "from the inside." Armed with his charm and a few butter-her-up tricks up his sleeve, Tom is determined to do whatever it takes to win her heart. But will that be enough?
While some of the hijinks that happen in the process definitely yield a few laughs, you're never quite sure if you really want Tom to get what he wants. Given his past track record and attitude toward committed relationships, is he really equipped to offer a seemingly quality girl like Hannah all she deserves? Or it is another example of a guy with everything wanting that one thing he can't have without understanding what that truly entails?
Chances are the casual movie fan won't care. But it's still sad to see how marriage and committed relationships are so casually dismissed (and glamorized) in favor of flings that offer nothing more than short-term pleasure. One only hopes that people in real life won't be as foolish as McDreamy and Co. are on the big screen.
CAUTIONS:
Drugs/Alcohol: Alcohol consumption factors in during a good chunk of the movie—at weddings, at dinner, during the college scenes and Hannah's fiance's family owns a famous Scottish whiskey distillery.
Language/Profanity: There are plenty of your standard-issue swear words, including instances where the Lord's name is taken in vain.
Sex/Nudity: Sex, along with male genital size, masturbation and sex toys are discussed repeated times during the film. It's also established from the get-go that Tom sleeps with his fair share of women, and he's pictured in bed a few times kissing and caressing these scantily clad ladies. Hannah and Tom go lingerie shopping in one scene, and she's pictured in a skimpy outfit, complete with garter belts and a whip. There are other scenes where women are shown in their bras and underwear, and one scene where Tom's sporting a kilt so short that you can see his underwear. With the encouragement of Hannah's cousin, Tom invites a "Pleasure Aid" saleswoman to the bridal shower. She opens her case with various sexual paraphernalia and gives a glow-in-the-dark toy to Hannah's grandmother, who wears it around her neck without knowing what it really is. In another scene, drunken Scottish men kiss each other for laughs.
Violence/Gore: Only of the comedic variety.