Madea Goes to Jail but Davis Brings the Drama
Christian Hamaker

Crosswalk.com Contributing Writer

Updated

Jun 19, 2009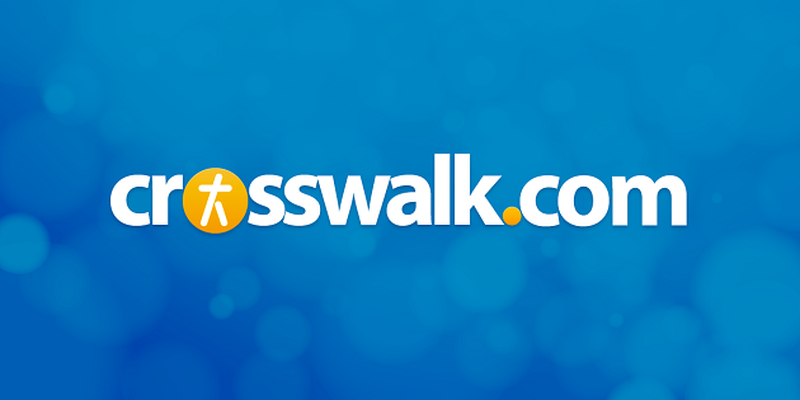 DVD Release Date: June 16, 2009
Theatrical Release Date: February 20, 2009
Rating: PG-13 (for mature thematic material, drug content, some violence and sexual situations)
Genre: Comedy
Run Time: 103 min.
Director: Tyler Perry
Actors: Tyler Perry, Viola Davis, David Mann, Tamela J. Mann, Keshia Knight Pulliam, Derek Luke, Ion Overman, RonReaco Lee, Sofia Vergara, Robin Coleman, Dr. Phil

Oscar watchers might not associate the name Tyler Perry with "Oscar winner," but the playwright/director phenom has adapted multiple works for the screen that have been powered by Oscar nominees.

Last year Perry had two films in theaters that starred Oscar-nominated actresses: The Family That Preys starred Alfre Woodard, a Best Supporting Actress nominee in 1983 for Cross Creek; Kathy Bates, an Oscar winner for Misery and Oscar nominee for Primary Colors and About Schmidt; and Taraji P. Henson, nominated this year as Best Supporting Actress for The Curious Case of Benjamin Button. Perry's Meet the Browns, also from last year, starred Angela Basset, nominated as Best Actress in 1994 for What's Love Got to Do With It? Perry's new film, Madea Goes to Jail, stars a newly minted Oscar nominee, Viola Davis. Her performance in Doubt, as the mother of a possible victim of priest misconduct, has received near universal acclaim.

In light of Davis' soaring reputation, it's no surprise that the actress takes Perry's latest tale—a comic romp focused on Perry's most popular character, Madea—and gives it more dramatic weight than expected. The movie is full of boisterous humor that works only some of the time, but Davis' performance as a woman who ministers to prostitutes and others trapped in sinful lifestyles gives the film a redemptive glow.

Perry stars as Madea, the straight-talking matriarch of a family that includes daughter Cora Brown (Tamela J. Mann) and Cora's father Leroy (David Mann). The Browns are fervent Christians who pray frequently for others, although their prayers reflect a me-first attitude about eternal rewards. For instance, Leroy asks the Lord to keep Madea out of hell and instead give her a house outside the pearly gates, where she can watch as her son-in-law and other family members enter into their heavenly home.

Madea, meanwhile, cracks wise and speaks whatever's on her mind, regardless of whether or not it adheres to Christian principles. As shown in Perry's other films, Madea relishes her frequent run-ins with the law and the beatings she administers to the police officers unfortunate enough to try to detain her.

Jail finds Madea's checkered past catching up with her at last, landing her in the slammer. However, the trip to jail doesn't occur until 80 minutes into the movie. The delay may test the patience of those who, enticed by the film's title, have to watch a redemptive melodrama play out first.

The focus of that drama is Candace (Keshia Knight Pulliam, all grown up from her days playing Rudy on The Cosby Show), a prostitute in trouble with the law. Her case is assigned to Josh (Derek Luke), a lawyer who dated Candace during their high-school days. Noting a conflict of interest, Josh recuses himself from the case and hands it to his fiancée, Linda (Ion Overman). But Josh's remorse over his long-ago breakup with Candace, and its possible connection to her inability to break free from prostitution, casts a shadow over his relationship with Linda.

Candace's sense of worthlessness is challenged by Ellen (Davis), a minister who once lived a sordid life but has been set free from drugs and promiscuity. Ellen's assessment of Candace's lifestyle choices is informed by the same experience, blunting Candace's weak efforts to refuse Ellen's kindnesses.

The images of Candace's street-walking include run-ins with an angry pimp and, of course, implied sexuality, all of which take the film into "PG-13" territory. Madea's endorsement of revenge and her flaunting of lawless behavior, while comic, also involve salty language and far from model behavior. As Perry fans already know, the writer's humorous dialogue can push the envelope of family friendliness, while usually stopping short of the level and frequency of crudity that characterizes so much of today's "comedic" films.

The upside of Perry's stories is their far-from-subtle redemptive element. We know where the stories are going long before they resolve, but in this case, seeing the evangelistic efforts of Ellen and the awkward prayers of the Browns—neither of which is presented in as doctrinally sound a fashion as some might hope—bear fruit in the lives of troubled characters leaves a warm glow.

Predictable melodrama doesn't often make for a recommendable movie, but in Madea Goes to Jail, that weakness is overcome, thanks in large part to Davis' performance. The movie won't be winning any Oscars next year, but its positive elements make it worth seeing for teens and adults.


Questions? Comments? Contact the writer at crosswalkchristian@verizon.net.

**CORRECTION: Leroy is Cora's father and not her brother-in-law (as previously stated when the review was first posted).
CAUTIONS:
Drugs/Alcohol: A man with oxygen tank smokes a joint; a party scene includes the elderly man walking around with a bong around his neck, a cup with the word "Pimp" on it, and spectacles shaped like beer mugs; Madea is shown speaking from a pulpit, cigarette in hand.
Language/Profanity: Lord's name taken in vain; a woman is referred to as a "ho"; some foul language; jokes about a woman who is said to have a prostate; Madea uses male pronouns and terms to refer to a masculine female prisoner; a woman is told, "Go to hell," and responds, "You go first"; a woman named T.T. is thought to be named for her breasts.
Sex/Nudity: An elderly man lauds Viagra; prostitute wakes up with a pimp lying on top of her; his bare back is shown, but his underwear is on; prostitutes proposition Mr. and Mrs. Brown; a Christian employer stares at Candy's chest and tries to get her to have sex with him, but she fights him off; a reference to someone who had "to work a strip pole" to raise her child.
Violence: The film opens with a montage of newspaper headlines laying out Madea's past crimes; her checkered past is said to include attempted murder; Madea fires a weapon multiple times, but we only hear the gunfire and don't see it; a pimp beats and chokes Ellen, who wakes the next morning to find him on top of her; someone says she's "going to do a drive-by"; a lawyer engages in unethical behavior; discussion of a rape and its long-term consequences; fistfights in jail, and a woman's head is burned by an iron.
Religion: Some talk about who might be "going to hell"; Madea vows to return to church if she wins a court case; a prostitute speaks well of Ellen, saying "she treats us all the same"; a woman wears a WWJD bracelet and is taunted for it; Madea explains that "everyone wants to get even" with those who do them harm; forgiveness is said to be not for the offender, but for the one against whom the offense was committed; an apology and plea for forgiveness for past wrongs is offered.