Madea's Welcome Worn Out in Big Happy Family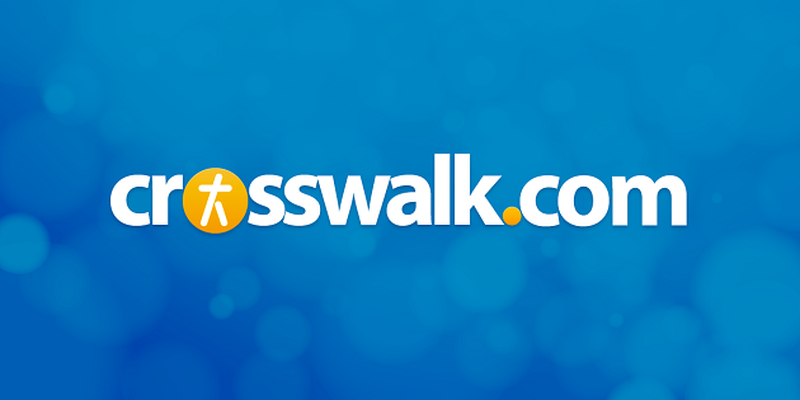 Release Date: April 22, 2011
Rating: PG-13 (for drug content, language and some thematic material)
Genre: Comedy, Drama
Run Time: 106 min.
Director: Tyler Perry
Actors: Tyler Perry, Loretta Devine, Cassi Davis, Shannon Kane, Isaiah Mustafa, Natalie Desselle, Rodney Perry, Tamela J. Mann, David Mann, Bow Wow, Lauren London
Love her or hate her, one thing's for sure when it comes to Tyler Perry's beloved Madea: There's never any ambiguity on how she feels about anything—or anyone.
While her unique brand of tough love (yes, the requisite slap across the face or a good verbal beatdown is usually involved) has provided some enjoyable comic relief in the past, Madea's over-the-top antics have grown very tired in Tyler Perry's Madea's Big Happy Family. Truth be told, it seems she's simply run out of new material for her repertoire as many of the punch lines are recycled from previous efforts. Well, unless you count the scene when she purposely crashes her Cadillac into a fast food restaurant after discovering they're out of ham for her breakfast sandwich (are you laughing yet?).
Unfortunately, the same can be said for Perry's diminishing arsenal as Big Happy Family follows the oh-so-familiar trajectory of anything with "Madea" in the title. Unlike his last film, For Colored Girls, an imperfect but still ambitious attempt to shed light on the problems of women, particularly women of color, Big Happy Family is one giant step backward. Sure, there's nothing wrong with cutting loose and having a little fun, especially given the heavy storyline, but Perry's juvenile humor often doesn't sync with the serious message he's serving alongside it.
Really, it's just too bad the takeaway can't feel a little more organic in the first place. In Madea's universe, there's practically a no-tolerance policy for shades of gray. Basically, there are good people and bad people, and this time around, everyone who's truly heinous happens to be a woman. And considering how one-note these characters are, there's not only a lack of a genuine surprise when everything conveniently works out by film's end, but it ultimately doesn't place much faith in the audience to draw their own conclusions either.
As wonderful as it is to see such a God-fearing woman at the center of a movie that did some seriously good business at the box office its first week out, Shirley (Loretta Devine) is almost too good to be true. In fact, when her doctor tells her that her cancer has returned, she smiles and actually thanks him, saying "Every day that God gives us is a gift. And when He stops giving it to me, I get to be with Him." Yes, what she's saying is absolutely right on the money and a comfort to those who know Him, but that's a realization that doesn't typically happen right out of the gate. Given that she's leaving a family behind that's in such disarray, you'd think she'd want a little more time on earth to connect with them.
Or maybe she's in such a hurry to meet Jesus because her kids are seriously annoying. First off, there's her oldest daughter Kimberly (Shannon Kane), a woman who looks like she's got it all together, anyway. Married to the Old Spice pitch guy (Isaiah Mustafa) and a mother of one, she simply can't be bothered with family because she's so, well, successful.
Shirley's other daughter, Tammy (Natalie Desselle), is a bit more accommodating whenever her Mama needs some help, but as a wife and mother herself, she's a complete failure. Not only are her kids the textbook definition of bratty, but she can't stand her husband either. Taking every opportunity she can to denigrate him, you get the feeling they're about ten steps away from starring on Jerry Springer.
Ditto for the 18-year-old baby of the family, Byron (Shad "Bow Wow" Moss), who is honestly trying to become a better man but has the absolute worst taste in women. After getting a police record for selling drugs and having a baby with his perpetually gum-snappin ex, he's trying hard to get back on the proverbial straight and narrow. But when your ex is trying to get you back into dealing so she can score more child support for her shopping whims and your new girlfriend isn't much better, it's not exactly easy.
Still, flaws and all, Shirley knows she needs to tell her kids that her days are numbered, and she wants to do it in person. So she decides that one last family dinner would be the perfect opportunity to fill them in—that is, if she could actually get them to stop fighting and actually listen to her.
Of course, it's a non-family member, namely Madea, who ends up stealing the show. While she was probably invited for her funny straight talk, she completely steals the spotlight from Shirley by offering her kids plenty of unsolicited advice on what's really important in life—loving your spouse and raising a good family. Once again, what she's saying is absolutely true (even if it's not particularly revelatory), but it's how she's saying it that's such a disservice. After all, for real change to occur, it takes a change of heart, not merely being preached at, something that Madea never seems to understand.
CAUTIONS:
Drugs/Alcohol: Aunt Bam is an enthusiastic supporter of smoking marijuana, even saying that she wants her grave marked with marijuana plants. One character is a former drug dealer who's trying to put his past behind him.
Language/Profanity: God's name is misused on multiple occasions, plus several instances of da--, h-ll and as-. Tammy flips off her husband in one scene, plus there's put-downs including "retard" and "ho."
Sex/Nudity: Discussion of marital sexual activity (or the lack thereof). During a family dinner, it's revealed that one of the major characters was raped by her uncle when she was 12 and gave birth at 13. There's also a scene where Aunt Bam performs an unusual test to determine whether or not her doctor is gay or straight by rubbing her backside against his groin area. A couple of the characters wear very skimpy attire.
Violence: Mostly of a comedic nature. Naturally, it wouldn't be a Madea movie without her slapping (and threatening) multiple people. Joe makes up a rap song called "1-800-Choke-That-Ho" and whenever he hears about women's troubles, he chuckles and recites the lyrics to himself.
Faith/Spirituality: Shirley talks about her faith repeatedly, and she's on the verge of dying she tells those around her to "feel bad for somebody who don't (sic) know Jesus, all right? I'm going home." Aunt Bam says "the Lord works in mysterious ways" when she's under the influence of pot. Madea prays on occasion but maintains that God doesn't like her. Other characters ask for prayer for when the going gets tough.
Christa Banister is a full-time freelancer writer, specializing in music, movies and books-related reviews and interviews and is the author of two novels, Around the World in 80 Dates and Blessed Are the Meddlers. Based in Dallas, Texas, she also weighs in on various aspects of pop culture on her personal blog.
For more information, including her upcoming book signings and sample chapters of her novels, check out her Website.