Woody Allen Ponders the Afterlife in Enchanting Magic in the Moonlight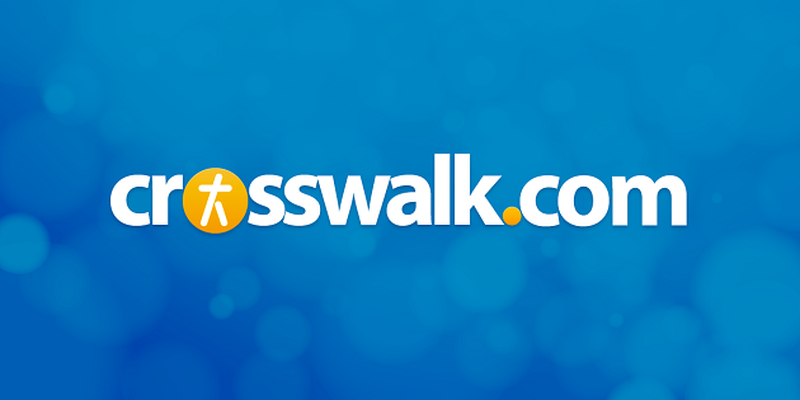 DVD Release Date: December 16, 2014
Theatrical Release Date: July 25, 2014
Rating: PG-13 (for a brief suggestive comment, and smoking throughout)
Genre: Comedy/Drama
Run Time: 97 min.
Director: Woody Allen
Actors: Colin Firth, Emma Stone, Marcia Gay Harden, Jacki Weaver, Catherine McCormack, Simon McBurney, Eileen Atkins
Watch many Woody Allen films, and before long, you'll pick up on the certainties of his cinematic universe. Whether it's one of his light-hearted comedies or dramatic morality plays, you can count on someone referencing Freud, someone suffering from serious commitment phobia and metaphysical ennui and oddly enough, a scene where people are playing tennis.
Staying true to form, Allen's 44th film Magic in the Moonlight has all three. But what begins as a familiar journey with Allen's pet declarations front and center, namely that life is a meaningless and God is a myth, transitions into something different altogether. Smack dab in the middle of a frothy rom-com, Allen actually allows his pride-filled protagonist to ponder an afterlife, the existence of an unseen "spirit realm" and whether prayer truly makes a difference.
No doubt, the resulting conclusions won't wow anyone hoping for a more definitive answer—or a decidedly Christian worldview, but Allen asks the questions rather than simply dismissing the discussion altogether. In Allen's world, that's progress, and a surprising change of course for the 78-year-old writer/director.
As for the movie itself, Magic in the Moonlight, like Blue Jasmine and To Rome With Love before it, probably won't be regarded as highly as, say, Annie Hall, Manhattan and Match Point, but it's an enchanting little film nonetheless. With a fantastical storyline straight out of Austen and everyone's favorite Mr. Darcy, Colin Firth, in the lead, Allen explores the magic found in the everyday—the extraordinary in the ordinary.
Of course, there's nothing ordinary about the film's setting in the south of France, and the camera lovingly pans on the region's many delights. The joy of many of Allen's films is his innate sense of place and the feeling of being transported somewhere new, and you'll probably find yourself wanting to book a ticket to somewhere in Provence after watching.
What's unexpectedly effervescent, however, is the pairing of Firth with Allen's muse of the moment, Emma Stone (The Amazing Spider-Man 2). Set in 1928, we're first introduced to Stanley Crawford (Firth), a mastery of trickery who's enthralled audiences with his latest disappearing acts. A London native who adopts a Chinese stage persona, Wei Ling Soo for reasons that are never explained, Stanley is widely regarded as the world's best magician. He also has earned a reputation for exposing the folly of anyone who claims he/she is a mystic or medium of any kind. This particular talent is what leads Stanley to Sophie Baker (Stone), a self-proclaimed clairvoyant from the United States. After Stanley's friend and fellow magician, Howard (Simon McBurney, Tinker Tailor Soldier Spy) was hired by a wealthy family to evaluate the validity of her "work" and couldn't find any flaws with the girl they're so taken with, Howard asks Stanley if he'd be willing to help. And being the rather smug chap that he is, Stanley can't wait to expose her as a fraud.
Like the best screwball comedies of the past, the magic in Magic in the Moonlight lies in the sharp witty banter between the film's leads. Despite a significant age different (Firth is 53, while Stone is 26), they have surprising chemistry that never comes across as icky. While Stanley spews insults like nobody's business, Sophie is more than able to hold her own, and watching them "fight" is one of the film's many pleasures. What also helps the cause is that despite the usual conventions of the romantic comedy genre, Allen doesn't opt for the predictable course.
And for someone who makes a movie every single year like clockwork and has been doing so for nearly half a century, that's saying something. Whether you like him or not as a person or agree with his beliefs (or lack thereof), Allen's ability to surprise in small ways, like he does in Magic in the Moonlight, is what helps him remain relevant as a filmmaker.
CAUTIONS (may contain spoilers):
Drugs/Alcohol: Social drinking and cigarette smoking
Language/Profanity: None
Sex/Nudity: No sex or nudity. A reference to sodomy. A wife wonders if her late husband was completely faithful during their long marriage. Stanley's aunt Vanessa tells a story that involves her length affair with a married man (he never wound up leaving his wife, leaving her devastated).
Violence: Vanessa is involved in a serious car accident off-screen.
*Published 7/25/2014