Mamma Mia! Makes Lively ABBA Tunes Seem Dull
Stephen McGarvey

Crosswalk.com Executive Editor

2008

18 Jul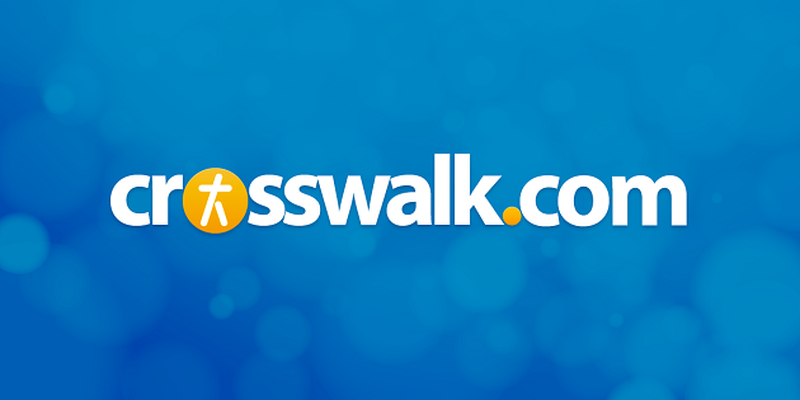 DVD Release Date: December 16, 2008
Theatrical Release Date: July 18, 2008
Runtime: 108 min.
Rating: PG-13 (for some sex-related comments)
Genre: Musical Comedy
Director: Phyllida Lloyd
Cast: Amanda Seyfried, Meryl Streep, Pierce Brosnan, Stellan Skarsgard, Colin Firth, Christine Baranski, Julie Walters, Dominic Cooper
Before watching the screen version of Mamma Mia!, it would have been hard to imagine any way to make the music from the singing group ABBA seem boring. The famous pop-rock group, popular in the 1970s and early '80s, has some of pop music's most memorable and infectious tunes in its catalog. Everyone knows, and most love the band's hits such as "Dancing Queen" and "S.O.S." Yet suffering through Meryl Streep's and Pierce Brosnan's failed attempts to deliver these upbeat ABBA standards has changed my mind.
Based on the stage musical by the same name, Mamma Mia! tells the story of Sophie (Amanda Seyfried), the daughter of a small hotel owner, who lives on an isolated Greek island. Her unmarried mother Donna (Meryl Streep) has never revealed to her the identity of Sophie's dad. Now on the eve of Sophie's wedding, having discovered her mother's old diary, Sophie narrows the list to three possibles from her mother's past (played by Pierce Brosnan, Stellan Skarsgard, Colin Firth). And unbeknownst to Donna, Sophie invites them all to her wedding. "High jinks ensue" as the three former beaus show up at her hotel, thinking that Donna is actually the one who invited them. Unfortunately Donna doesn't really know which of the three men is Sophie's father either. Apparently she slept with all three of them around the same time.
But the film's plot doesn't seem to matter much, functioning simply as a device to string together a bunch of beloved ABBA songs. This was not the case with the stage version of Mamma Mia!, a fabulous musical should you ever get the opportunity to see it on stage. Two of ABBA's four original members, the talented Benny Andersson and Björn Ulvaeus, were involved in creating Mamma Mia! from their popular songs.
Yet Mamma Mia! the movie suffers from horrible casting that almost completely derails the film. Rather than cast singers who can also act, filmmakers instead went with famous actors whose singing abilities range from mediocre to downright awful. No true fan of the music will appreciate how the songs are handled here. If star power is so important to a getting film like this made, why not dub in voices of actual singers when it comes time to belt out a tune? And while most of the actors here have work on their resumes they can be extremely proud of, in Mamma Mia! they stumble through their roles playing weakly written characters that aren't terribly likeable.
In addition, the camera work in Mamma Mia! is awkward and the editing is way too choppy. In almost every singing scene the camera is apparently right in the actors' faces, creating a claustrophobic feeling throughout the film.
It's difficult to recreate the power of a stage musical on film. A movie musical needs to exude an earnestness and energy that you would see from stage performers. The Oscar-winning film Chicago or last year's Hairspray are examples of musicals that manage to create the same charge you would see onstage. You can overlook a ridiculous plot, or suspend disbelief when characters break out in song if those characters are engaging and the music pushes the story forward.
Fans of ABBA's music will be unimpressed with the uneven performances of their old favorites. Fans of Mamma Mia! onstage will be bothered by the film's uneven camera work and irregular song and dance scenes. Parents of teen fans of the new musical craze exemplified in movies like High School Musical will cringe at this less-than-wholesome subject matter. Yet teens are perhaps the only demographic that would tolerate a film this flawed, more akin to a karaoke party than a movie musical.
CAUTIONS:
Language/Profanity: A few vulgar words and crude comments.
Drugs/Alcohol: Sophie's fiancé Sky (Dominic Cooper) carries around a cigar but we never see him smoke it. Drinking throughout the film. In one scene several characters are hungover after a big party.
Sex/Nudity: Kissing. In several scenes the cast is wearing revealing beach attire. Donna was apparently a bit promiscuous in her earlier years and is not sure who Sophie's father is. A moderate amount of sexually charged dialogue and dance moves throughout the film. For example, in one scene Donna grabs Tanya's (Christine Baranski) chest and asks, "Where did you get these?" Her response, "My third husband." One major character turns out to be homosexual. In one scene on his boat, Bill (Stellan Skarsgard) exposes his bare backside to Rosie (Julie Walters) but the scene plays for laughs and isn't sexual. Divorce is mentioned several times with a "no big deal" attitude. There is some joking about beauty products made from the sex organs of a donkey.
Violence: None.
Worldview: Generic bubble-gum message of "follow your dreams" held in high regard.