Imperfect Mandela Boasts Worthy Performances and Ideals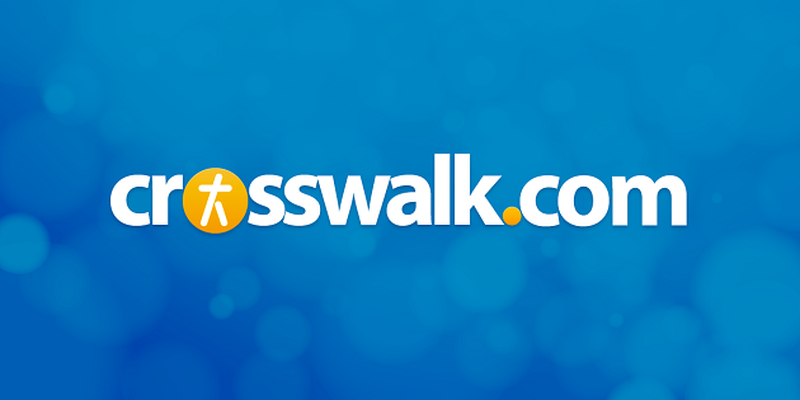 DVD Release Date: March 18, 2014
Theatrical Release Date: December 25, 2013
Rating: PG-13 (for some intense sequences of violence and disturbing images, sexual content, and brief strong language)
Genre: Biography/Drama
Run Time: 139 min
Director: Jeff Nichols
Cast: Idris Elba, Naomie Harris, Tony Kgoroge, Riaad Moosa, Lindwe Matshikiza, Terry Pheto
Nelson Mandela became one of the towering international figures of the 20th century, with a global influence that ranked alongside the likes of Gandhi and Martin Luther King, Jr., and even ascended to the top of the political structure that once oppressed him. The biopic Mandela: Long Walk To Freedom takes a lionizing - and fairly standard - look at the life of this South African revolutionary, while also contextualizing the more debated aspects of his life that led some to label Mandela a terrorist – even in death.
Like the most traditional film biographies, Mandela: Long Walk To Freedom does its best in two-plus hours to serve as a highlight reel of the man's entire life. That approach has grown tired, generally speaking, as more recent biographies have focused on central moments within a figure's story (like the recent Lincoln) that defined the life as we've come to historically know it. But the cast – led by emerging star Idris Elba (Prometheus) in the title role – imbues this history lesson with conviction and vigor, which makes it compelling and worthwhile if not entirely powerful.
Rising from tribal roots, Nelson Mandela achieved the dreams of his parents: he received an education and, eventually, became a lawyer. But as the minority white population developed its political stranglehold (which came to be known as Apartheid), Mandela found himself evolving from an administrator of the law to one who rebelled against it. Not only did the law leave no recourse for the oppressed but it didn't even hold true to the ideal of equality like, say, the U.S. Constitution did for Martin Luther King, Jr. Apartheid was not a "separate but equal" oppression; it was legalized racism that defined Africans as less than fully human.
In Mandela's early adult years, we see him both as a vibrant and respected member of the community while also philandering around behind his first wife's back. He was a man of passion, expressed both in altruistic and selfish ways. As a member of the rebel political group The African National Congress, Mandela became a leader through his powers of speech and persuasion on the streets of Soweto, Cape Town, and elsewhere. But as years of peaceful protests led nowhere, Mandela and the ANC resorted to targeted bombings in the 1960s. That led to his imprisonment – along with his closest ANC allies – for nearly three decades.
The combination of his political action and personal sins led to the dissolution of Mandela's first marriage. Family would continue to serve both as catalyst for and victim of Mandela's call, most notably in his second marriage to Winnie, a union first defined by solidarity that ultimately disintegrated. Nelson's incarceration was a key factor, but even more so was Winnie's embrace of tactical violence (we see her use of "necklacing" to punish fellow Africans deemed traitors to the cause by burning them alive with a gas-filled tire around their necks) while Nelson was growing more practical, political, and pacifistic.
For as intense as the circumstances of Nelson's life were, the movie here does little to differentiate itself from previous films in which we've seen populist protests, violent upheaval, courtroom theatrics, cruel prison conditions, and delicate behind-the-scenes political plays. The best that can be said of it is that, under Justin Chadwick's (The Other Boleyn Girl) solid direction, it unfolds with a visceral intensity rather than a staid, memorialized distance (well, that is until the final stretch), while also not neglecting the more egregious actions of the ANC under Winnie's guidance.
More importantly, the script makes a point of showing how Nelson positioned himself in each season of oppression, even showing his instinct for patient but principled negotiation within the prison system. In that sense, this film gets the fundamental arc right, depicting Mandela's growth from raging rhetorical upstart to savvy political – and forgiving – leader.
Elba does all one could ask of any actor daring to take on such an iconic and beloved figure. He makes the man's passion palpable, his intellect sharp, his motives sincere, his faults human and, perhaps most importantly, his temperament of such a disposition that we understand why people followed and believed in him – even, eventually, his enemies. And for good measure, Elba embodies Mandela's recognizable physical affectations, right down to his familiar verbal cadence and dialect.
The ensemble is universally strong, delivering lines and playing out scenes with an immediacy that elevates the screenplay's occasionally self-aware "historical import." Naomie Harris (Skyfall) is a particular standout as the controversial Winnie Mandela, allowing us to sympathize with Winnie's anger even as we can't justify her methods, and feeling as angry and sad about her descent into vengeance as Nelson was.
The film's closing act is specifically South African centric, ending with Mandela's eventual triumph – based in forgiveness – for his nation, his people, and himself. It completely avoids his actual Presidency, which included the public embrace of repressive dictators like Fidel Castro and Muammar Gaddafi who supported his fight as most Western democracies only paid it lip-service. But for a film looking to highlight Mandela's highest ideals while already biting off a bit more than it can chew, it's one less complication that this narrative – which is a drama, not a documentary – has to sift through, and therefore an understandable compromise.
Mandela: Long Walk To Freedom is not a completely fair and balanced document (what biopic is?), but it does serve as a reputable abridgement of one of the past century's most important figures. And even if Mandela's vocal minority of detractors take issue with how this film canonizes him, at the very least it's honest about the best of his nature – pursuing reconciliation over revenge – leaving the audience with a worthy ideal to aspire to.
CAUTIONS:
Drugs/Alcohol Content: Some social drinking. A drunken man vomits. Some cigarette smoking.
Language/Profanity: Two uses of the S-word. Harsh verbal racism.
Sexual Content/Nudity: A few scenes of intimate sexuality early on, including kissing and flirting, kissing passionately, a man's hand goes up a woman's skirt, and other scenes involving undressing, laying on a bed in underwear while passionately kissing, silhouetted sexual intimacy, but no actual nudity. A shot of naked tribal men running. Male prisoners in underwear.
Violence/Other: Several scenes of violent protest. People beaten up by cops, people retaliating violently, slaughter of unarmed protestors. Gun violence, clubs, hatchets, physical violence. Explosions. Bloody bodies, both injured and dead, including children. An instance of "necklacing", burning a person with a gas-filled tire around his neck. People dragged by their hair, and beaten. Bombings committed by the protagonists. Cruel and occasionally violent treatment of prisoners by guards.
Publication date: December 25, 2013