History, Heroism and Legal Drama All Mesh in Marshall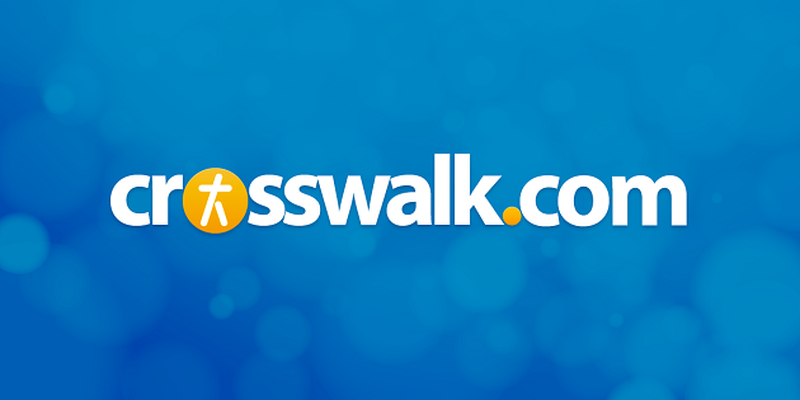 When a young Thurgood Marshall (Chadwick Boseman) and Jewish lawyer Sam Friedman (Josh Gad) reluctantly partner to fight for justice in a rape case, the result is a thought-provoking, uplifting movie. More fun than you'd expect, Marshall is a legal thriller with heart and character, based on a true story. 4.5 out of 5.
 
Synopsis
In the 1940's when a white woman accuses a black man of rape, who will defend him? Thurgood Marshall, that's who. Years before he would become the first African-American U.S. Supreme Court Justice, Marshall was the only lawyer working for the struggling NAACP.  Young Marshall sweeps into town with a flourish, only to find that the judge won't let him try the case. So he partners with a reluctant local lawyer with no experience in criminal law. Together, they'll fight racism, injustice, the good ol' boy network, and occasionally, each other. In a case of "he said, she said," the truth can be hard to find but eventually it all comes out – and it's a story you won't want to miss.
 
What Works?
Thurgood Marshall is a young black lawyer whose confidence knows no bounds. Sam Friedman is a young Jewish lawyer who knows little about confidence. They may not the likeliest American heroes, but that's how you'll see them by the time credits roll. Boseman and Gad are terrific; their relationship is awkward, sometimes combative, and ultimately changes both for the better. They snipe at each other throughout, making us laugh and making us think. The movie may be called Marshall but it's as much Sam's story as Thurgood's.
The trial scenes are fascinating, especially as Friedman starts to come into his own. The trial is woven together with flashbacks of the violent actions of that fateful night and strategy sessions of the lawyers.
 
What Doesn't?
It's hard to find much fault. I could have done with fewer scenes involving men using urinals, but at least they were discreet about it (apparently urinal scenes are now a standard ingredient in movies and television—while writing this review yet another one showed up on my TV. Does this really need to be a thing?).
While almost everything is firmly rooted in the past, there's a conversation about an expectant mother's "baby bump" – a phrase that feels significantly more 2017 than 1941.  Also, it would have been nice to have a little more closure on several characters after the trial, especially Mrs. Strubing (Kate Hudson), the woman who cried "rape." Then again, maybe it's better if we don't know.
 
Christian Worldview Elements / Spiritual Themes
The whole film is an example of Proverbs 31:8-9: "Speak up for those who cannot speak for themselves; ensure justice for those being crushed. Yes, speak up for the poor and helpless, and see that they get justice." Thankfully, some did – and do – just that.
Other moments include: Marshall quoting Genesis (the story of Aaron speaking for Moses) in an attempt to persuade Friedman to work with him; Friedman and his family go to the synagogue for a service.
 
CAUTIONS (may contain spoilers)
MPAA Rating: PG-13 for mature thematic content, sexuality, violence and some strong language
Language/Profanity: Occasionally rough, with a few f-words in addition to "sumb**ch," d**n (sometimes combined with "God"), sh*t, and the like; also racial slurs including the n-word and a derogatory reference to Jews. Includes sexually-explicit language including references to male body parts and castration.
Sexuality/Nudity: The story focuses on a trial for rape, which is discussed throughout. Sexual encounters, some violent, are briefly shown.
Violence/Frightening/Intense: Some scenes depicting rape and attempted murder/suicide. Several tense situations with groups of men threatening an individual, some actual fights, and a shotgun comes out at one point.
Drugs/Alcohol: A fair amount of drinking and smoking throughout.
 
The Bottom Line
RECOMMENDED FOR: Anyone who enjoys a gripping legal drama, has any interest in history, or just wants to see an engaging story about a couple of real-life American heroes.
NOT RECOMMENDED FOR: Viewers who are put off by the subject matter; younger children/teens.
Marshall, directed by Reginald Hudlin, opened in theaters October 13, 2017; available for home viewing January 9, 2018. It runs 163 minutes and stars Chadwick Boseman, Josh Gad, Kate Hudson and Sterling K. Brown. Watch the trailer for Marshall here.
Susan Ellingburg spends most days helping to create amazing live events and most nights at the movies, at rehearsals, or performing with vocal ensembles in the Dallas area. This leaves very little time for cleaning house. A natural-born Texan, Susan loves all things British, Sunday afternoon naps, cozy mysteries, traveling with friends, and cooking like a Food Network star (minus the camera crew).
Publication date: October 11, 2017
Image courtesy: ©OpenRoad