Max is a Mixed Breed of Patriotism and Head-Scratching Antics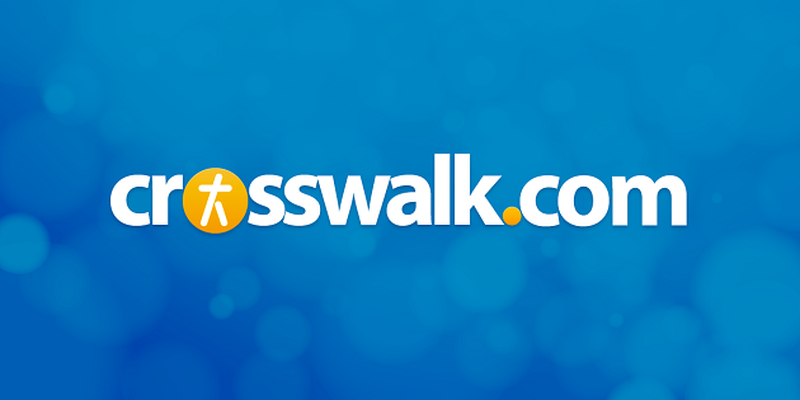 DVD Release Date: October 27, 2015
Theatrical Release Date: June 26, 2015
Rating: PG (for action violence, peril, brief language and some thematic elements)
Genre: Adventure / Family
Run Time: 111 min.
Director: Boaz Yakin
Cast: Thomas Haden Church, Lauren Graham, Josh Wiggins, Luke Kleintank, Robbie Amell, Mia Xitali, Jay Hernandez, Dejon LaQuake, Owen Harn, Joseph Julian Soria, Edgar Arreola, Jason Davis, Pete Burns
Unlike the other big movie opening this weekend with the foul-mouthed, weed-smoking teddy bear that's clearly not for children, Max, the sweet-looking film featuring a lovable military dog, seemed like a slam dunk in terms of perfect-for-the-whole-family counterprogramming.
While it's difficult to argue with something that extols the virtues of family and freedom and honoring those who serve our country, including brave four-legged Belgian Malinois soldiers like Max, there's far too many mature themes and random bursts of violence here that don't exactly make Max particularly kid-friendly.
See, before the audience has much of an chance of getting acquainted with the Wincotts, the Texas-based military family at the center of the story, we're immediately transported to Afghanistan where eldest son Kyle (Robbie Amell, The DUFF) and Max, the weapons-sniffing dog he trained, are serving. Mere seconds later, because of an operation gone very wrong, Kyle is killed by friendly fire. But the shady family friend Kyle was serving with, Tyler (Luke Kleintank, TV's Pretty Little Liars) offers another explanation: that Max bailed on Kyle.
Before that alternate explantion is revealed to the Wincotts, the story shifts back to small-town Texas where Ray (Thomas Haden Church, Heaven is For Real), Pamela (Lauren Graham, It's Kind of a Funny Story) and rebellious little brother Justin (newcomer Josh Wiggins) are mourning their loss. While tears are shed and the choir sings hymns that speak of hope in heaven, three uninvited guests show up: two officers and Max, who makes a beeline for Kyle's coffin. Seeing the dog's obvious devotion to Kyle and surprisingly tame demeanor with Justin, it doesn't take long for Ray and Pamela to suggest adopting Max, especially when the other alternative involves putting him down since no one else can deal with him without getting hurt in the process.
Naturally, Justin, who spends the bulk of his time fighting virtual bad guys and selling pirated versions of highly anticipated videogames before they hit stores, isn't exactly excited about the new project his parents have signed him up for. Seeing how scarred Max is from the daily challenges in Afghanistan (we're told he's suffering, like so many human soldiers, from PTSD) gives Justin a greater sense of purpose, though. Now instead of sitting in front of the TV, he and his pal Chuy (Dejon LaQuake) and new crush Carmen (Mia Xitali) spend the bulk of their time acclimating Max to civilian life.
But when Tyler tells Ray that Kyle died because of Max (Tyler has his own agenda, but the Wincotts, save for Justin, trust him completely), Ray isn't so sure he wants Max around anymore. At one point, he even points a gun at him before Pamela intervenes. From there, the plotting goes embarrassingly haywire as Max becomes less about the dog and more about a ridiculous turn of events involving corrupt local law enforcement, and Tyler selling the weapons he unlawfully acquired during his tour. Adding another level of ridiculousness to the proceedings is an ill-conceived coincidence that pulls Max, Justin and his friends smack dab in the middle of the action.
From here the mess swells to involve a Mexican cartel and levels of danger far beyond anything your average teenagers should ever be a part of. As it does, Max becomes as implausible as the accents Haden Church and Graham try to pass off as Southern. Max may have begun as a fictionalized account of an inspiring real-life story of a fallen Navy Seal and his dog that went viral, but it quickly devolves into something else entirely.
Rather than serving as a well-timed tribute to service dogs and their handlers with Independence Day weekend just around the corner, Max winds up being a strange breed of patriotism and head-scratching antics. While Man's Best Friend steals every scene he's in, a cute and (somewhat) cuddly protagonist is still not enough to elevate Max from a film with its heart in the right place to a must-watch, especially when the human actors, particularly Haden Church and Graham, seemed bored for the duration.
CAUTIONS (may contain spoilers):
Drugs/Alcohol: Brief discussion of drug smuggling
Language/Profanity: "I'll be dam---", a couple of exclamations of God's name
Sex/Nudity: Justin and Carmen share a kiss.
Violence/Thematic Elements: For a PG-rated family movie, Max is surprisingly violent. There are a couple of combat scenes that involve bombs, gunfire and fatalities. There are also several instances where teenagers are in peril once they learn of a gun smuggling ring. Justin nearly drowns at one point. He also rides through pretty rough terrain on his bike and does daredevil jumps that shouldn't be attempted by anyone other than a professional. Justin dodges bullets and survives a weathered bridge being blown to bits by a rocket launcher. There are several fight scenes involving Max and other crime-sniffing dogs. Max has a gun pointed at him multiple times and isn't exactly the kindest canine when strangers are involved. Max's dad is held hostage by Tyler and his associates. The film deals with weighty themes including the death of a young soldier, a dog's post-traumatic stress disorder and teenagers who find themselves in dangerous situations (not even the police can be trusted in this Texas town apparently).
Publication date: June 25, 2014