Just Relax and Enjoy a Very Uplifting McFarland, USA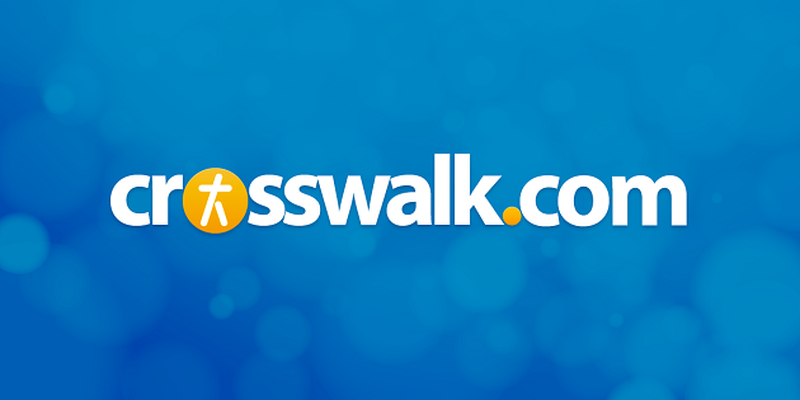 DVD Release Date: June 2, 2015
Theatrical Release Date: February 20, 2015
Rating: PG (for thematic material, some violence and language)
Genre: Drama
Run Time: 128 minutes
Director: Niki Caro
Cast: Kevin Costner, Maria Bello, Morgan Saylor
What happens when you mix a coach with no experience and a team with no prospects in a town with no hope? When it's McFarland, USA you get the kind of heart-warming story Disney was known for back in the day. This inspirational tale—based on a true story, yet—is the kind of movie the whole family can enjoy together and leave feeling glad they came.
"Nobody wins around here." This matter-of-fact comment from one of the McFarland High students pretty much sums up life in this depressed California farming town circa 1987. The future is anything but bright for the kids in this mostly Hispanic, poverty-stricken population of "pickers." These students drag themselves out of bed in the wee hours to work the fields before heading to school, then back to work. The high school sits next to a prison, for pity's sake.
The new teacher in town wouldn't appear to have much of a future, either. The last place Jim White (Kevin Costner, Dragonfly) wanted to be was McFarland, but with his less-than-illustrious job history it's the only place that will take him. White and his family—as pale as their name implies—are fish out of water in the Latino culture of McFarland. But when California announces an inaugural cross-country competition, White sees potential in some of his students. With a little salesmanship and a lot of arm-twisting, he forms a group of misfit boys into a team, eventually giving them—and their town—something to believe in.
This literally is a "feel good" film with a refreshing sense of realism. Every character is shown with warts and all, and all the acting seems unforced and natural. White's longsuffering wife (Maria Bello, Prisoners) and daughters (Morgan Saylor, Elsie Fisher) could be the family next door. Seńora Diaz (Diana Maria Riva, Our Family Wedding), mother of three of the seven members of the team, is a delight, especially when she lovingly bosses everyone in sight, including Coach White, with an emphatic, "Do not say to me no!"
Of course, the path to success is never easy. "That's a private school sport," the local principal (Valente Rodriguez) protests when White proposes the cross country team. "They don't breathe the same air that we do." Team McFarland doesn't have proper running shoes, they don't have experience, and every hour they train is an hour they're not making money to help feed their families. But the biggest obstacle they must overcome is what they believe about themselves. As such, their biggest triumph is learning to see themselves as winners.
It's not just the boys on White's team who get a fresh start. The Whites arrive in town a family on the edge of breaking apart, each member lost in their own little world. Those worlds collide with the community and each other in amusing, frightening, and endearing ways as they work their way out of failure along with the team. Coach White not only learns how to be a coach, he's reminded how to be a dad.
Often in movies about a group coming together, the ensemble blurs into a muddle of confusing characters, but the boys on this running team each hold their own. I was particularly drawn to Thomas (Carlos Pratts), the surly one who catches all the girls' eyes (including White's daughter), and Danny (Ramiro Rodriguez) the pudgy one who anchors the team ("and not just because you're fat," White assures him). They all have personal demons to face, but as clichéd as it sounds, you'll be rooting for these underdogs to win.
It's worth pointing out that this is Costner's second major release in two months and both are inspiring tales based on true stories. They are very different films, though. Where Black or White is often discomforting in pursuit of a good cause, McFarland USA is almost soothing to watch. Not boring! Just... nice. I suspect Black or White will have more long-term impact, but McFarland will hold its own in the pantheon of uplifting sports dramas. So, Kevin... Black or White in January, McFarland in February... where can I catch you next?
CAUTIONS (may contain spoilers):
Drugs/Alcohol: Some drinking, mostly beer.
Language/Profanity: Virtually none: a coughed comment that may be 'b-s' but is difficult to understand; an exclamation of 'Oh God'
Sex/Nudity: A suggestion that a convoy of cars is filled with 'gangbangers' (that turns out to be false); a friendly pat on the behind; some kisses, including a bunch at a group outbreak of joy; married couple shown in bed together (but not doing anything unsuitable for viewing). An unmarried teen is mentioned as being pregnant; boys pull off shirts to jump in ocean
Violent/Frightening/Intense: A boy is pushed against a locker; brief fight; man punches wall, suspected abuse (bruised face); several tense situations but the violence takes place off screen.
Spiritual Themes: There's a sweet moment when the McFarland team kneels in prayer at a track meet. One boy, writing about his experience, says "when we run we are gods."
Publication date: February 19, 2015