Megan Leavey Bonds with Dog, Not So Much with Viewers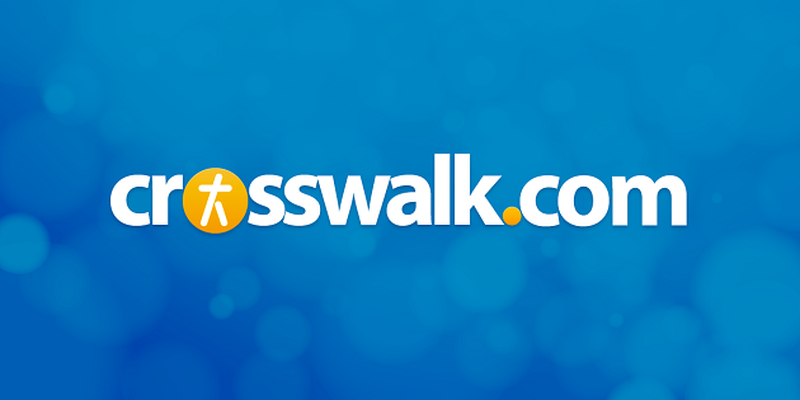 Neither the pick of the litter nor the runt, Megan Leavey, about a Marine and her dog, feels closer to a formulaic feel-good Hollywood story than its based-on-a-true-story disclaimer might indicate. While never as deeply moving as it wants to be, Leavey has a lead performance that, at moments, overcomes some of the script's structural weaknesses. 3 out of 5.
 
Synopsis
Troubled by past mistakes and in need of direction, 20-year-old Megan Leavey (Kate Mara) leaves her New York town to join the Marines. While cleaning the K9 unit, she bonds with bomb-sniffing dog Rex, and they undertake more than 100 missions overseas until a detonated land mine sends the injured Megan home to the United States. Her body heals, but inside, she's still wounded by the forced separation from her canine combat companion. Neither friction with her mom (Edie Falco) nor feelings for a fellow dog trainer (Ramon Rodriguez) can distract Megan from her efforts to be reunited with the dog who saved her life and the lives of many other Marines.
 
What Works?
Mara, who Christian movie fans may recognize from her role in Captive opposite David Oyelowo, carries the film through its predictable plot beats: strained relationship with mom, Marine who toughens up under the guidance of a no-nonsense sergeant (Common), love interest of a fellow Marine, to show us how a woman who's been told she "just doesn't connect with people very well" can form a strong bond with another living creature.
 
What Doesn't?
The pacing is off, leading to scenes that feel rushed rather than generating deep emotional impact. A bumpy final third of the film showing Megan's efforts to readjust to civilian life includes a scene showing possible PTSD, but it comes across as perfunctory rather than powerful.
 
Christian Worldview Elements / Spiritual Themes
The film doesn't delve into faith and spirituality, but offers some lessons about family, divorce and caring for grown children. Megan, from a broken home and unable to get along with her mom and step-dad, doesn't focus on faith but finds a purpose in caring for Rex, who, she says, tried "to teach me what love is." After her combat experience is over, Megan's biological father tries to be the steadying force he couldn't be earlier in her life after he left her mother. In Iraq, Marines draw weapons on a man who has many prayer rugs and claims to be from a religious family, but their caution proves well founded when Rex uncovers a stash of weapons in the man's home.
 
CAUTIONS (may contain spoilers)
MPAA Rating: PG-13 for war violence, language, suggestive material and thematic elements
Language/Profanity: Lord's name taken in vain; the f-word, "crap," "go-d-mn," "s-it," "bada-s," "don't get your panties in a pretzel," a racially charged comment, "douchebag" "a-shole" "how the hell" "go to hell".
Sexuality/Nudity: A crude reference to sex; Megan is shown in bed with another Marine; Megan showers, but nothing is shown below her shoulders; kissing, falling onto a bed; Megan is shown getting out of bed from the waist up, with a top on; cleavage.
Violence/Frightening/Intense: Megan remembers her friend overdosing; drinking at a bar; vomiting; public urination; dog bites a hand, breaking bones; war violence, including an episode where a man who describes himself as part of a religious family is found to be stashing guns; gun battles and bombs/explosions.
Drugs/Alcohol: Megan is fired for being hung over on the job; Megan recalls drug use; a glass of wine with dinner.
 
The Bottom Line
RECOMMENDED FOR: Dog lovers and viewers who don't demand too much from tearjerkers.
NOT RECOMMENDED FOR: Younger audiences might not be ready for some of the war violence or brief, mostly implied sexuality.
Megan Leavey, directed by Gabriela Cowperthwaite, opened in theaters June 9, 2017; available for home viewing September 5, 2017. It runs 116 minutes and stars Kate Mara, Ramon Rodriguez, Common, Edie Falco and Will Patton. Watch the trailer for Megan Leavey here.
 
Christian Hamaker brings a background in both Religion (M.A., Reformed Theological Seminary) and Film/Popular Culture (B.A., Virginia Tech) to his reviews. He still has a collection of more than 100 laserdiscs, and for DVDs patronizes the local library. Streaming? What is this "streaming" of which you speak? He'll figure it out someday. Until then, his preferred viewing venue is a movie theater. Christian is happily married to Sarah, a parent coach and author of Hired@Home and Ending Sibling Rivalry.
Publication date: June 8, 2017
Image courtesy: ©BleeckerStreet