Michael Cera Shines in Twisted Youth in Revolt
Christian Hamaker

Crosswalk.com Contributing Writer

2010

8 Jan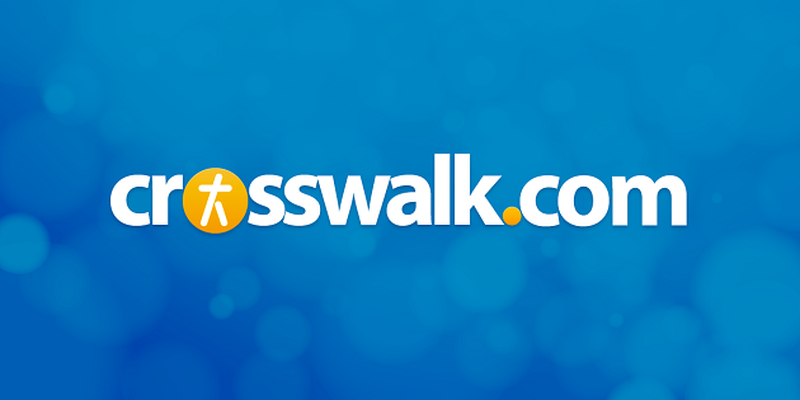 DVD Release Date: June 15, 2010
Theatrical Release Date: January 8, 2010
Rating: R (for sexual content, language and drug use)
Genre: Comedy
Run Time: 90 min.
Director: Miguel Arteta
Actors: Michael Cera, Portia Doubleday, Jean Smart, Zach Galifianakis, Erik Knudsen, Adhir Kalyan, Steve Buscemi, Fred Willard, Ray Liotta, Justin Long, M. Emmet Walsh, Mary Kay Place

Michael Cera is a star. If you didn't know it after he played George-Michael Bluth on Arrested Development, or starred in Juno and Superbad, or after he shared top billing with Jack Black in Year One, you'll know it after seeing Youth in Revolt.
The droll actor, now in his 20s, carved out a niche alongside Jesse Eisenberg (Zombieland) by playing nerdy, virginal teen characters who quickly deliver lines that are both self-deprecating and self-obsessed.
With Youth in Revolt, Cera has come into his own as a leading man, playing Nick Twisp, yet another character on the cusp of his first sexual experience.
Nick (Cera), like Eisenberg's Zombieland character, informs viewers through voiceover in the opening moments of Youth in Revolt that he's a virgin.
The Sinatra-loving Nick muses on how much "action" everyone—including his mother (Jean Smart) and her disreputable boyfriend (Zach Galifianakis), as well as his father (Steve Buscemi) and his much younger honey (Ari Graynor)—seems to be getting, and commiserates with his friend Lefty (Erik Knudsen), the one person whose misery approaches Nick's own.
Nick meets Sheeni (Portia Doubleday) and the two hit it off, but their relationship faces a few obstacles—chiefly Sheeni's parents, whom she describes as "religious fanatics," and Sheeni's boyfriend. She hopes one day to go to Paris, but cools to Nick when it becomes clear he can't take her there.
Fearing his chances to be with Sheeni are slipping away, Nick invents Francois (Cera, again)—a French toughie who manifests the virility Nick believes he has to muster to impress Sheeni. It's Francois who pushes Nick to rebel against his parents in spectacularly destructive ways, with the goal that Nick will be kicked out of his home and then rescue Sheeni from her mundane daily existence.
Up to the introduction of Francois—a risky device that has the potential to either make or break the film—Youth in Revolt is an amusing tale of teen angst. But the appearance of Francois takes the film into a more troubling realm and away from the firmer footing of the story's first half. Nick's behavior becomes increasingly unhinged and his goal all the more unlikely to be realized, but the film asks us to cheer him on in his pursuit, at any cost, of his first love.
Cera's performance as Francois is impressive if not revelatory, a chance to see the actor exhibit a bit more muscle (figuratively and literally). Doubleday's Sheeni comes off as flighty when she's not being manipulative—she's passive/aggressive but sweet about it, the perfect spark to set a young man's heart afire.
Several familiar faces add zest to the film's supporting performances. Smart has one priceless heart-to-heart with Nick, while Buscemi—so memorable as a grieving father in a few brief scenes in The Messenger—brings an appropriately bewildered quality to his role as an overmatched older lover. Sheeni's parents, played by M. Emmet Walsh and Mary Kay Place as fundamentalist Christians who can be loosened up only with illegal substances, are cartoon characters used as punch lines. Even Nick's older neighbor, played by Fred Willard as the film's one sympathetic adult character, has a more nuanced role than either of those two actors—and he spends half of his screen time staring off into space, under the influence of drugs.
Youth in Revolt is a teen fantasy in which the most of the adult characters are dimwitted religionists and dallying divorcees. The children are self-absorbed and selfish. It's not an attractive group, but Youth in Revolt does have a few laughs—more than one might expect for a film released in mid-January, a traditional dumping ground for forgettable studio films.
That's not a recommendation to see it, but an acknowledgement that the film intermittently succeeds on its own terms. However, there isn't much redemption in the film, which revels in teen-sex fantasies when it's not winking at other destructive behavior. Maybe Youth in Revolt is nothing more than a Porky's or American Pie for Generation Y, with better writing and a much better cast, but the same hormonal force driving the characters' actions. Does that count as progress?

Questions? Comments? Contact the writer at crosswalkchristian@verizon.net.
CAUTIONS:
Language/Profanity: Lord's name taken in vain; several obscenities, including the "f" word several times; discussion of stretch marks; the words "God's Perfect A-shole" are spray painted on the side of a trailer.
Smoking/Drinking/Drugs: Multiple scenes of smoking and drug use; a woman has sleeping pills slipped into her food.
Sex/Nudity: Masturbation; obsessions with losing one's virginity; explicit discussion of male sex organs and various forms of sex and foreplay; birds appear to have sex; a young woman tells a young man that his robe is open; he applies suntan lotion to her "exposed areas," although nothing explicit is shown; the woman says she can tell the man is aroused and that's it's only natural, and discusses the possibility of her own arousal; kissing; a discussion of lovemaking; a woman kisses a dog, then a man; a woman says "people who resist temptation lead depressingly stunted lives"; a man is said to have thrown his back out while having sex; a woman undresses to her underwear and climbs into a bunk bed; a reference to "agonizing female trouble"; an animated montage of sex in various positions.
Violence/Crime: Explosion and property damage.
Marriage: Nick's parents are divorced and are pursuing relationships with other people; Sheeni's parents are religious and protective of her.
Religion: A church sign reads, "Ticket to heaven sold here"; religious wall hangings in a home; a woman calls her religious parents "exhausting"; a mother calls her daughter's boyfriend a "young heathen" and tells him to look into his soul before it's too late; a dog shreds a family Bible and this is taken as a sign of evil.