Million Dollar Arm is Predictable, but Pleasant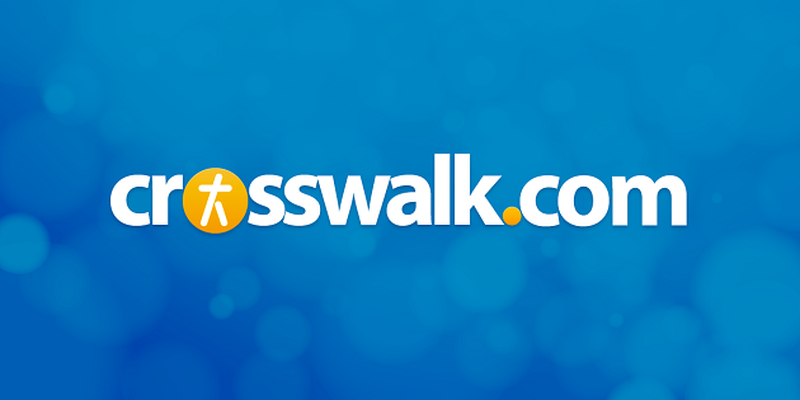 DVD Release Date: October 7, 2014
Theatrical Release Date: May 16, 2014
Rating: PG (mild language and some suggestive content)
Genre: Sports Drama
Run Time: 124 minutes
Director: Craig Gillespie
Cast: Jon Hamm, Aasif Mandvi, Alan Arkin, Lake Bell, Bill Paxton, Madhur Mittal, Suraj Sharma
Based on a true story, Million Dollar Arm is a heartwarming (and completely predictable) underdog story. But hey, just because we've seen it all before doesn't mean it's not worth watching again.
It's a baseball movie that's not about baseball. Sports agent JB Bernstein (Jon Hamm, Bridesmaids) and his partner Ash (Aasif Mandvi, The Internship) are down on their luck. Their fledgling agency is on the verge of closing; their big clients have retired and they desperately need a win. Then JB has an epiphany: there are billions of people in India. What if all those people could be turned into baseball fans? He sweet-talks a sponsor into backing his idea and sets off to India to discover major-league prospects through a reality TV contest called "Million Dollar Arm." He's joined by cranky, narcoleptic sports agent Ray (Alan Arkin, Grudge Match) who doesn't need to keep his eyes open to spot a winner.
For JB, it's all about the money, but then, he's a shallow kind of guy. JB is all about appearances; his house is always spotless, his 'girlfriends' are always models. In contrast, Brenda (Lake Bell, Mr. Peabody & Sherman), the medical student who rents the bungalow behind JB's house, is a down-to-earth type whose appeal is more the wholesome, girl-next-door kind. It's a nice contrast and they play well together, first via Skype while JB is in India and later after he comes home with his trophies . . . that is, with the contest winners.
Who those winners are is, like so much of this story, obvious from the first moment we meet them. Dinesh (Madhur Mittal, Slumdog Millionaire) is a serious worrywart while Rinku (Suraj Sharma, Life of Pi) is more carefree and adventurous. The bond between the boys feels natural, partly because it is. "We had a lot of common ground." Mittal said. Like the characters they portray, neither had played baseball before. The real Dinesh Patel was enlisted by the producers to coach the boys in all things baseball so they could at least fake it for the camera. Onscreen, the boys are taught baseball fundamentals by pitching coach Tom House (Bill Paxton, Agents of Shield), whom Paxton described as "sort of the Obi-Wan Kenobi of coaches."
But as I said, this is not a movie about baseball: It's about family, relationships that matter, and what true success really looks like. JB went to India to find a cash cow but eventually comes to realize that what he was really looking for was himself. Hamm offers a finely nuanced performance as he travels the road from self-important jerk to upstanding guy.
While much of the humor comes from the Indian boys adapting to modern American amenities and social customs, it's never mean-spirited. Much of that is due to Amit (Pitobash), whose boundless enthusiasm nearly steals the show. Making his American debut in Million Dollar Arm, Pitobash is earnest, funny, and appealing, all at the same time. I defy any viewer to listen to his big inspirational speech without blinking back a tear or two.
Academy Award®-nominated screenwriter Tom McCarthy (Up) provided a script with plenty of charm and good-natured humor, but the ending is so obviously telegraphed a Little Leaguer could read the signs. Since it's the ending everyone is rooting for, we'll give him a pass, especially since a simple Google search could tell you how it worked out in real life.
Some questionable moral views are presented and the Indians are shown praying at a shrine they set up in JB's home, but neither takes up too much screen time. On the whole, Million Dollar Arm is a funny, uplifting, heartwarming story. The fact that it's (somewhat loosely) based on real life is a plus. If your baseball game is rained out—or even if it's not—consider heading inside to see Million Dollar Arm.
CAUTIONS (may contain spoilers):
Drugs/Alcohol: A good bit of drinking by multiple people in social settings and alone, often to the point of drunkenness.
Language/Profanity: About what you'd expect from a PG film: horse cr**, da**, he**, "what the devil," "oh my God" and "oh God." One instance of g-d.
Sex/Nudity: One character has a promiscuous lifestyle; he is shown kissing various women and it is implied he had sex with them. A man accidentally walks in on a woman using the bathroom; it's played for laughs and nothing is shown. An American explains to the Indians that in U.S. culture sex outside marriage doesn't mean anything. Several women are shown in revealing outfits, including bikinis, but the camera doesn't linger. A woman jokes about sleeping with a repairman to save money.
Violent/Frightening/Intense: A few people get hit with wild baseballs; one bloody bandage, several brief but impressive instances of vomiting.
Spiritual Issues: Indian scenes include images of gods, most notably on one character's bedroom walls. The Indian characters set up a shrine in their L.A. quarters and are shown praying in front of it (with one of the American characters), a process involves some gestures with incense but no words
*Published 5/16/14