Moana Sets Sail on an Exceptional Journey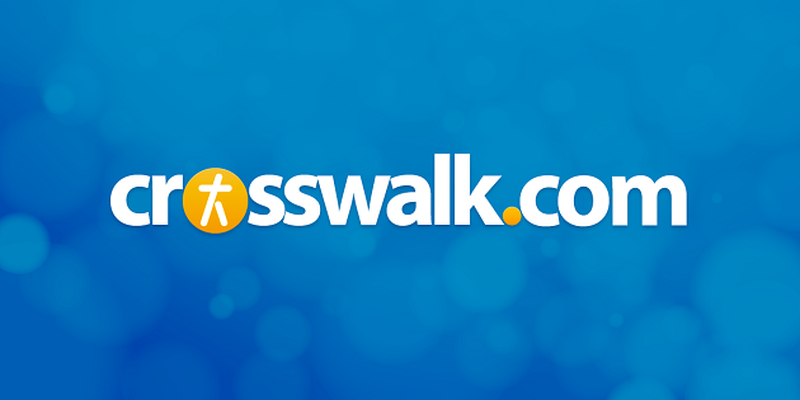 In many ways, Moana is a celebration of Disney's legacy. The film pays homage to all the familiar tropes we've grown to love, while daring both viewers and creators to seek out new horizons. As the latest in a long line of animated classics, Moana stands as a worthy successor. 5 out of 5.
 
Synopsis
Set in ancient Polynesia, Moana follows the daughter of an island chieftain (superbly voiced by newcomer Auli'i Cravalho) who longs to venture beyond the reef that surrounds her idyllic home. When a mysterious darkness threatens her village, Moana discovers and embraces her people's rich, forgotten heritage of sailing and sets out on a journey to restore balance. Along the way, she enlists the help of reluctant demigod Maui (Dwayne Johnson), a legend who has fallen on hard times. Together, the two battle fierce pirates, travel through the world of monsters and voyage to the ends of the earth. Moana may yet discover the ocean has more in store for her than she ever imagined.
 
What Works?
The Disney animators have truly outdone themselves this time. Not only does Moana deliver a stunning array of imagery, capturing everything from the ocean floor to the night sky, but the studio even managed to include some traditional, hand-drawn features as well. The journey to the realm of monsters is particularly eye-popping, and it's a shame the movie couldn't have lingered there just a bit longer. Both Cravalho and Johnson play their parts to perfection, giving a nice sense of depth and emotion to their characters. One also can't forget the lovable Hei Hei, Moana's pet rooster, who acts as a steady form of comic relief throughout the film.
As for the music (this is a Disney movie after all), Moana manages to balance traditional Polynesian hymns with modern anthems. There's no ear-catching "Let It Go" power-ballad, but the songs are fun all the same. Lastly, a nod of approval should go to Jemaine Clement, who voices the villainous crab Tamatoa. While not as iconic as, say, Jafar or Maleficent, his brief stint onscreen is charming nonetheless.
 
What Doesn't?
Moana has all the hallmarks of a good Disney movie, so it's difficult to pin down anything that was truly inadequate. The story does take its time to get going, but the opening scenes don't exactly drag either. One could argue that Maui wasn't given the best motivation, and his actions toward the climax of the film are never really explained, but these are minor complaints in an overall satisfying journey.
 
Christian Worldview Elements / Spiritual Themes
Moana is based largely off Polynesian mythology, and the film doesn't shy away from depicting all kinds of native gods and spirits. The film opens with a story of an island goddess who had the power to create life, and when her heart is stolen, she transforms into a fiery volcano demon. As stated before, Maui is considered a demigod, though he admits to having human parents. Moana's grandmother casually mentions that when she dies, she wants to come back as a manta ray, and the film implies she does just that. Even the ocean is depicted as a sentient being who interacts with Moana, though it's never officially declared a god. All in all, there are plenty of spiritual things, just none that are likely to please Christians.
 
CAUTIONS (may contain spoilers)
MPAA Rating: PG for fantasy violence and adventure 
Language/Profanity: A little potty humor of the 'pee in the ocean' variety, but otherwise clean.
Sexuality/Nudity: All the islanders wear traditional garments, meaning the men are bare-chested and the women are in skirts. Maui is always shirtless and wears a skirt of leaves around his waist (nothing is shown). Islanders dance.
Violence/Frightening/Intense: Moana's grandmother begins the film by telling a scary story of monsters and demons; Moana's father fears the ocean and we later learn that his best friend drowned; Moana's grandmother dies off screen; Moana and Maui are attacked by pirates but they're fairly adorable; the realm of monsters is a little scary; Maui gets a blow dart stuck in his rear; a few dangerous storms; characters threaten to eat Hei Hei; Maui jokes about making a human sacrifice; Maui fights a volcano monster; Tamatoa once had a leg ripped off by Maui and later claims he ate his own grandma.
Drugs/Alcohol: Just poisoned blow darts and coconut milk.
 
The Bottom Line
RECOMMENDED FOR: Disney fans, musical lovers, ocean and marine enthusiasts, readers of mythology, animators, families, children, and above all, the adventurous.
NOT RECOMMENDED FOR: Viewers with a low tolerance for pagan gods, Frozen followers, people uninterested in animated movies.
Moana, directed by Ron Clements, John Musker, Chris Williams and Don Hall, opened in theaters November 23, 2016; available for home viewing March 7, 2017. It runs 103 minutes and stars Auli'i Cravalho, Dwayne Johnson, Temuera Morrison, Rachel House, Nicole Scherzinger and Jemaine Clement. Watch the trailer for Moana here.
 
Ryan Duncan is Entertainment Editor for Crosswalk.com.
Publication date: November 23, 2016