Mood Indigo Fails to Fully Flower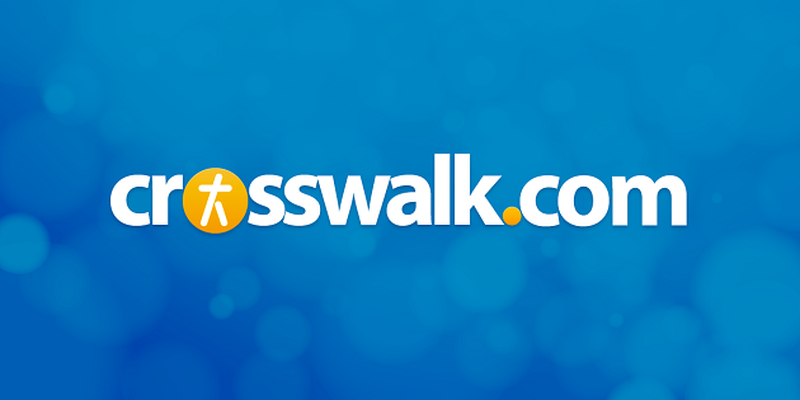 DVD Release Date: November 11, 2014
Theatrical Release Date: July 31, 2014
Rating: Not Rated
Genre: Romance
Run Time: 94 min.
Director: Michel Gondry
Cast: Romain Duris, Audrey Tautou, Gad Elmaleh, Omar Sy, Aïssa Maïga, Charlotte Le Bon
The first thing that grabs you in Mood Indigo, the new film from writer/director Michel Gondry (Eternal Sunshine of the Spotless Mind), is Duke Ellington's Take the A Train on the soundtrack, set to an odd group of typists at work on a unique assembly line. In those opening moments, Mood Indigo is lively, bursting with a rare synthesis of music and unusual imagery that looks like the beginning of a memorable film.
It doesn't last.
Gondry's look at innocence and love, based on a novel by Boris Vian, is quirky, but quickly runs out of steam. While not particularly objectionable, the film doesn't dig deep enough for a resonant emotional payoff. Instead, it skirts along its Gondry-created surface—an unusual surface, admittedly, full of imaginative but fleeting imagery—but never pulls us completely into its own off-kilter world.
Mood Indigo is, at heart, a romance between Colin (Romain Duris) and Chloe (Audrey Tautou, The Da Vinci Code), who share a love of philosopher Jean-Sol Partre (in Vian's novel, that's a play on the name of Jean­Paul Sartre). Colin lives a bachelor's life characterized by odd inventions (his pianocktail is a piano that pours out cocktails based the key of whatever tune is played on the instrument) whose most frequent human interaction is with a personal chef (Omar Sy). When Colin learns that his friend, Chick (Gad Elmaleh), has found a new girlfriend, Colin attends a party with the new couple in the hopes of finding a girlfriend of his own and ends up enchanted by Chloe.
Soon Colin and Chloe are dancing, enjoying music together and even riding over the city in a goose-shaped cloud that resembles the infamous accessory Bjork wore during the Oscars a few years ago (Gondry has directed several Bjork music videos). Here, the effect is much more endearing than laughable, part of Gondry's visual flourishes that include archaic but affectionate special effects.
It's not long before marriage is discussed, anticipated and, refreshingly, even encouraged when Colin prods Chick to join him in getting engaged. It's a sweet scene—the type of thing that Hollywood films are either too cynical or too sappy to carry off well. But Colin and Chloe's once-in-a-lifetime romance is shattered by a unique illness: a flower—a water lily—begins to grow in Chloe's lung, and Colin devotes himself to helping Chloe beat her illness.
Mood Indigo is closer in its whimsical spirit to the films of Wes Anderson or to Tautou's Amelie than it is to classic Hollywood romantic melodramas. There's nothing wrong with that, but Gondry's oddball aesthetic approach, which worked well in the goofy comedy Be Kind Rewind, here undercuts the emotional investment that should make us care deeply about Chloe's affliction. Scenes of the pianocktail, misfiring "proton guns" and some moments of surprising violence are distancing rather than engrossing. We're constantly wondering how Gondry came up with such a strange brew of visual gags and tonal shifts, rather than being absorbed by the film's central relationship.
It's nice that movies like this can be made, even though Mood Indigo likely will appeal to a smaller audience than the filmmakers think. Nevertheless, there are a few moments of visual wonder here and a musical score that keeps things lively. But music and visuals go only so far. What's missing is the emotional depth that the storytelling needed to provide, regardless of many unique ideas Gondry brings to the screen.
CAUTIONS (may contain spoilers):
Language/Profanity: "dam--t"; "a-s-oles"; "crap"; "bastard"; "for God's sake"
Drinking/Smoking: A device, the pianocktail, makes alcoholic drinks; drinking
Sex/Nudity: Kissing; topless women in a car; a husband and wife kiss in bed, and sex is implied; later in the marriage, the wife complains that she and her husband haven't made love in ages; two women kiss; a naked man covers his pubic region and is seen from the side; suggestion of sexual favors in order to get a hotel room
Violence/Crime: Man knocked from a balcony; proton guns are fired; a stabbing; shot to the head
Religion/Morals/Marriage: An expressed desire to marry; a wedding; a priest quotes a St. Francis prayer and prays for a couple being married; a priest is concerned with being paid for a funeral
Publication date: July 31, 2014