More Manolos and Meaninglessness in Sex and the City
Christa Banister

Crosswalk.com Contributing Writer

Updated

Sep 26, 2008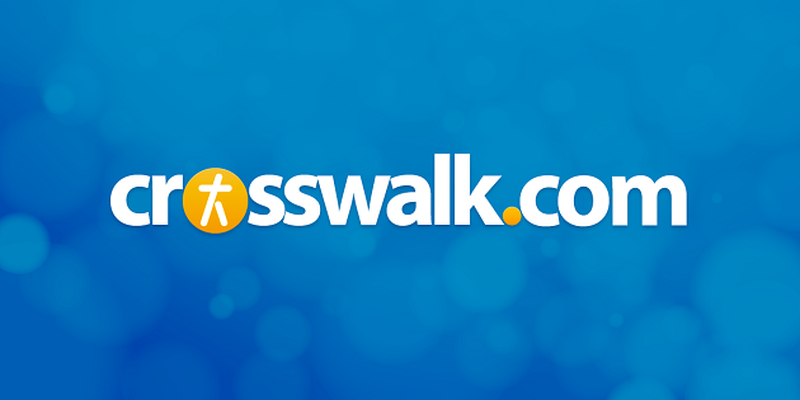 DVD Release Date: September 23, 2008
Theatrical Release Date: May 30, 2008
Rating: R (for strong sexual content, graphic nudity and language)
Genre: Comedy, Romance
Run Time: 148 min.
Director: Michael Patrick King
Actors: Sarah Jessica Parker, Kim Cattrall, Kristin Davis, Cynthia Nixon, Chris Noth, Candice Bergen, Jennifer Hudson, Jason Lewis, Evan Handler, David Eigenberg
Those signature cosmos? Check.
An endless supply of Manolos and to-die-for couture fashion? Check.
Plenty of late New York nights full of introspection and relationship obsession? Check.
Constant sex chatter that seriously falls into the "over-share" category? Check.
Any substantive signs of growth for these ladies in "the city?" Well, that's debatable.
Unless you've missed the pop culture headlines these past few weeks, you've probably heard that Sex and the City is arriving at a multiplex near you. And while the popular HBO series may seem a little passé (it's been four years, after all) to those who weren't fans in the first place, it's worth noting that the show and the collective appeal of its heroines—Carrie Bradshaw (Sarah Jessica Parker), Charlotte York (Kristin Davis), Miranda Hobbes (Cynthia Nixon) and Samantha Jones (Kim Cattrall) seems as strong as ever. In fact, during my particular screening in downtown Minneapolis, a standing-room-only crowd of women (and several gay men) were dressed to the nines in anticipation of the next adventure in these fictional ladies' lives and immediately started clapping as soon as the trademark S.A.T.C. music kicked in.
Now as someone who's seen a few episodes of the show over the years, its widespread appeal isn't all that difficult to figure out—especially if your morals are flexible. Not only is the show's writing generally clever, but you've got four attractive, successful women with seemingly endless disposable income, fabulous Manhattan apartments and no-strings-attached relationships. Of course, a couple of them wish true love was in the mix, too, but that's nothing a few fancy cocktails and more shopping can't fix, right?
Now four years later, a few circumstances have changed in the lives of Carrie and her friends. After a looooong wait, she and Mr. Big (Chris Noth) have finally decided to take the plunge and get married (although for the record, she seems way more enthralled with the shoe closet he built her than the prospect of actually spending their lives together). Meanwhile, Charlotte is happily married to Harry (Evan Handler), and they've adopted an adorable daughter from China. Then on the opposite end of the spectrum, there's Miranda who's unhappily married to Steve and living in Brooklyn (quelle horror!), and Samantha who is (gasp!) taking her first stab at monogamy with the hunky Smith (Jason Lewis).
While a few things may be different, however, many have stayed exactly the same. They are all well into their 40s now, but aging has done little for them in the way of maturity. Sure, they aren't sleeping around the way they used to with random guys, but aside from Charlotte's recent motherhood and Carrie's embracing of greeting card platitudes like "love is all you need," their priorities and constant pursuit of the meaningless hasn't. When it comes right down to it, it's still all about me-me-me, a revelation that Samantha is actually content with when she decides to dump Smith by film's end. After concluding she's more in love with herself than anyone else, she eschews men and monogamy in a way that would do staunch feminists proud.
Being forced to watch a movie like Sex and the City does offer a couple of powerful reminders, though. For people of faith, it demonstrates yet again how utterly pointless life is—and how difficult relationships are—without a greater purpose for living. And even in all these ladies' selfish moments, they do have one thing right, and that's abiding friendship. No matter what they're going through, day or night, they are always there for each other. Now if they just had a semblance of a moral compass, well, then it would be an entirely different show, now wouldn't it?
CAUTIONS:
Drugs/Alcohol: Plenty of social drinking and drowning-my-sorrows-in-alcohol moments.
Language/Profanity: Multiple profanities, mostly involving the "f" word.
Sex/Nudity: Be forewarned: This is definitely the HBO, not the edited TBS version of "Sex and the City," so there's plenty of push-the-envelope sexual content. Not only do these ladies pontificate extensively about their sex lives, (and graphically so), but we see Miranda and her husband Steve (who are married, incidentally) go at it in one scene (with both male and female nudity with breasts shown). In what's an ongoing joke through the movie, Samantha watches a neighborhood couple have sex several times, complete with male and female nudity and plenty of leave-nothing-to-the-imagination vocal hysterics. Samantha's neighbor apparently showers in public, and there's a lingering close-up of his rear. Later, Samantha lies naked on the kitchen table with only sushi covering her in the appropriate spots. Her boyfriend Smith's backside is shown in a couple of different scenes, along with their sexual encounters. There's a kiss between two men at a party. There's another ongoing joke about Samantha's recently fixed dog who is always humping anything it deems worthy. And basically, the list could go on and on, meaning there's no shortage of graphic sex—featuring marrieds and singles— in this city.
Violence/Gore: Only of the comedic variety.