Morning Glory is a Mostly Sunny, Satirical Take on TV News
Christa Banister

Crosswalk.com Contributing Writer

2010

10 Nov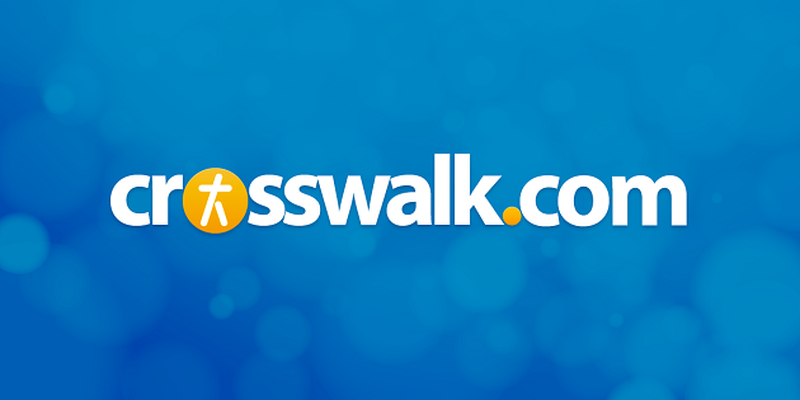 DVD Release Date: March 8, 2011
Theatrical Release Date: November 10, 2010
Rating: PG-13 (for some sexual content including dialogue, language and brief drug references)
Genre: Romantic Comedy
Run Time: 110 min.
Director: Roger Michell
Actors: Rachel McAdams, Harrison Ford, Diane Keaton, Jeff Goldblum, Patrick Wilson, Ty Burrell

Like oh-so-many romantic comedy heroines before her, Becky Fuller (Rachel McAdams) apparently can't work and date at the same time.

In fact, as utterly adorable as she is (and that's a market that McAdams definitely has cornered in Morning Glory), she can't even get through dinner without her Blackberry cutting into that crucial getting-to-know-the-guy-sitting-across-from-you time.

But before you sigh and think, "Haven't we already seen this before?", Morning Glory isn't one of those movies where the search for Mr. Right takes precedence. Make no mistake, the object of Becky's affection is actually her career. She's a working girl who will do whatever it takes to succeed, even if it means putting her love life on hold, you know like Melanie Griffith's character did in the '80s classic Working Girl that also starred Harrison Ford.

Opinionated, determined and caffeinated to the max, Becky is a hotshot producer at a morning show in her native New Jersey. And as the proverbial big fish in a small pond, everyone's so convinced that she's got a lock on the recently available executive producer promotion that her bubbly, squealing colleagues (the kind who are only tolerable in the movies, mind you) actually make celebratory T-shirts in her honor before she's even offered the gig.

Naturally, the T-shirts and the champagne toasts turn out to be a bit premature because when Becky's boss invites her into his office, well, it's to give her the boot. Budget cuts are the culprit, and apparently, the station now needs someone with broadcasting and business sense.

For a girl with Today Show aspirations, however, getting the ax seems like the best thing that ever happened to her. After hearing nothing but "no" for months after getting fired, she eventually ends up at Daybreak, a morning show that's actually a ratings nightmare (they are perpetually in 4th place) with some pretty disgruntled talent to boot.

Not only does Becky's perky, can-do attitude seriously annoy longtime co-host Colleen Peck (Diane Keaton), but Colleen's egotistical co-anchor Paul McVee (Modern Family's Ty Burrell) is really more interested in his weird foot fetish than actually doing his job.

So basically, Becky has her work cut out for her.

With one particularly bold move, namely firing the unlikable Paul, Becky eventually earns the respect of her new co-workers, though. With the ratings still in the tank and everyone's career on the line, something her pushy new boss (Jeff Goldblum) reminds her of on a daily basis, that victory is pretty short-lived. In fact, she's got to find a new, successful on-air partner for Colleen—pronto.

Cue Harrison Ford's latest curmudgeonly character Mike Pomeroy.

Considering that morning shows are known for their lighter lifestyle pieces, and Mike considers himself a seasoned, serious newsman, there's naturally conflict in spades, which is coincidentally, the perfect opportunity for Keaton and Ford to showcase their comedic prowess. And while Keaton is still the master of delivering the zinger (and she does so with aplomb in scene after scene here), there's probably nothing funnier than seeing the overly tanned Ford so clearly annoyed at the prospect of saying the word "fluffy."

But much like 1987's Broadcast News, there's actually a deeper debate that elevates this light and sunny romantic comedy into something more substantial, namely the discussion of what's "real" news. Given our culture's love of celebrity headlines and all the zany antics shown 24/7 on YouTube, it's probably more relevant now than ever before, and Aline Brosh McKenna, the screenwriter behind The Devil Wears Prada and 27 Dresses, does a great job of addressing the finer points without hitting viewers over the head with an agenda.

That said, the movie is a pretty great date night diversion, too. Never growing too serious for its own good, there are plenty of laughs that probably would've flopped in less capable actors' hands. But with Ford, Keaton and McAdams on the scene, it's morning television that's worth watching, and you may even learn something in the process, too, which is just a bonus.
CAUTIONS:
Drugs/Alcohol: Social drinking, plus Mike likes to sabotage his first day on the job by getting drunk. Illegal drugs are mentioned but never used.

Language/Profanity: The PG-13 allotment of "f" words plus a smattering of other profanity including s---t, he--and da--n. God's name is also misused on occasion.

Sex/Nudity: Becky and Adam sleep together on their second date. No nudity shown, just making out and the frantic removal of clothing in the very beginning stages. Becky is shown in just a shirt and panties on a couple of occasions. There are also a few jokes of a sexual nature and mentions of orgasms, pap smears and the specifics of prostrate exams.

Violence: Only of the comedic, slapstick variety.


Christa Banister is a full-time freelancer writer, specializing in music, movies and books-related reviews and interviews and is the author of two novels, Around the World in 80 Dates and Blessed Are the Meddlers. Based in Dallas, Texas, she also weighs in on various aspects of pop culture on her personal blog.
For more information, including her upcoming book signings and sample chapters of her novels, check out her Website.