Mortdecai's a Mess from Start to Finish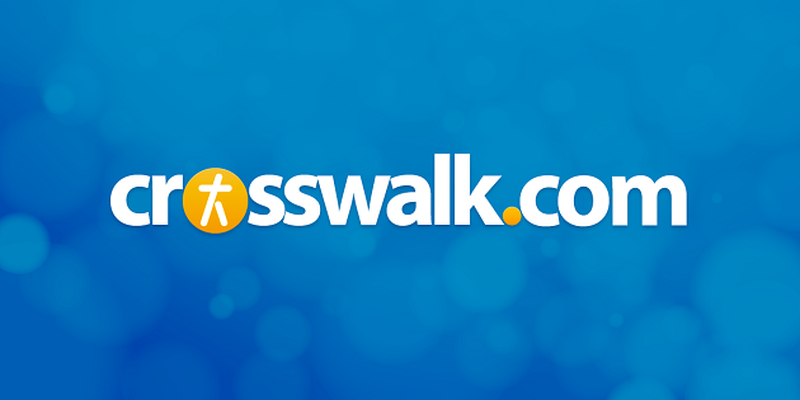 DVD Release Date: May 12, 2015
Theatrical Release Date: January 23, 2015
Rating: R (for some language and sexual material)
Genre: Comedy
Run Time: 106 min.
Director: David Koepp
Cast: Johnny Depp, Gwyneth Paltrow, Paul Bettany, Olivia Munn, Jonny Pasvolsky, Jeff Goldblum
"I'm not an alcoholic. I'm a drunk," proudly declares Charlie Mortdecai (Johnny Depp), in defense of his taste for alcohol. It's just one of many lines that fail to generate the intended response—laughter, usually—in the dreadful Mortdecai, a comedy/mystery that's as free of humor as they come. As for mystery, the only thing Mortdecai has us trying to figure out is what went wrong with the production.
Charlie Mortdecai lives lavishly as an art dealer, but he and his wife, Johanna (Gwyneth Paltrow, Contagion), can no longer afford his free-spending ways. He's reminded that he's "staring down the barrel of insolvency" and that his debt collectors want repayment. If Mortdecai can't come up with some cash—quickly—thugs have threatened to take payment in the form of one of Mortdecai's fingers.
When the British government calls on Mortdecai to use his art expertise to help track down a stolen Goya painting, he takes the case. Helping Mortdecai track down the missing artwork is Mortdecai's trusty assistant, Jock Strapp (Paul Bettany, Master and Commander), and security officer Alistair Martland (Ewan McGregor, Angels & Demons), whose longstanding crush on Johanna may motivate Martland more than any sense of justice. Their chase leads to the home of art collector Krampf (Jeff Goldblum, The Grand Budapest Hotel), all while deflecting and dodging villains Emil (Jonny Pasvolsky) and Georgina (Olivia Munn, Deliver Us from Evil).
Throughout the hunt for the painting, Mortdecai tries to negotiate a little romance with his increasingly distant wife. Put off by her husband's twirly new mustache, she can't kiss him without gagging, a reaction that tempts Mortdecai to consider the possibility of sex with other women, chiefly Georgina, who may have ulterior motives in her aggressive come-ons to Mortdecai.
Depp has spotty record as an actor, alternating between franchises like the Pirates of the Caribbean films and interesting work in musicals like Sweeney Todd: The Demon Barber of Fleet Street and Into the Woods. His track record as a producer, however, is more dreary. Mortdecai, which Depp produced as well as stars in, follows similar dual roles for The Lone Ranger, Dark Shadows and The Rum Diary. While the actor's efforts to use his stardom to get projects off the ground are commendable, the final products are mystifying misfires, with the only common denominator being Depp himself.
Surely Lionsgate, the studio behind the film, sensed a potential franchise in the character of Charlie Mortdecai, the protagonist in a series of comic novels by Kyril Bonfiglioli. With Depp in the title role, surrounded by Oscar winner Paltrow, Bettany and McGregor, Mortdecai must have seemed close to a sure thing. But the filmmakers brought in a writer, Eric Aronson, whose only previous experience is the 2001 film On the Line, starring Joey Fatone and Lance Bass. David Koepp has had more success than Aronson as a screenwriter (Jurassic Park, Panic Room, War of the Worlds), but with Mortdecai he's behind the camera—a role that hasn't suited Koepp nearly so well (Premium Rush, Ghost Town). Certainly, the high-profile disaster that is Mortdecai won't help heighten Koepp's reputation as a director.
Last week, the release of Paddington reminded us that the first month of the year can see the release of the occasional gem at the movies. Mortdecai reconfirms that January is much more often a month where bad movies are sent to die a quick box-office death.
Don't contribute to the film's feeble earnings. Look away; look anywhere else. Chances are, you'll be much better off forgetting about Mortdecai without ever seeing it, but if you do sit through it, rest assured: You'll forget about it soon enough.
CAUTIONS (may contain spoilers):
Language/Profanity: Lord's name taken in vain; the f-word; a few profanities; crude sexual and anatomical references
Drinking/Smoking/Drugs: Mortdecai describes himself as a drunk; several scenes of drinking
Sex/Nudity: Jock walks in on Johanna having sex with someone; Jock is said to have frequent sex, and Mortdecai hears the sounds of him engaging in intercourse in an adjacent hotel room; Jock escapes an angry farmer who's daughter has slept with Jock; she runs after Jock, buttoning her blouse; Mortdecai is flattered by men watching him urinate, but he tries to explain that he's not interested in men; Martland pines for Johanna, and they joke about the possibility of an affair; nude figure in a painting; kissing; Mortdecai and Johanna bathe together, but nothing below the shoulders is seen; Mortdecai grabs a woman's breast; Georgina is described as a nymphomaniac
Violence/Crime: Mortdecai is described as an art thief; several people struggle as their clothes catch fire; a gun pointed at a head; Mortdecai accidentally shoots Jock; a woman is shot in the back with an arrow; cars repeatedly run into people; punching; a man's nose is twisted; threats of electrical current applied to male sex organs; blood drips from a corpse's hand; multiple scenes of gagging and vomiting
Marriage: Mortdecai and Johanna quarrel about Mortdecai's mustache, and she refuses to sleep with her husband until he shaves it off
Publication date: January 23, 2014