Mr. Peabody & Sherman: Fun for All Ages through All Eras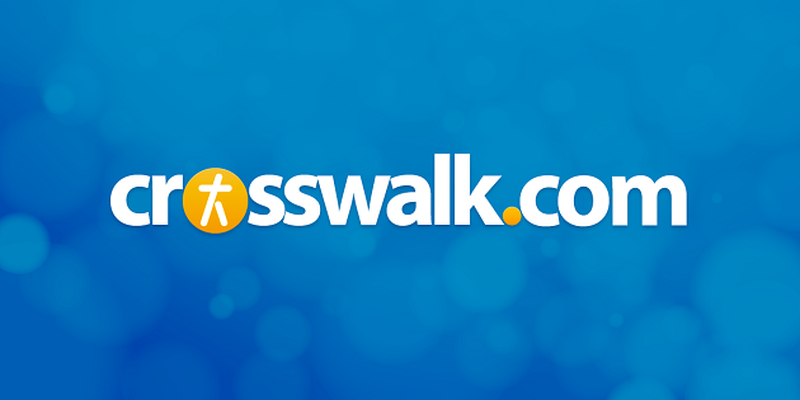 DVD Release Date: October 14, 2014
Theatrical Release Date: March 7, 2014
Rating: PG
Genre: Animation | Adventure | Comedy
Run Time: 92 minutes
Director: Rob Minkoff
Cast: Ty Burrell, Max Charles, Stephen Colbert, Allison Janney, Leslie Mann, Ariel Winter, Patrick Warburton, Stanley Tucci, Mel Brooks, Dennis Haysbert, Ellie Kemper
They say every boy needs a dog. Of course, not every dog is a genius inventor, captain of industry, scientist, mixologist, and dog-of-all-trades whose boy is his adopted son, but that's why Mr. Peabody (Ty Burrell, Butter) gets his own movie. Those of us of a certain generation grew up watching Mr. Peabody and Sherman's adventures on The Rocky and Bullwinkle Show. This loving homage to the original brings it all back: deliciously bad puns, crazy rapid-fire science, and time-traveling historical adventures via the WABAC (way back) machine, which looks significantly more impressive in 3D than it ever did on TV.
After preparing Sherman (Max Charles, The Amazing Spider-Man) as best he can, Mr. Peabody reluctantly sends his boy off to school. Like many kids, Sherman finds out that it's not easy being from a family that's a little... different. An unfortunate encounter with a school bully gives hardnosed, rules-obsessed bureaucrat Ms. Grunion (Allison Janney, The Way, Way Back) an excuse to meddle. Deeply offended by the idea that a dog could adopt a boy, Ms. Grunion seizes on any excuse to take Sherman away from the only family he's ever known. Before it's over Mr. Peabody will need all his many skills to set things right, especially after Sherman "accidentally" takes classmate Penny (Ariel Winter, Over the Hedge) joyriding in the WABAC and "sort of" leaves her behind in ancient Egypt.
CrosswalkMovies.com: Mr. Peabody and Sherman Video Movie Review from crosswalkmovies on GodTube.
So: Peabody and Sherman need to distract young Penny's parents so they don't notice their daughter is missing, retrieve her from the past, get back in time to charm the horrible Ms. Grunion, and do it all without destroying the space-time continuum. What could possibly go wrong? Plenty. Fortunately, Mr. Peabody can call on friends from across the ages. They pay a visit to Leonardo da Vinci (Stanley Tucci, The Terminal), get advice from Albert Einstein (Mel Brooks), receive heavy-handed help from Agamemnon (Patrick Warburton, Hoodwinked), and more on this wacky drive-by history tour.
Ty Burrell has the voice of Peabody down pat; his cultured, ever-so-slightly condescending tone is perfect as he patiently explains everything from physics to the French Revolution. Peabody's nerdy superiority makes it all the more touching when his veneer slips and you see past the oversized glasses to his heart. While Sherman gets most of the action in the story, the emotional plot centers around Mr. Peabody's feelings for his son and his angst over watching his boy take steps toward independence. Parenting, Peabody learns, is infinitely more difficult than anything else he's done, even—perhaps especially—for someone as accomplished as he. As Burrell said, Peabody eventually "realizes that Sherman's imperfections are what make him so wonderful and that it's really worth trying to make himself more vulnerable." Not a bad lesson for today's success-obsessed parents. In many ways, this story is more for parents than kids, although the children in the audience loved it.
Sherman is as nerdy as his doggie dad, but significantly goofier. Like most kids, Sherman doesn't always think things through—which when you're, say, in the belly of the Trojan Horse, might be a problem. His thought processes are somewhat hampered by young Penny, who knows exactly which of Sherman's buttons to push.
Even for those don't have fond memories of Mr. Peabody and son there's a lot to like about this movie. It's fun for both children and adults, provides a lot of laughs, manages to teach a little history (of sorts), and even makes a few points about parent/child relationships. It never talks down to children, doesn't insult their parents and might even spark an interest in history. Take your pack to the theater to sit, stay, and enjoy.
CAUTIONS:
Drugs/Alcohol: Drinks are served up (a la Tom Cruise in Cocktail) at a dinner party.
Language/Profanity: A small boy reacts as one might expect to the phrase "booby trap." There's an innocent warning about "touching yourself" that can be taken as a double entendre. The closest thing to actual profanity was one exclamation of "Jeez Louise."
Sex/Nudity: Our heroes visit a variety of eras whose attire includes low-cut ballgowns and togas, but there's nothing even mildly embarrassing unless you count the sight of a certain French aristocrat in his boxers. A couple kisses at their wedding.
Violent/Frightening/Intense: While the characters are often in danger, there is never any real doubt that they'll come out of it unscathed.
Spiritual Matters: In ancient Egypt there are several references to their gods; Mr. Peabody impersonates a god in order to save a child.
Publication date: March 5, 2014