Shakespeare & Whedon's Worlds Mix Well in Much Ado About Nothing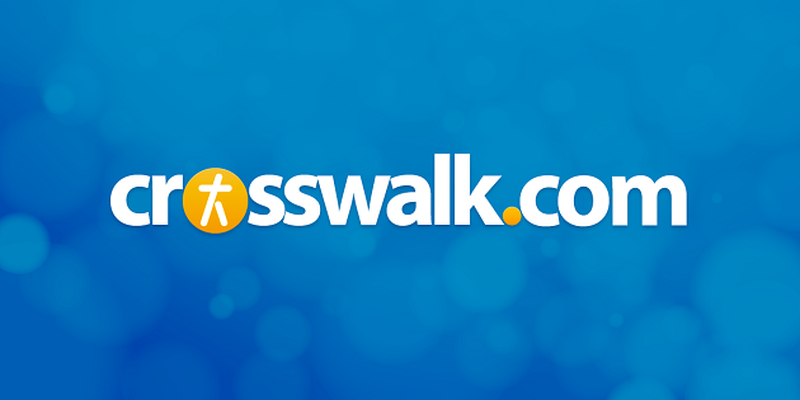 DVD Release Date: October 4, 2013
Theatrical Release Date: June 7, 2013 (limited)
Rating: PG-13 (for some sexuality and brief drug use)
Genre: Comedy/Drama/Romance
Run Time: 107 min.
Director: Joss Whedon
Cast: Amy Acker, Alexis Denisof, Fran Kranz, Nathan Fillion, Clark Gregg, Reed Diamond, Ashley Johnson, Jillian Morgese
Since many high school students' first introduction to William Shakespeare's work involves his most famous tragedies, namely Hamlet, Romeo & Juliet and King Lear, it's often easy to forget that England's premiere dramatist was quite the comedian, too.
Perhaps the most compelling evidence of Shakespeare's deft hand with less serious fare is Much Ado About Nothing. A witty romantic comedy that hasn't been adapted for the big screen since 1993 (Kenneth Branagh, Emma Thompson), Joss Whedon's curiously bold follow-up to box office behemoth The Avengers boasts a funny script where great turns of phrase trump over-the-top special effects any day of the week.
As a light-hearted examination of the complicated relationship dynamics between a handful of pretty, powerful people and the commoner who may—or may not—be good enough to enter the fold, Much Ado About Nothing provides plenty of relevant social commentary, too.
Covering themes of class and gender stereotypes as well as the unpredictable nature of who people fall for, one can't help wondering if Much Ado informed or inspired Jane Austen's work. Many of the themes that crop up in Austen's Emma, particularly how meddling in other people's love lives can have serious consequences, are also present in Much Ado About Nothing, reinforcing that while much has changed since the late 1500s, much has stayed the same with dating.
Filmed in just 12 days in Whedon's own Los Angeles home, the relatively small-budget effort may seem like an odd choice given summer's onslaught of action and Whedon's previous writing and directing credits. But much like Baz Luhrmann did with The Great Gatsby, Whedon brings a modern context to his ever-so-stylish remake. Shooting in crisp black and white gives a striking, vintage contrast to the present-day backdrop.
What ultimately elevates Much Ado About Nothing is the film's inherently whimsical tone; it never takes itself too seriously. The language may be downright Elizabethan (just one of the film's many joys), but the setting includes an iPod serving as the party dee-jay, fist-bump greetings between friends, and Sprinkles cupcakes at the wedding reception. These deliberate anachronisms showcase how Shakespeare and the modern world can meaningfully co-exist.
The film features terrific performances from the Whedon faithful, particularly Firefly alum Nathan FIllion in a standout supporting role as Dogberry the bumbling prosecutor, and Amy Acker (TV's Angel) as sharp-tongued leading lady Beatrice, but it's the verbal sparring and elaborate one-liners that are truly the scene-stealers in Much Ado About Nothing. And in a world where we've been asked to reduce our thoughts and social observations to a mere 140 characters, the lack of brevity and exquisite detail in Shakespeare's language is refreshing.
But more than anything, Joss Whedon and Much Ado give movie lovers a momentary escape from more mindless stories where the highlight is something blowing up for no reason at all.
CAUTIONS:
Drugs/Alcohol: Social drinking, sometimes to excess. Cigarette smoking, plus a scene where two characters share a hand-rolled cigarette.
Language/Profanity: A running joke about someone calling another person an as-. Two uses of bast---. A couple of exclamations of God's name.
Sex/Nudity: No nudity, and the sex scenes are more implied than explicit. One such encounter kicks off the movie with a woman's bra and panties shown in a heap on the floor as her lover leaves. Another unmarried couple is shown in bed together (kissing, caressing of the woman's clothed breast), plus there are a couple of other scenes that discreetly suggest sexual activity.
Violence: Discussion of killing another character for the emotional distress he caused.
Christa Banister is an author and full-time freelancer writer, specializing in music, movies and books-related reviews and interviews and is the author of two novels, Around the World in 80 Dates and Blessed Are the Meddlers. Based in Dallas, Texas, she also weighs in on various aspects of pop culture on her personal blog.
Publication date: June 22, 2013