Multiple Dylans Confuse in I'm Not There
Annabelle Robertson

Crosswalk.com Contributing Writer

2008

8 May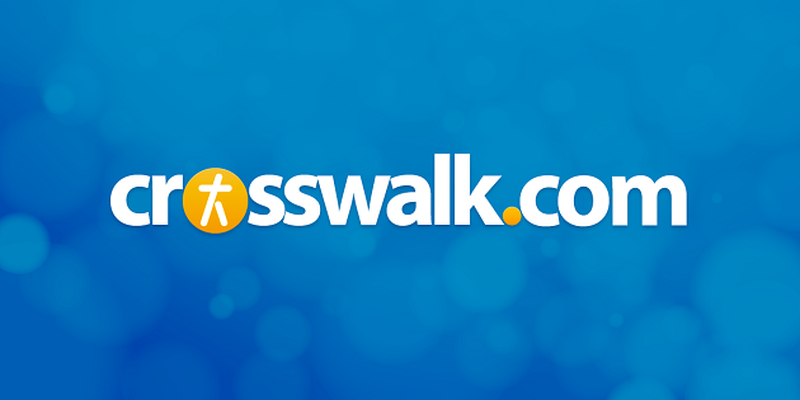 DVD Release Date: May 6, 2008
Theatrical Release Date: November 21, 2007
Rating: R (for profanity, sex and nudity)
Genre: Fictionalized Biopic, Drama
Run Time: 92 min.
Director: Todd Haynes
Actors: Cate Blanchett, Christian Bale, Heath Ledger, Richard Gere, Marcus Carl Franklin, Ben Whishaw, Charlotte Gainsbourg, Julianne Moore, Bruce Greenwood
Earlier this year, Bob Dylan received a Pulitzer Prize Special Citation for his "profound impact on popular music and American culture, marked by lyrical compositions of extraordinary poetic power." The singer-songwriter was listed among Time magazine's "Top 100 Most Influential People of the 20th Century" in 1999 and, in 2004, made Rolling Stone magazine's "Greatest Artists of All Time" list, second only to the Beatles. These are but a handful of his many awards, which point to Dylan's oft-admired talent and career.
Born in 1941 in Duluth, Minnesota, under the name of Robert Zimmerman, Dylan created the now-famous pseudonym during his college years, while studying at the University of Minnesota. In his 2004 autobiography, Chronicles, he claimed that it was a hybrid between his first name and the poet Dylan Thomas.
The young Dylan initially played rock and roll, but he soon began to gravitate toward folk music, which earned him a loyal fan base—albeit mostly in countercultural circles. His songs were infused with literary, political and social messages, and gave him the reputation of a leader. He's also known for his eclecticism, and his style borrows from a wide variety of influences that include country/blues, gospel, Irish and Scottish folk music and even jazz and swing.
Dylan has always shunned the media, so the many facets of his personality—which, in recent years, have enlarged to include born-again Christian—continue to intrigue the public. No doubt, this is why director/co-writer Todd Haynes (Far from Heaven) chose to have six different actors play Dylan in his fictional biopic. Each represents a unique timeframe, but also a different personality (even though four of the "Dylans" are roughly the same age). One Dylan is played by an African-American boy. One is played by a woman (Cate Blanchett). None go by the name of Bob Dylan (or even Robert Zimmerman, for that matter). And if you think that's unclear, just wait.
The youngest Dylan is Woody Guthrie (Marcus Carl Franklin)—not to be confused with the real Woody Guthrie, Dylan's musical idol. Although he's just 11 years old, this African-American Woody talks like a seasoned adult and travels around the country on boxcars, practicing his folk music. For some reason, he's welcomed into genteel Southern families like a star, despite the era. Jack Rollins (Christian Bale), Dylan #2, is another folk singer, but one who can't fit into society—which is why he becomes a Christian. He uses his music to reach people for Jesus.
Blanchett plays the next Dylan. Her character is a drug-addicted, self-obsessed musician who goes by the name of Jude Quinn. Fed up with the music that gave Quinn a devoted following, he embraces an entirely new style, earning him the ire of his fans. Robbie Clark (Heath Ledger) is Dylan #4—a handsome movie star who marries a French beauty (Charlotte Gainsbourg) and tries fatherhood, before abandoning that, as well. And then there's Billy the Kid (Richard Gere), Dylan #5, who sets out into the wild, wild West, circa 1880, hoping to disappear. The final Dylan, Arthur Rimbaud (Ben Whishaw) appears only occasionally, and in police-style interrogations.
There is no straightforward narrative to the film—no plot, no chronology, and no thesis, save perhaps that there is no way to ever truly understand Dylan. In other words, Haynes seems to be mirroring the confusion about Dylan's life by making a confusing film. He jumps from character to character, location to location, timeframe to timeframe, all without any logic. Sometimes, we're in the magical realm. Other times, it's very real indeed. The cinematography even changes throughout the film, with certain "Dylans" shot in black and white, and others in color. Occasionally, we also see a few psychedelic images as well.
Some of the "Dylans" portray incidents that occurred in the life of the singer, such as his disastrous 1966 English tour, where audiences revolted after he began playing the electric guitar in Manchester. (One famously shouted, "Judas!") This Dylan, played by Blanchett, showcases the best acting in the film, thanks to her considerable talent. Likewise, Bale does a good job as the Christian Dylan, although it's hard to know what is fact and what is fiction, since that part of his life has been mostly kept under wraps. This is a problem throughout the film, in fact.
Other Dylans make little sense at all, despite solid performances. Dylan was never a movie star, for example, even though Ledger plays that character well. It's the Gere Dylan—and his scenes, which loop throughout the film—who is the most confusing, however. Why the Wild West? Why the 1800s? Why Billy the Kid? Symbolism, obviously, but not within the realm of understanding of someone who isn't steeped in Dylan culture. And therein lies the problem. In addition to a complete and total lack of structure, this film is really meant for fans who know Dylan, inside and out (and yet, Haynes seems to be saying that he can't be known).
It's the kind of film that critics love to praise, because of its "out-of-the-box" thinking. Few people will be able to follow its storyline, however—much less get any of the movie's obscure references. As for me, how does it feel? Like a royal mess.
DVD EXTRAS:
Feature commentary by director/co-writer Todd Haynes
On-Screen song lyrics
Song selections
Introduction to the film
Director Q&A
The Making of "I'm Not There"
CAUTIONS:
Drugs/Alcohol: Characters drink in numerous scenes and smoke obsessively throughout film; some illegal drug use as well.
Language/Profanity: Numerous profanities and obscenities, some strong.
Sexual Content/Nudity: Some brief nudity, some crude sexual references and a few sex scenes with partial nudity.
Violence: Mostly fighting and arguing. In one scene, a young boy jumps off a train and lands in a lake, but is uninjured.