Muppets Most Wanted Even Better Than Its Predecessor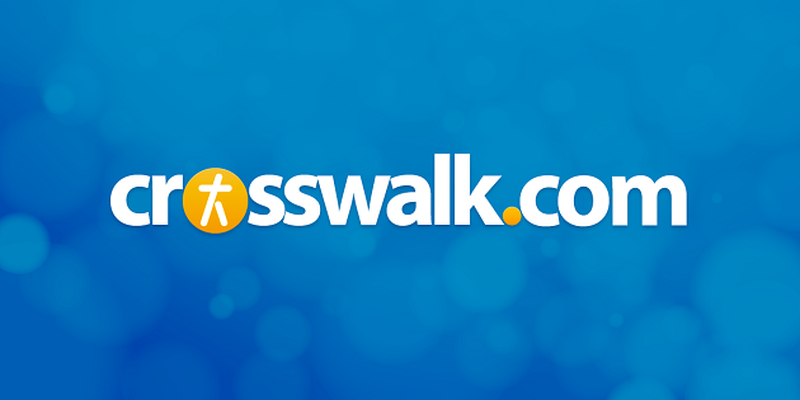 DVD Release Date: August 12, 2014
Theatrical Release Date: March 21, 2014
Rating: PG for some mild action
Genre: Comedy
Run Time: 112 min.
Director: James Bobin
Cast: Ricky Gervais, Ty Burrell, Tina Fey, Jemaine Clement, Hugh Bonneville, Tony Bennett, Lady Gaga, Celine Dion, Ray Liotta
Which type of Muppets movie is most wanted by fans of the franchise? Our beloved Muppets have starred in original adventures (The Great Muppet Caper), goofy takes on classic works of literature (Muppet Treasure Island; The Muppet Christmas Carol) and genre spoofs (Muppets From Space).
After several years away from big screen, the franchise rebooted in 2011 with The Muppets, which told the story of how the Muppets saved the Muppet Theater. Now Kermit, Miss Piggy and the whole gang return in Muppets Most Wanted, technically the seventh sequel (as one Muppet reminds us early in the new film) to the original Muppet Movie (1979).
The franchise has always attracted human stars to supplement its silly brand of comic storytelling: recall Michael Caine as Scrooge in The Muppet Christmas Carol, and the likes of Milton Berle and Mel Brooks in the original Muppet Movie. The 2011 Muppets gave key roles to Jason Segal, Amy Adams and Chris Cooper. It was a fun refresh—old-school puppets in a world of CGI, with more wit than most of today's supposed "comedies." But once we'd taken a trip down nostalgia lane, would there be enough gas in the tank to justify another Muppets outing?
Muppets Most Wanted, which picks up right where The Muppets left off, answers in the affirmative. It's another star-studded affair that's also very, very funny, employing actors Ricky Gervais and Tina Fey in ways that are well suited to their comic personas, but without stealing any thunder from the Muppets themselves. Despite its opening "We're Doing a Sequel" music number, which notes that movie sequels are "never quite as good" as their predecessor, Muppets Most Wanted is at least as satisfying as the 2011 Muppets.
CrosswalkMovies.com: from crosswalkmovies on GodTube.
Gervais (The Invention of Lying) plays bad guy Dominic Badguy—pronounced "Bad-gee" (it's French), he explains to the concerned Muppets upon introduction—who convinces the Muppets to hire him as their tour manager for a series of European road shows. They'll travel to the likes of Berlin, Madrid and Dublin, always performing in venues near art galleries and other valuables that Dominic, a thief, can steal.
Dominic is in cahoots with master criminal Constantine, a frog who's a dead ringer for Kermit, save for a mole on Constantine's upper lip. Their similar appearance leads to a switcheroo: Constantine breaks out of a Russian gulag to take the place of Kermit, while Kermit ends up detained in Siberia.
With a dab of green paint to disguise his mole, Constantine convinces the rest of the Muppets troupe that he's actually Kermit. This despite several humorous attempts by Constantine to lose his heavy accent and better mimic Kermit's vocal stylings. Constantine also flails trying to fake familiarity with his old "friends"—one of whom he addresses as "small man with glasses"—but his Muppet pals are all too willing to believe their eyes rather than their ears.
Kermit's attempts to survive the gulag are no less funny, as he falls under the command of Nadya (Tina Fey, Admission). Her tough exterior conceals a music-loving heart, and she exploits Kermit's stage-directing skills by putting him in charge of a gulag production featuring inmates played by Ray Liotta (Killing Them Softly) and Jemaine Clement, among others (Clement's Flight of the Conchords co-star, Bret McKenzie, contributes several show-stopping numbers to the film's soundtrack, as he did for the 2011 Muppets).
Not everything works in Muppets Most Wanted—Ty Burrell's Interpol inspector isn't very funny, for instance—but the overall hit-to-miss ratio is pretty good, especially during the film's first half. An underlying theme about the importance of family and friends is almost an afterthought, but it should please viewers looking for something deeper under the enjoyable silliness on the surface.
Muppets Most Wanted is mostly a lark, but as larks go, it should satisfy longtime Muppets fans. Will its appeal earn the franchise new, young fans? That's debatable. Younger kids will miss several of the funnier gags, and the movie runs a tad too long even for those who might enjoy it (my 11-year-old checked her watch several times during the film's final half hour). But as soon as it ended, I found myself wanting to watch Muppets Most Wanted again. What more could a Muppets fan want?
CAUTIONS (may contain spoilers):
Language/Profanity: A character says, "Please, God, I need this job!"
Drinking/Smoking: None
Sex/Nudity: None; a few kisses
Violence/Crime: An explosion; prison guards get beat up; prisoners break out; Kermit gets slapped; theft of art and jewels; Constantine passes out and falls to the ground while introducing the Muppet Show; a Muppet sticks his head out of a moving train and gets clobbered; prisoners at the gulag are stuck against an icy wall; reference to a "triple threat": a singer, a dancer and a murderer; a Muppet skeleton; guards shoot at Muppets; a threat against Miss Piggy and discussion of "bacon for breakfast"; Constantine points a gun at Kermit; Miss Piggy takes out her frustrations on Constantine
Religion/Morals/Marriage: A joke about making a Bergmanesque movie involving an existential religious crisis; Constantine refers to his "evil plotting"; no one at the gulag believes in the idea of family, but people are instead only out for themselves; Miss Piggy looks forward to having a family with Kermit; a wedding mentions "holy matrimony"
Publication date: March 21, 2014