Faith, Family & Football Front and Center in My All American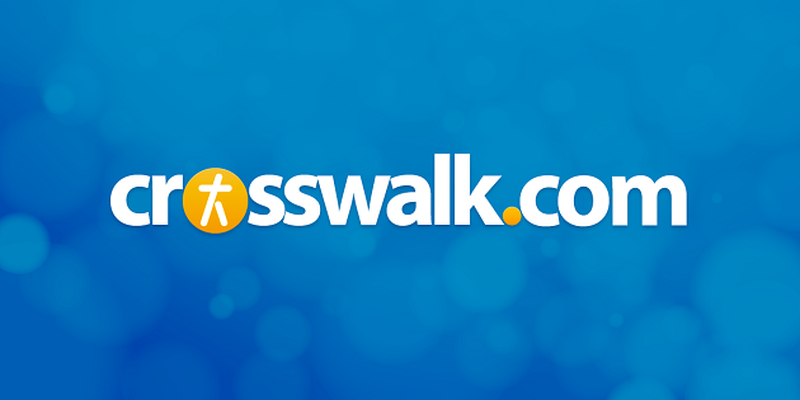 DVD Release Date: February 23, 2016
Theatrical Release Date: November 13, 2015
Rating: PG (for thematic elements, language, and brief partial nudity)
Genre: Sports Drama
Run Time: 118 min
Director: Angelo Pizzo
Cast: Aaron Eckhart, Finn Wittrock, Sarah Bolger, Danny Boaz, Juston Street
A snarky, knee-jerk take on the earnest football tale My All American would be to say that the 1990s called and they want their inspirational sports movie back. As easy as that potshot may be, it's also hard to fully knock such a well-intentioned old-fashioned movie like this one. Sure, it's not just set in the past; it actually feels like it came from there. And yet for as antiquated as the first hour feels, the second still ends up providing a satisfying finish.
My All American is the true-life story of Freddie Steinmark, a young man who would grow to be a legend still honored to this day. In 1967, as an undersized scrappy freshman with the Texas Longhorns college football team, Steinmark beat the odds to rise from the bench and become an integral link in a program transitioning from mediocrity to national title contender. Through it all, Faith, Family, and Football are the three bedrock ideals, if not always in that order.
The plot follows the familiar beats you'd expect: talented kid from a small town has big football dreams, wants to reach them with his high school sweetheart by his side; a dad is living vicariously through his son and pushing him too hard; a gruff head coach proves to be the perfect mentor. And the general underdog story arc is always peppered with a well-timed – and well-articulated – inspirational speech.
Additionally, each character fits an archetype, and key leads are given only slightly more dimension than the supporting characters. The women are most adversely simplified, from the girlfriend (Sarah Bolger, The Spiderwick Chronicles) who sets aside all of her dreams in order to support Freddie (Finn Wittrock, Unbroken), to the mom (Robin Tunney, TV's The Mentalist) whose sole purpose is to worry or cheer when her son faces any challenge.
As Freddie, Wittrock serves the lead role well with his good looks and sincere eagerness, and Aaron Eckhart (The Dark Knight) anchors it all with a grounded (if still comfortably familiar) turn as legendary Texas coach Darrell Royal who, among other things, helped pioneer the Triple Option, an offensive scheme that's still a touchstone formation to this day. Yet for as fine as Eckhart is, what's really missing here are the better, deeper, more complex characters of Gene Hackman, Dennis Hopper and company from the much superior Hoosiers.
As the directorial debut of Angelo Pizzo – the screenwriter behind Hoosiers and Rudy, two of the most beloved sports films of all time (which were also based on true stories) – My All American is cut from the same exact cloth as Pizzo's past scripts. The end result, however, doesn't quite leave the same impact. It's like those movies, just not as good as them.
That's due primarily to Pizzo being a novice director. He knows all the beats to hit, almost too well, but he can't quite make them feel authentic. He stages things in obvious, even corny, ways – although it's at least refreshing to see young teen love played as awkward rather than oversexed. Not quite as refreshing is the passé approach to all of the sports drama, as it involves the expected big plays in big games at big moments, all mawkishly juiced by rousing music.
Every moment is the overplayed, overdramatized, overly nostalgic version of itself. There's no game situation so dire that one substitution can't magically fix. That's not the worst thing in the world, mind you, but it makes My All American feel generic rather than specific, or special. It tries to add some emotional and historical depth with a Vietnam War backdrop, but even that layer plays like a stock retread.
With the exception of one plot development that comes to a head about three-quarters of the way through, we're constantly several steps ahead of where this movie is going. And even when it takes its somewhat unexpected turn, it then plays out according to the poignant form you'd expect. Again, that's not necessarily bad, but we've seen it all before. But to its credit, it's in the climactic payoff that My All American really earns its shameless sentimentality. Sure, to that point, the film is often labored, at times even cheesy, but it really delivers down the final stretch.
My All American is a perfectly agreeable – and even stirring – bit of real-life drama turned into feel-good hokum. It's also a good football movie in general, and a heartrending one for Longhorn fans especially. And as Freddie is forced to confront his greatest challenge off the field, it's done with a sincere expression of faith (through prayer especially) that makes this Hollywood movie feel akin to many contemporary faith-based efforts. My All American isn't a sports film for the ages, but it's still an uplifting – and morally affirming – experience for all ages.
CAUTIONS (may contain spoilers):
Drugs/Alcohol: References to participating in underage drinking, but none is depicted.
Language/Profanity: One S-word. Two A-words. One B-word (the "illegitimately born" one). Five other mild profanities.
Sexual Content/Nudity: Brief rear nudity. Brief, and fairly tame, teen flirting. Some teen kissing. Two girls ogle a shirtless guy.
Violence/Other: On-field football violence.
Publication date: November 12, 2015