Same Greeks, Different Big Fat Wedding, Fewer Laughs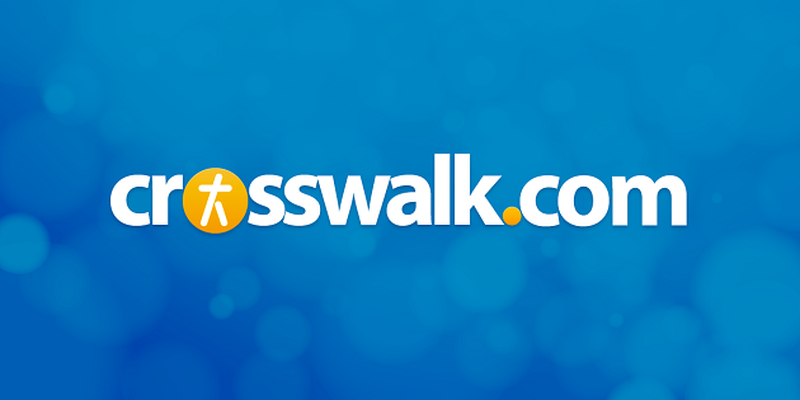 We all loved My Big Fat Greek Wedding for its loud charm and its unique spin on the rom-com. But without much ground to break "17 years later but still living on the same street," the sequel hinges almost entirely on homages to its predecessor. 1.5 out of 5.

Synopsis
Now parents, Toula and Ian Miller (our lovebirds from the first film) are having a rough time balancing the many elements in their lives. Toula's boisterous Greek family is constantly claiming her attention, Ian's job as a high school principal keeps him busy, and most of all, they are struggling to let go of their 17-year-old (and perpetually embarrassed) daughter Paris as she nears the end of high school. To throw another wrench in the mix, family patriarch Gus realizes that, due to a clerical error, he and his wife Maria were never actually legally married. Will Maria finally be able to have the wedding she always wanted? Will Paris stay within arm's length, or will she decide to travel across the country for college? And can Toula (Nia Vardalos) stop fixing her family's problems long enough to give her and Ian (John Corbett) a chance at rediscovering romance?

What Works?
The characters are undeniably adorable, just as in the first film. You didn't know you wanted to watch a montage of Gus (Michael Constantine) learning to work a computer, but only because you didn't realize how cute it would be. As the film wears on, there are some very sweet moments with various family members, Gus especially, that remind us of the importance of family, blood-related or not.

What Doesn't?
Sadly, not much else. Granted, many viewers will be totally satisfied with an hour-and-a-half of references to the first film and few new twists, but My Big Fat Greek Wedding 2 does leave one wishing for some fresh laughs. Elena Kampouris as Paris, one of the only new characters, overacts even compared to the silliness of the other characters, and her subplot doesn't deliver anything unexpected or particularly intriguing. Most of the dialogue feels like amateur community theatre: well meaning, but stilted. And there's only so many "Opa!"s, ridiculous ways Windex can solve problems, and debates on Greek etymology that one can take before she feels a bit tired. This was an unnecessary sequel to a delightful, surprising, original. While it may elicit a few chuckles, it essentially serves as a reminder of how much we enjoyed the first one and brings little else to the table.

Christian Worldview Elements / Spiritual Themes
Especially near the end, the film draws some lovely attention to the beauty and sacredness of marriage. Toula, Ian, Maria, and Gus overcome pride and distraction and learn to see their spouses with fresh eyes of love, joy, and gratitude. Paris also grows to appreciate her brash, annoying family with new perspective, while still asserting her own individuality.

CAUTIONS (may contain spoilers)
MPAA Rating: PG-13 for suggestive elements
Language/Profanity: The male anatomy is referenced in slang a few times, and one character frequently pretends to punch other guys in the groin.
Sexuality/Nudity: Sex and sexuality is referenced frequently, both in "rekindle the romance" and "wedding night" capacities, but no graphic sex or nudity is shown. A married couple is shown romancing in the car, and it's implied they go on to have sex. One character is also revealed to be gay, and the family meets his partner, but there is no overt display of romance between them. Women wear tight-fitting clothes that show some cleavage.
Violence/Frightening/Intense: A few mild accidents, such as one character being struck in the face by a volleyball and one older character getting stuck in a bathtub.
Drugs/Alcohol: One character makes a cheesy joke about marijuana. Some men are shown taking shots before a wedding, and later it becomes clear they have become a bit drunk. People are shown throughout partaking of wine and other alcoholic beverages.

The Bottom Line
RECOMMENDED FOR: Mega-fans of the original who have faithfully been making Windex jokes since 2002.
NOT RECOMMENDED FOR: Anyone hoping for a film with any unique spark or originality. Also not for anyone afraid a lousy sequel might make them resent the jokes and silly moments when they go back and watch the first one again.
My Big Fat Greek Wedding 2, directed by Kirk Jones, opened in theaters March 25, 2016; available for home viewing June 21, 2016. It runs 94 minutes and stars Nia Vardalos, John Corbett, Louis Mandylor, Rita Wilson, Mark Margolis, John Stamos, Gia Carides, Rob Riggle, Michael Constantine, Elena Kampouris, Lainie Kazan and Andrea Martin. Watch the trailer for My Big Fat Greek Wedding 2 here.

Debbie Holloway is a storyteller, creator, critic and advocate having adventures in Brooklyn, New York.
Publication date: March 25, 2016