New Twists Given to Sleuth Remake
Annabelle Robertson

Crosswalk.com Contributing Writer

Updated

Mar 20, 2008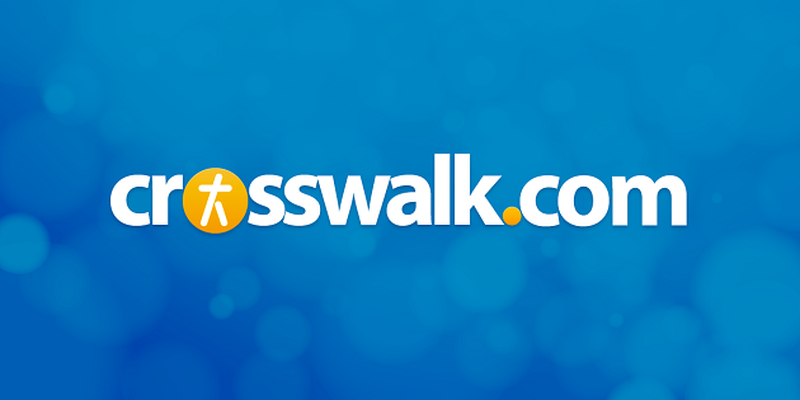 DVD Release Date: March 11, 2008
Theatrical Release Date: October 12, 2007
Rating: R (for strong language)
Genre: Thriller/Drama
Run Time: 89 min.
Director: Kenneth Branagh
Actors: Michael Caine, Jude Law, Harold Pinter
"Oh, what a tangled web we weave," said Shakespeare, "when first we practice to deceive." In this tale of adultery, revenge and murder, nothing could be truer.
Andrew Wyke (Michael Caine), a best-selling English crime novelist, lives in a remote country manor in England, where he's been lamenting the recent departure of his wife. After a series of affairs, she has finally gone to live with her latest lover, a hairdresser/actor named Milo Tindle (Jude Law). Under English law, couples must wait five years for a divorce, unless one spouse sues on grounds of adultery. So because Tindle is in love and wants to marry Wyke's wife, he pays the novelist a visit, in the hopes of persuading him to grant a divorce.
Wyke has other things on his mind. He taunts Tindle throughout their lengthy meeting, mocking him for his background, his speech and his fledgling career. His wife will never marry him, Wyke insists. He can't support her and he certainly can't keep her in the luxurious style to which she is accustomed. But never fear, because Wyke has a plan. Is Tindle interested? Immediately, the meeting becomes a tortuous game of one-upmanship that quickly turns deadly.
This remake of the 1972 classic Sleuth has been given some distinctly new twists by director Kenneth Branagh (Hamlet) and screenwriter Harold Pinter, a playwright and British TV writer. Based on the successful stage production by Anthony Shaffer, it featured Lawrence Olivier as Wyke and Caine as Tindle, in Law's current role.
Caine and Law have another film in common. They each played the title role in Alfie (with Caine in the original, in1966, and Law in the remake, in 2004). Here, they act as though they've been working together for years. Their lines, which betray all the portentousness of stage dialogue, are delivered with rapid-fire precision, and their characters are extremely credible. Though slightly overdone at times, it's a bit like watching a master class in acting. The problem, however, is that neither character is even remotely likable—and that's where this film goes awry.
Wyke is as cold and dispassionate as the home he lives in, which boasts ultra-slick lines, chrome fixtures and the starkest furnishings imaginable. The beds don't have quilts or covers; they're encased in black leather. The fireplace is a snakelike series of tiny gas flames—no firewood or mock logs. And the elevator, which plays a prominent role in the film, is open, with just a few prison-like wires to protect its occupants. Like the film's lighting, it's all dark, dismal and as icy as these scheming men.
We feel no sympathy for Wyke, who comes across not as a man scorned but pure psychotic. The lines that a police inspector throw at him ("Your wife thinks you're capable of murder"), therefore, are merely stating the obvious instead of adding intriguing nuance. Tindle has some initial appeal, but this quickly dissolves into vituperative egocentricity and a strange duplicity that is never explained.
To add to the melee, Branagh and Pinter have also thrown in a bizarre homosexual theme, which is as incongruent with film's original premise as the characters now are. The cinematography, on the other hand, though cold like the rest of the film, nevertheless works well. Scenes viewed through Wyke's security cameras and half-framed close-ups will be of great interest to all film buffs.
Branagh was clearly trying to distinguish this film from its predecessor with this minimalist take. A better way of doing that would have been to move away from the confines of the stage play and add some humanity. A scene with Wyke's wife, for example (who is never shown, except in a brief photo), or a scene outside the house, showing Tindle or Wyke interacting with other characters, would have gone a long way toward creating depth and accessibility. A flashback or two would have done the same thing. Instead, we're treated to a dispassionate discourse, and in the end, we don't care what happens.
Sometimes, clearly, it's best to leave well enough alone.
DVD EXTRAS:
Commentaries with director Kenneth Branagh, Michael Caine and Jude Law
"A Game of Cat and Mouse: Behind the Scenes of Sleuth
Inspector Black: Make-up Secrets Revealed
CAUTIONS:
Drugs/Alcohol: Characters drink alcohol throughout film.
Language/Profanity: Obscenities and profanities, some strong, throughout film.
Sexual Content/Nudity: Sexual references and innuendo throughout film, including crude and/or suggestive slang and an extended scene involving a homosexual theme.
Violence: Characters fight threaten one another with gun and knife, several instances of mortal danger; two scenes in which a character is shot and killed.