Nonstop Flight of Fun, Friendship in Rio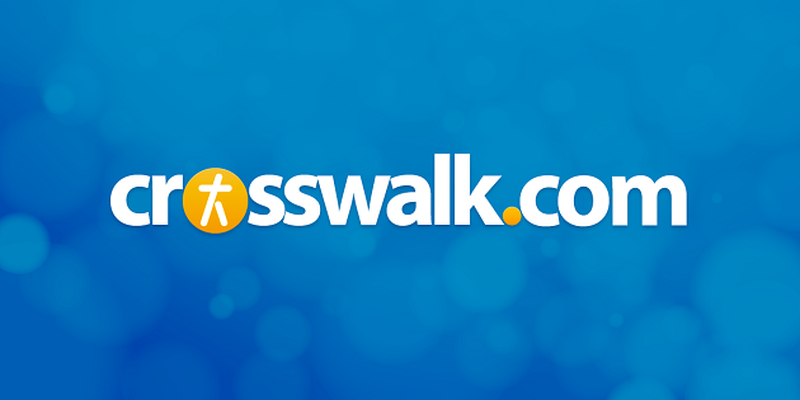 DVD Release Date: August 2, 2011
Theatrical Release Date: April 15, 2011
Rating: G
Genre: Family, Animation
Run Time: 96 min.
Director: Carlos Saldanha
Voices by: Jesse Eisenberg, Wanda Sykes, Jane Lynch, Leslie Mann, Kelly Keaton, Rodrigo Santoro, Tracy Morgan, Jamie Foxx, Will I Am, Anne Hathaway, Jemaine Clement, George Lopez
A movie that's about as A-D-D as its target audience, Rio is certainly one frenetic flight of fancy.
Now while that probably sounds like criticism, it's actually a compliment in this case, given the clever (and yes, fast-paced) storytelling, bouncy Brazilian soundtrack and vibrant swirl of tropical colors that provide that crucial visual "pop."
A wealth of standout vocal talent, especially from the two leads Jesse Eisenberg (The Social Network, Adventureland) and Anne Hathaway (Alice in Wonderland, Love & Other Drugs) definitely helps Rio's cause, too. Instead of merely reading their lines, Eisenberg and Hathaway's wide range of inflections really help with feeling connected with these lovable protagonists, namely the droll but phobia-prone Blu, a domesticated macaw and his much feistier gal pal Jewel.
Long before Blu and Jewel meet and become inseparable, Blu began his life in a far less balmy locale—Minnesota. Exported to the land of 10,000 lakes as an exotic pet because he couldn't fly, a must for life in the wild, Blu is eventually rescued by a charming young girl after falling off the back of a truck.
While the affections of children often wax and wane, however, Linda never stops loving and coddling him. Keeping Blu around even when she's old enough to have her own business, a cute little bookshop in chilly Moose Lake, she buys him the best toys and caters to his every whim, especially hot chocolate cravings—basically an idyllic existence if you're forced to live in the cold.
But when you're a bird of paradise living comfortably in suburbia, apparently, the party can't last forever. When Linda finds out that Blu is the last male of his species and must return to the jungle to, well, keep his kind in existence, it's a devastating development—especially since he can't fly.
Nonetheless, Blu must get home, so Tulio (Rodrigo Santoro), a Brazilian bird doctor with a slightly sadistic streak takes him back to Rio de Janeiro to breed with the last female macaw, Jewel. Of course, a pampered homebody is hardly a free spirit like Jewel's type, so they don't exactly get off to a great start. Well, until, it's a matter of life and death when bird smugglers enter the picture.
Filled with countless madcap action sequences that actually make the most of today's 3-D technology, engaging musical sequences and plenty of offbeat humor, Rio is really an enjoyable thrill-a-minute adventure that should easily keep kids (and their parents) entertained for an hour and a half.
From the makers of Ice Age, Rio is also a lovely tribute to the director Carlos Saldanha's Brazilian hometown. Providing compelling snapshots of the multi-faceted culture with gorgeous attention to detail, Rio is also part travelogue, a surprisingly rare feat for an animated film that's not affiliated with Pixar.

And while the life lessons may not run as deep as some kiddie fare (although there's a high premium placed upon the power of friendship and facing our greatest fears), sometimes there's simply no substitute for fun at the cineplex, and Rio undoubtedly has that in spades.
CAUTIONS:
Drugs/Alcohol: It's implied that Linda and Tulio have wine with dinner. Plus, a cloth with some sort of substance is used to knock a man unconscious.
Language/Profanity: None, although there are a few instances of scatological humor. Linda curses once in "bird language" and then apologizes for doing so.
Sex/Nudity: There's a running joke about male characters with girlish tendencies cross-dressing in tight tank tops and shorts. A bulldog jokes about getting its "freak on." The suggestive Sir Mix-A-Lot song is transformed from "baby got back" to "baby got beak." Mood music (courtesy of Lionel Richie—something only the adults will probably laugh at) is played so Blu and Jewel will be inspired to "continue the species."
Violence: Nigel makes life downright terrorizing for other animals by grabbing their throats with his self-proclaimed ninja talons and threatening to eat the birds or worse yet, having them thrown on a rotisserie. Jewel beats up Blu and bites other birds (she's undomesticated). There's also violence that's more of the comic relief nature with animals running into things and falling down.

Christa Banister is a full-time freelancer writer, specializing in music, movies and books-related reviews and interviews and is the author of two novels, Around the World in 80 Dates and Blessed Are the Meddlers. Based in Dallas, Texas, she also weighs in on various aspects of pop culture on her personal blog.
For more information, including her upcoming book signings and sample chapters of her novels, check out her Website.