Nostalgic Flipped Plods through Tale of First Love
Christa Banister

Crosswalk.com Contributing Writer

Updated

Sep 03, 2010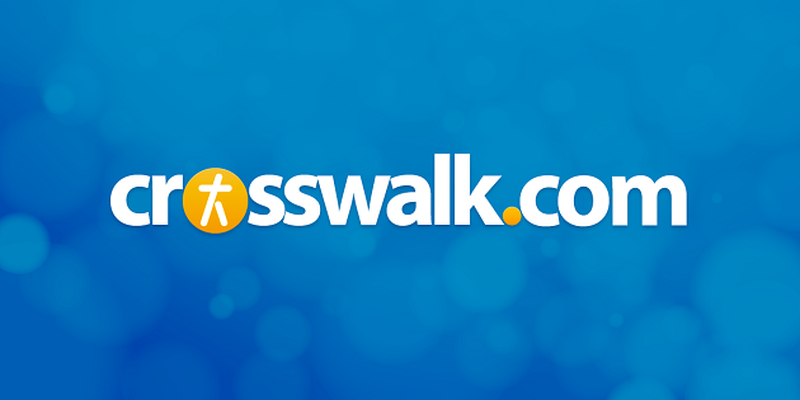 Release Date: August 27, 2010 (wider)
Rating: PG (for language and some thematic material)
Genre: Teen, Family, Adaptation
Run Time: 90 min.
Director: Rob Reiner
Actors: Madeline Carroll, Callan McAuliffe, Rebecca De Mornay, Anthony Edwards, John Mahoney, Penelope Ann Miller, Aidan Quinn, Kevin Weisman

After a couple of less-than-stellar romantic comedies (namely Rumor Has It and Alex and Emma) and the oh-so-schmaltzy The Bucket List back in 2007, director Rob Reiner is wisely returning to his more youthful roots with Flipped.

Like 1986's Stand By Me, which is still regarded as one of Reiner's best films, Flipped is another coming-of-age tale that explores the ups and downs of being a gawky adolescent. However, this time around, the story takes place in the pre-Beatles era, which lends a sweet, decidedly old-fashioned feel to the proceedings.

Unfortunately, the whole nostalgic aesthetic doesn't redeem what's ultimately a dull effort. Adapted from a young adult book written by Wendelin Van Draanen, the film's talky voice-overs (think The Wonder Years) ripped straight from the novel's pages don't exactly translate that well to the big screen. Plus, from a storytelling standpoint, there's just not that much at stake in the he-loves-me, he-loves-me-not story of Bryce (Callan McAuliffe) and Juli (Madeline Carroll), even though we're hearing the story from both of their points of view.

Even worse is that many of these lackluster scenes are repeated (so we get the other character's perspective), and it doesn't offer any further illumination—even humor, which is in anemically short supply.

Thanks to those dreamy eyes she simply can't get enough of (a little detail that's repeated several times over the course of an hour and a half), an adorably precocious first grader named Juli takes an instant liking to Bryce when he moves in the house across the street. Possessing far more spark and self-assurance than wimpy ol' Bryce probably has in his pinky, she makes no secret of her devotion, and he's appropriately annoyed.

Well, until he gets over his "girls are icky" phase, naturally.

Now in their junior high years, Juli is still as charming and high-spirited as ever. In fact, when she discovers that her favorite sycamore tree is being cut down because it's a major eyesore, she climbs to its highest branches and threatens to remain there until they call the whole thing off. Stubborn and fiercely determined, she firmly holds her ground until her dad (Aidan Quinn) eventually talks her down.

Nonetheless, her stalwart devotion to her principles lands her a front-page story in the local newspaper, something Bryce's normally reclusive grandpa (John Mahoney) immediately notices. While he's never taken much interest in his own family, Bryce's grandpa enjoys doing yard work with Juli because she reminds him a little of his dearly departed wife.

And the more he gets to know Juli, the more he encourages Bryce to take more of an interest in her, too. Funnily enough, he's doing plenty of that on his own, just as Juli is beginning to discover that dreamy-eyed Bryce may not be worth her time (hence the movie's title, Flipped).

When not showing the changing dynamic between Bryce and Juli, the screenwriters try adding a bit of texture to this standard-issue account of puppy love. But whether it's addressing the stereotypes that Bryce's well-to-do family has about Juli's artistic-but-poor brood or debating who's responsible for the care of the mentally challenged, these "lessons" are tackled in such an obvious manner that they have little—if any—impact.

It's unfortunate that Flipped isn't actually worth flipping for. After all, at the end of a long summer when there's been nothing more than mindless popcorn flicks at a theater near you, you can't help but want to root for a seemingly charming little movie. But when the end product is little more than a plodding slice of nostalgia, you simply want something more spectacular.

CAUTIONS:
Drugs/Alcohol: Wine is served with dinner.

Language/Profanity: God's name is misused on a couple of occasions, plus some mild profanity (a--, dam-, he--, jacksh-t).

Sex/Nudity:

Innocent declarations of puppy love. And in a brief scene that will probably go over most younger children's heads, Bryce's older sister implies that he might be looking at pornography while at his desk in his room; she also alludes to his possible

masturbation

while doing so.

Violence: None, but there is a scene where a mentally challenged man has a bit of a breakdown.


Christa Banister is a full-time freelancer writer, specializing in music, movies and books-related reviews and interviews and is the author of two novels, Around the World in 80 Dates and Blessed Are the Meddlers. Based in Dallas, Texas, she also weighs in on various aspects of pop culture on her personal blog.
For more information, including her upcoming book signings and sample chapters of her novels, check out her Website.