"Notes" a Reminder of Our Vulnerability to Sin
Annabelle Robertson

Entertainment Critic

Updated

Apr 19, 2007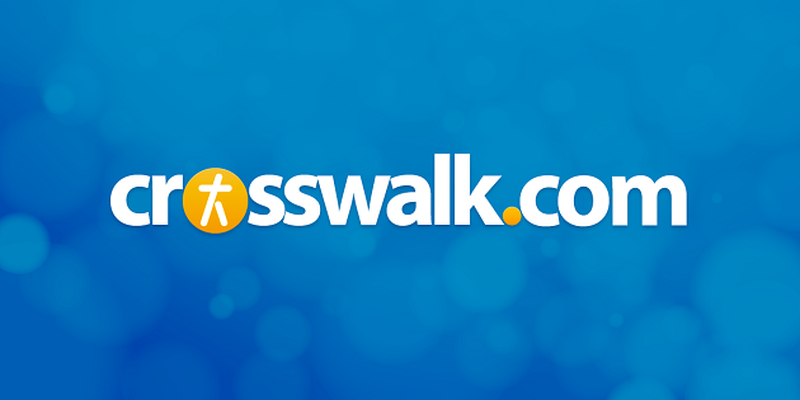 DVD Release Date: April 17, 2007
Theatrical Release Date: December 27, 2006 (limited)
Rating: R (for language and some aberrant sexual behavior)
Genre: Drama
Run Time: 98 min.
Director: Richard Eyre
Actors: Cate Blanchett, Judi Dench, Bill Nighy, Andrew Simpson, Phil Davis, Juno Temple, Max Lewis
"We are bound by the secrets we share," writes one of the characters in this drama, which has more than a few echoes of the scandal between Mary Kay Letourneau and her student lover. It may be sordid, but this sort of outrage does happen. The only question is, do you want to watch? Actually, you might be surprised at the answer.
Dame Judi Dench plays Barbara Covett, a cranky fixture at a London public school who becomes entranced by Sheba Hart (Cate Blanchett), the beautiful new art teacher. Married to an older professor (Bill Nighy), Sheba is the mother of a surly teenage daughter (Juno Temple) and a boy with Down's Syndrome (Max Lewis). Fortunately, she's inherited enough money – along with a beautiful home – to live without teaching. But Sheba is searching for meaning, and opens up to Barbara, who journals obsessively about her, revealing more than a friendly interest in this exotic colleague.
After Barbara catches Sheba in a compromising situation with Stephen, a fifteen-year-old, working class student (Andrew Simpson), she is furious, but insists Sheba tell her everything. "I hadn't been pursued like this in years," Sheba confesses. "I knew it was wrong and immoral and completely ridiculous, but I just allowed it to happen. … It was easy – like having another drink, when you know you shouldn't."
Barbara quickly realizes that she can use this secret to her advantage. Information, after all, is power – and the lonely Barbara needs all the leverage she can get to grow closer to Sheba. As the older woman's manipulations mount, however – and her fantasies about Sheba appear to creep closer and closer -- the precarious balance of all their lives is about to be shattered.
Adapted from the 2003 novel "What Was She Thinking?" by Zoë Heller, "Notes on a Scandal" is about loneliness and how, unchecked, it can easily transforms into fixation and even obsession. The script was written by Patrick Marber, who also penned the twisted yet critically acclaimed "Closer" (which starred Julia Roberts, Jude Law and Clive Owens). Like "Closer," "Notes on a Scandal" is also based upon a disturbing image of humanity and sexuality and is meant to titillate, even as it prompts us to shake our heads in disgust. Likewise, it strips back the layers of the class system in England, showing us what happens when social norms are contravened.
Unlike "Closer," however, this plot is pure art imitating life. So, while "Notes on a Scandal" may shock, it's extremely realistic – especially given recent headlines. It takes us into the life and mind of a 30-something woman who becomes enamored with a child, which few are able to comprehend. In Blanchett's "Sheba" (which happens to be short for "Bathsheba"), we see parallels of the Biblical scandal, albeit in reverse. Like David, this Sheba is consumed with lust. She also has power, influence and money – and she uses it to fulfill her sexual longings. Tragically, just as David's adultery led to destruction, so will Sheba's.
Director Richard Eyre has done an excellent job with this film, which has layers of subtlety that far surpass his lighter "Iris." Although we understand that Barbara is malevolent, Sheba does not. Yet we don't grow impatient with her naïveté. Her revelation comes at exactly the right time, with pitch-perfect pacing that is maintained throughout the film, along with excellent performances all around.
Of course, this is why Blanchett received an Oscar nomination for Best Actress, just as Dench did for Best Supporting Actress (neither won). We identify with their pain. And we pity them – even as we revile their behavior. We wouldn't make the same mistakes, but we see why they (particular Sheba, aka Letourneau) did. In particular, Dench injects Barbara, the film's protagonist, with the perfect dose of sympathy. She's obsessive, manipulative and incredibly cruel – but just a hair shy of evil. So, amazingly, we don't hate either woman.
The message here is subtle, but important. On the surface, it delves beneath the headline hype, giving us a glimpse into the motives of those who defy the law with minors (and tragically, there have been many). But beyond that, "Notes on a Scandal" also serves as a parable about the prevalence of sin. Appearances can and are misleading, it seems to say – and those who appear as "sheep" can easily be "wolves." So beware, and guard your hearts.
Not only that, but this film also reminds us how vulnerable we all are to sin – even the most egregious kind. We may think we're impervious, but we shouldn't allow ourselves to be so naïve. No one is above reproach. "There, but for the grace of God, go I," it seems to say, with more than a measure of truth.
AUDIENCE: Adults
DVD EXTRAS:
Director's commentary
Interviews with Cate Blanchett and Bill Nighy
Theatrical trailers
"Behind the Scenes" featurette
"A Tale of Two Obsessions" featurette
CAUTIONS:
Drugs/Alcohol: Smoking and drinking throughout film
Language/Profanity: Several obscenities and profanities, some strong, as well as obscene slang and allusions.
Sexual Content/Nudity: Several sexual scenes without nudity and cloaked in shadows; woman takes bath but no nudity is visible; several discussions about sexual situations, including veiled allusions to lesbianism.
Violence: Tabloid reporters jostle and push, angling for photos.