Nothing Family-Friendly in Friends with Kids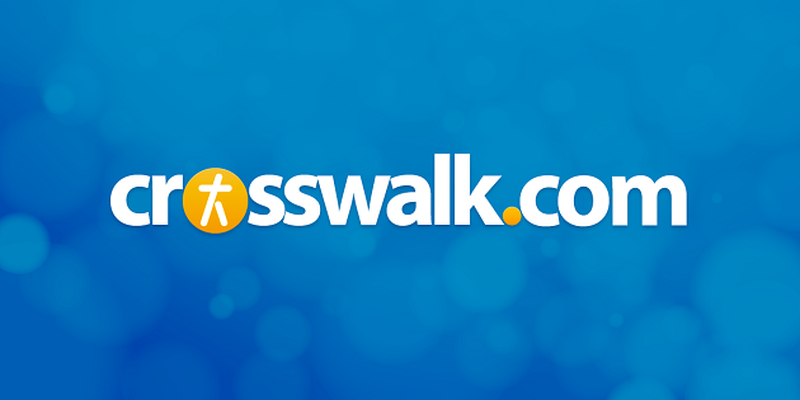 Release Date: March 9, 2012 (limited)
Rating: R (for sexual content and language)
Genre: Comedy, Romance, Drama
Run Time: 107 min.
Director: Jennifer Westfeldt
Actors: Adam Scott, Jennifer Westfeldt, Jon Hamm, Kristen Wiig, Maya Rudolph, Chris O'Dowd, Megan Fox, Edward Burns, Lee Bryant, Kelly Bishop, Cotter Smith
Ripping a page from the modern rom-com's increasingly popular playbook, Friends with Kids is really just Friends with Benefits or No Strings Attached with protagonists about a decade farther along in the journey. Or for anyone who dodged a bullet and didn't suffer through those, imagine if an infinitely less charming equivalent of Harry and Sally decided to have a baby together but continued to see other people.

Yes, that's precisely what happens in Friends with Kids, the directorial debut from Jennifer Westfeldt, who's best known for writing and starring in 2001's Indie breakout Kissing Jessica Stein. Featuring Westfeldt, TV's Parks and Recreation star Adam Scott and practically the entire cast of Bridesmaids, including her longtime love in real life, Jon Hamm (TV's Mad Men), what starts off as a sharp, quasi-realistic depiction of what happens to a group of friends once kids enter the picture seriously goes downhill in a hurry. It's as if the beginning was Westfeldt's work, and the rest was stale leftovers from Judd Apatow's cutting room floor.

Trouble is, while one would naturally expect the conclusions about love and commitment to be a bit more, well, sophisticated considering everyone here is pushing 40 (or is already there), it's just plain difficult to relate to the majority of these characters. Not only do these city dwellers lead the posh, semi-charmed lives that are rarely enjoyed by anyone aside from Rockefellers, celebrities and fictional sitcom characters, but it's probably fair to say that most people's entire existence doesn't solely revolve around sex either.

But like much R-rated fare gracing our theaters these days, sex—and the dogged pursuit of it—is practically another character in Friends with Kids. While Julie (Westfeldt) and Jason's (Scott) friends Leslie (Maya Rudolph, TV's Up All Night) and Alex (Chris O'Dowd, Gulliver's Travels) struggle to keep passion alive in the face of a constantly messy house, challenging careers and lots of needy little people around ring true, the same can't be said for the rest of the cast.

In what's a total waste of comedic talent, Hamm and Kristen Wiig play Ben and Missy, a couple known for their voracious sexual appetites and not much else, thanks to an anemic level of character development. Barely uttering more than 15 words collectively, we eventually discover in a surprise rant during a couples vacay that Ben hates married life with a kid because he and Missy don't have sex in public bathrooms anymore. There's also no time for picking up the random hooker for a three-way. Now finding a friend in nothing but copious amounts of scotch, the couple looks utterly miserable, but when sex was basically their only connection point, it's hard feeling bad for them. Even Jason and Julie's own decision to skip the drama that comes with marriage and skip right to the shared custody divorce phase by having a baby together is a real head-scratcher.

Truth be told, there's just nothing about these two characters that even remotely suggests a desire for—or a lifestyle compatible with—raising a child. While there's a couple of passing references to Julie's ticking clock, what's in it for Jason, the story's resident lothario? After all, there's nothing that says "I'm ready to be a father" like sleeping with woman after woman only to dump them a few hours later.

More than anything, Julie and Jason seem far more interested in proving a wacky social experiment than actually being co-parents. In fact, one can't help feeling sorry for the angelic little boy, Joe, who's the result of all the friends-with-benefits madness. Serving as nothing more than a prop in the story and a bona fide chick magnet for Jason, we don't really see Julie or Jason grow from the parenting experience. Rather, they just step back in to their old lives, save for a few minor hiccups like having to change dirty diapers, before the story eventually gives way to tired romantic comedy clichés.
If Westfeldt was just planning to go the whole crowd-pleasing route, why not skip the attempts at realism and fully indulge the fantasy side of the genre? It's sure a lot less painful to watch and there's typically not a child involved.

CAUTIONS:
Drugs/Alcohol: Social drinking and drunkenness depicted. Bottles of breast milk are labeled with details of what alcohol was consumed when the milk was pumped.
Language/Profanity: Expletives, particularly the "f" word, are used throughout, plus there are a few instances where God's name is taken in vain.
Sex/Nudity: Repeated—and often crude—discussion of sexual acts, preferences and the male and female anatomy. Jason's fondness for busty women is mentioned throughout—and not as politely as I just said it. Jason and Julie decide to have a baby together without what they perceive as the entrapment of marriage, and we see them in bed discussing how they're able to do the deed when they're not exactly physically attracted to each other. They eventually decide to watch porn, and we briefly see the camera zoom in on two women performing oral sex on a man. Frank discussion of a woman's post childbirth body and the effects on her future sex life. Julie asks for Jason's opinion on her naked body before she starts dating again (no nudity shown). Jason views women as disposable pleasures, and we see him wake up next to—or in bed—with several of them. Jason and Ben get in a fight where Ben verbally humiliates his wife Missy. Ben's chief complaint is that he and Missy don't have sex in a restaurant's bathroom anymore—or pick up a stripper for a three-way, now that they're married with a kid.
Violence: Only of a comedic variety.
Religion: Jason keeps on a copy of Richard Dawkins' The God Delusion on his bedside table and praises people who aren't "religious."

Christa Banister is a full-time freelancer writer, specializing in music, movies and books-related reviews and interviews and is the author of two novels, Around the World in 80 Dates and Blessed Are the Meddlers. Based in Dallas, Texas, she also weighs in on various aspects of pop culture on her personal blog. For more information, including her upcoming book signings and sample chapters of her novels, check out her Website.