Nothing That New in Midnight in Paris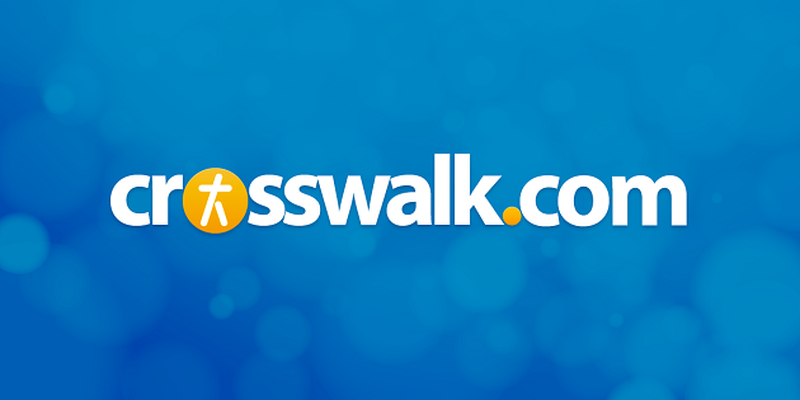 DVD Release Date: December 20, 2011
Theatrical Release Date: May 20, 2011 (limited); June 10, 2011 (wide)
Rating: PG-13 (for some sexual references, language, and smoking)
Genre: Comedy, Romance
Run Time: 100 min.
Director: Woody Allen
Cast: Owen Wilson, Marion Cotillard, Rachel McAdams, Michael Sheen, Kathy Bates, Adrien Brody, Nina Arianda, Kurt Fuller, Mimi Kennedy
Woody Allen's latest is a playfully absurd fantasy that isn't quite as philosophical as the high-concept plot suggests it could be—coming from the introspective Allen, especially—but to simply be enchanting and delightful isn't all bad either.
Midnight in Paris is a cute little fable that explores the misplaced romanticism of nostalgia, how we imagine a bygone era to be better than our own, and as such we miss the joys of the time we live in. The same could be said of Allen's film canon, and while his latest certainly makes us more wistful for his classics, this is certainly one to enjoy and not burden unfairly by comparison.
Before establishing a narrative, the film opens with an extended travelogue of Paris (lusciously captured by cinematographer Darius Khondji, Chéri), taking us through the course of a day—morning, noon and night—in the world's most romantic city. This leisurely montage is about more than just establishing location (one shot of the Eiffel Tower would do that); it creates a sense of place, and effectively so. By the end of it you want to go there, and are at least happy to be so even if vicariously through cinematic proxy.
Vacationing in Paris is Gil, a rich Hollywood screenwriter who's angst-ridden about selling out and is looking to re-establish his literary bona fides by writing an important novel. He's there with his fiancé Inez (Rachel McAdams, Morning Glory), a beautiful blonde of Republican pedigree who's clearly marrying him for his success rather than his art. Her parents are in tow (daddy's there on business, natch) and Gil's tormented pursuit for artistic integrity is clearly at odds with their materialistic elitism (Allen has fun depicting these would-be in-laws with boorish pretension).
On their initial sightseeing excursion, the group runs into old acquaintances Paul and Carol who are on a tourist jaunt of their own. Paul (Michael Sheen, TRON: Legacy) is a cultured know-it-all who charms the women as much as he annoys Gil. He acts as guide through the city, snobbishly relaying historical minutia about every building, sculpture and painting, even challenging local experts when they correct him.
It's enough to make Gil withdraw in frustration, roaming the Parisian streets on his own. Eventually at the stroke of midnight, a car straight out of the 1920s pulls up along side Gil, its raucous passengers inviting him to join them, and he does. When they arrive at the party of their destination, Gil realizes he hasn't merely crossed the city but has literally traveled back in time.
From the party to subsequent pubs and apartments, he's surrounded by all the artistic greats who flocked to Paris (and have inspired Gil) at the beginning of the twentieth century: F. Scott Fitzgerald, his emotional wife Zelda, Ernest Hemingway, Cole Porter, Picasso, and Gertrude Stein (just to name a few).
They are all just as he imagined: larger than life, engaged in conversations dedicated strictly to important artistic thought and passion rather than shallow chit-chat. These visits to the past only last a few hours, with Gil back in his own time by morning, provoked to write while also confronted by the increasing disconnect with his present.
Of course Gil's experience is not authentic but rose-colored, and Allen's broad portrayal of these icons is intentional. They aren't real; they're romanticized caricatures. Yet while Gil has idealized them all as being at the heart of an artistic Golden Age, they only feel the frustration and toil of their time, each romanticizing past eras of their own choosing. Slowly and with reluctance, Gil begins to see the folly of his thinking, especially as Adriana—an artistic muse who Gil falls for—dreams of living in the 1800s.
Owen Wilson (Hall Pass) anchors things well as a West Coast incarnation of the Woody persona, lovably anguished with a lazy smile and laugh rather than a worried brow, and mildly-rather-than-manically neurotic. The rest of the cast does well with deliberately one-dimensional roles, serving as foils for both Gil's misplaced idolatry and frustrations.
As Adriana, Mario Cotillard (Inception) stands out in this impressive ensemble not only with her beauty but, more so, her bittersweet aura of longing. And Michael Sheen nearly steals the opening act as the passive-aggressive Paul; he's hilarious.
All of this flows with wit and charm, albeit on a very surface and predictable level. Allen's statement isn't anything new here, i.e. that it's easy to forget the hardships of the eras we lionize, and thus it's futile to bemoan our own time but, rather, we should embrace it. Now is your Golden Age (whether you like it or not), so live in it rather than lament it.
Given Allen's light touch with the material, this plays as a comedy of manners layered with melancholic romance. Despite the conceptual ambition (including a metaphysical influence between the time periods) and litany of icons, his writing and direction purposefully (or lazily) avoids deeper thematic insight and thoughtfulness, leaving this to be nothing much more than a fluffy confection.
With the exception of Vicky Cristina Barcelona, Woody Allen's late '90s-to-present filmography has been slight, and even thematically ambitious efforts such as Match Point wallow in Allen's defeated hopelessness without really offering any deeper revelations into the human condition. For a man now in his late 70s, his annual efforts seem to come more from habit than inspiration. Yes, Allen's a cinematic icon and deservedly so. Still, his ongoing prolific output has been a pale imitation of his former self for well over a decade now.
In that context, Midnight in Paris is about as good as we can hope for from Woody at this point. Backhanded compliment though it may be, it's still a sincere one.
CAUTIONS:
Drugs/Alcohol Content: Smoking and drinking occurs casually. Occasional drunkenness, like at parties.
Language/Profanity: An occasional "hell" or d-word. Vain use of the name "Christ".
Sexual Content/Nudity: Some flirting, kissing, but nothing heavy or explicit. An engaged man pursues another woman. A woman admits to infidelity.
Violence: None.