Eric Liddell Biopic On Wings of Eagles Can't Decide Whether to Run Track or Take to the Air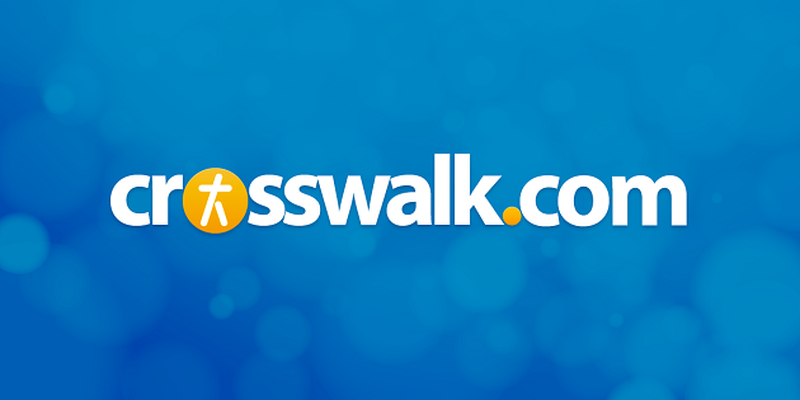 Did you ever hope for a sequel to Chariots of Fire? Want to know what happened to "The Flying Scotsman" Eric Liddell after his 1924 Olympic triumphs on and off the track? Be careful what you wish for - not all stories have happy endings or are told as artfully as Chariots, though Liddell certainly exemplifies the maxim that it's not the years in a life, but the life and legacy in the years. 2.5 out of 5.
 
Synopsis
Eric Liddell (Joseph Fiennes) may have won gold for the United Kingdom and possessed a lilting Highland brogue, but he was born in China and lived more than half his life there evangelizing and teaching. On Wings of Eagles is everything you ever wanted to know (and some you didn't) about what happened to Liddell - who famously refused to run an Olympic race on a Sunday to honor God - after the 1924 Olympics when he returned to China, the home of his heart. But Eric's beloved homeland is about to be occupied by Imperial Japan.
 
What Works?
First and foremost, Fiennes is just as dependable here as he was in Risen, my favorite faith-based film of 2016. And for the most part his castmates keep up with him. Fiennes found just enough similarity (manner of speaking, running gait) to the iconic Liddell immortalized by the late Ian Charleson in Chariots of Fire to make this portrayal instantly believable.
The Weihsien Internment Camp, where Liddell and other white Europeans and Americans living in China are held, is well-conceived in ways similar to how ghettos or concentration camps in other World War II films are - with a strong sense of both difficulty and community for the prisoners. Ironically called "The Courtyard of the Happy Way" by the Japanese, the monicker also works, of course, to suggest the Christian hope that Liddell will bring to his fellow inmates.
 
What Doesn't?
Production on On Wings of Eagles began in 2015 and the film was originally titled The Last Race. The fact it's only now making its way to theaters under a different name may tell you something.
Our narrator for this story is Xu Niu (Shawn Dou), a Chinese man who used to drive for the Liddell family before the war. Xu is the film's most dynamic character and we're supposed to understand that Liddell's legacy is passed on through him. Thing is, I'm not sure, based on what we learn here, that Xu ever completely "got" what Liddell was all about.
Narratively, On Wings of Eagles plays like an interconnected series of vignettes. Something is missing in the cohesion of the plot, maybe because there's also a culture clash here. Unless one is already familiar with Chinese and Japanese culture of the 1930s and 40s, and the place of English citizens within it, there will likely be a sense of disconnect. I'll readily admit to my own education about World War II, even as it involves Japan, being exclusively Western. Which is why I enjoyed what I learned in this film, even as it distracted from the story while I tried to catch up via contextual clues.
It's not playing fair to say that events from this true story "didn't work" for me, but... I still didn't love that Eric [SPOILER ALERT: Highlight text to read] sent his wife and daughters to Canada while he remained in China, never to see them again. Maybe I resent him for doing something for the Lord which I couldn't?
 
Christian Worldview Elements / Spiritual Themes
Unflinching hope and fearlessness under fire. Eric Liddell was all about these things. He had no compunction about speaking to an invading commander about having no right to interrupt a wedding in a church. Or quoting Scripture in the face of injustice, gently and respectfully. Or going without the good food offered to him (so he could be healthy enough to race his captor) so that other captives could eat. What will stick with me long after seeing this film is the way Liddell confidently stood on God's side at all times. Regardless of circumstances, he lived a no-matter-what faith that sought the betterment of others before himself.
That said, for a movie about a missionary there's precious little preaching of the gospel. In some ways this is a good thing, since film is an entirely different form of communication from a sermon. And certainly there are many prayers - including for one's enemies - and even a Bible verse or two. But this movie wants to sum up Liddell's legacy in the Major Life Lesson he passed on to Xu Niu. Which is? "How to Become a Worthy Person." Christian audiences may wonder how a works-based philosophy of man's goodness ended up being the final chapter of a devout evangelist. "Eric Liddell's unwavering faith in the essential goodness of mankind had cracked the corners of my earthly soul," concludes Xu Niu. But somehow, I doubt Eric Liddell's "unwavering faith" was in secular humanism.
RELATED: Will New Movie about Eric Liddell Ignore His Christian Faith?
 
CAUTIONS (may contain spoilers)
MPAA Rating: PG-13 for some violent images
Language/Profanity: None.
Sexuality/Nudity: A conjugal visit of sorts is arranged for a husband and wife who are separated within the prison; some kissing; male shirtlessness.
Violence/Frightening/Intense: A bomb is dropped from an airplane directly onto a child; beatings and torture of war prisoners; prisoners placed into pits as punishment; vomit-inducing vats of human waste are shown because they'll actually play a part in the plot; a person dies on the electrified fence and is left hanging there for a week; one character dies of a lung infection; another character dies of a brain tumor, often bleeding from his nose.
Drugs/Alcohol: Medicinal drugs are bartered for and utilized.
 
The Bottom Line
RECOMMENDED FOR: Anyone for whom Eric Liddell is a hero of the Christian faith. Additionally, if you haven't had the patience for the masterpiece that is Martin Scorcese's 2016 film Silence, On Wings of Eagles is in some ways like that movie's much younger, far less challenging cousin (captive Christian stands strong in the face of a Japanese worldview where the Emperor is god).
NOT RECOMMENDED FOR: I can't think of an audience or group I would discourage from seeing this film. More to the point, I'd merely suggest that expectations be tempered in the storytelling and inspiration departments. And if you haven't seen Chariots of Fire, definitely see that first.
On Wings of Eagles, directed by Stephen Shin, opens in limited theaters November 3, 2017; available for home viewing December 5, 2017. It runs 96 minutes and stars Joseph Fiennes, Shawn Dou, Elizabeth Arends, Richard Sanderson, Jesse Kove and Augusta Xu-Holland. Watch the trailer for On Wings of Eagles here.
 
Shawn McEvoy is the Managing Editor for Crosswalk.com and the co-host of ChristianMovieReviews.com & CrosswalkMovies.com's Video Movie Reviews.
Publication date: November 2, 2017
Image courtesy: ©Archstone