Only Good, Clean Fun in High School Musical 3
Christian Hamaker

Crosswalk.com Contributing Writer

Updated

Feb 23, 2009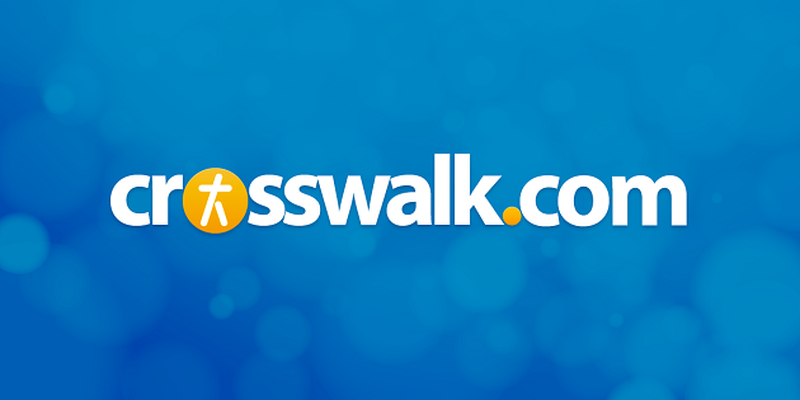 DVD Release Date: February 17, 2009
Theatrical Release Date: October 24, 2008
Rating: G
Genre: Musical
Run Time: 112 min.
Director: Kenny Ortega
Actors: Zac Efron, Vanessa Hudgens, Ashley Tisdale, Lucas Grabeel, Corbin Bleu, Monique Coleman, Jemma McKenzie-Brown, Matt Prokop, Olesya Rulin
Do you long for more movies where young characters say, "Oh my gosh!" or react to bad news with, "That's lousy, man," rather than resorting to the more "colorful" language society constantly tells us is de rigueur among the younger set?
If so, I've got a movie for you. Disney's High School Musical franchise graduates from cable TV, where it set ratings records with two previous movies, to the big screen for its third installment, and the result is an infectious, inoffensive family film that will satisfy younger viewers and won't alienate their parents.
Those who are unfamiliar with the earlier editions but are dragged to the new film by their children need not fear: High School Musical 3: Senior Year works just fine as an introduction to the franchise, and those who go into it bracing themselves for yet another coarse film aimed at the "tweener" set will be very pleasantly surprised. The movie is refreshingly clean and free of the angst and weighty themes that Hollywood pushes on younger viewers before they're ready. Instead, it delivers a very pleasant story set to several catchy pop songs, quickly drawing in viewers and sending them out of the theater happy. In short, High School Musical 3 is a lot of fun—good, clean fun.
The story is set, as any 12-year-old American girl can tell you, at East High in New Mexico. It's senior year for popular couple Troy Bolton (Zac Efron) and Gabriella Montez (Vanessa Hudgens), whose college prospects appear to be taking them in different directions. Weighed down by thoughts of imminent separation from each other and from other friends, the group responds to a proposed idea to stage one last high school musical before the friends go their separate ways.
Initially reluctant to participate in the musical, Troy comes around. Although preoccupied with the changes looming in his life, he's a giving soul—a basketball star who passes the ball to a benchwarmer rather than take the winning shot himself. He and Gabriella play the lead roles, while Kelsi (Olesya Rulin) composes the songs. The cast also includes the conniving brother-sister team Sharpay and Ryan Evans (Ashley Tisdale and Lucas Grabeel), who scheme to steal the spotlight from Troy and Gabriella. Adding to the character mix are Jimmie "The Rocket" Zara (Matt Prokop) and Sharpay's personal assistant, Tiara Gold (Jemma McKenzie-Brown), whose motives in helping Sharpay are not as pristine as they first appear to be. Friends Chad Danforth (Corbin Bleu) and Taylor McKessie (Monique Coleman) round out the principal characters. Further complicating the seniors' future—in a good way—is a promised visit from representatives at Juilliard, who will offer a scholarship to the best performer during the musical.
As with most musicals, the plot takes a back seat to the singing and dancing, which are the main attraction. The early songs are infectious and fun, as are the later songs, which bring the movie to its rousing conclusion. In between, the songs are a bit hit and miss, but the goodwill engendered in the opening minutes sustains the film through a few lulls, which will be quickly forgotten after the story's satisfying resolution.
The choreography and singing of the songs in High School Musical 3 are more reminiscent of contemporary music videos than they are of classic MGM musicals, but considering the target audience, that's to be expected. Let the movie's wholesome presentation of its content serve as a lesson to the purveyors of the raunchy, degrading performances that characterize so much of pop culture: There's an eager audience for clean entertainment, and the family-friendly crowd no longer has to look for it among low-budget, direct-to-video titles. It's right there at the local multiplex—if , that is, a sufficient audience turns out to see this film. Hollywood is obsessed with box-office numbers. Successful movies breed imitation. This weekend, consider which type of movie you'd like to see more of, then go and support the film of your choice. High School Musical 3 is a good place to start.



Questions? Concerns? Contact the writer at crosswalkchristian@earthlink.net.
CAUTIONS:
Language/Profanity: No taking of the Lord's name in vain; no foul language, except an athlete's boast to "kick some butt."
Drugs/Alcohol: None.
Sex/Nudity: Just a few longing looks between Troy and Gabrielle, and an occasional mini-skirt.
Dancing: High schoolers dance at a party (but not erotically); several musical numbers feature elaborate choreography.
Violence/Disturbing Imagery: None.