Only the Brave Fights Incredible Flames, Fans Others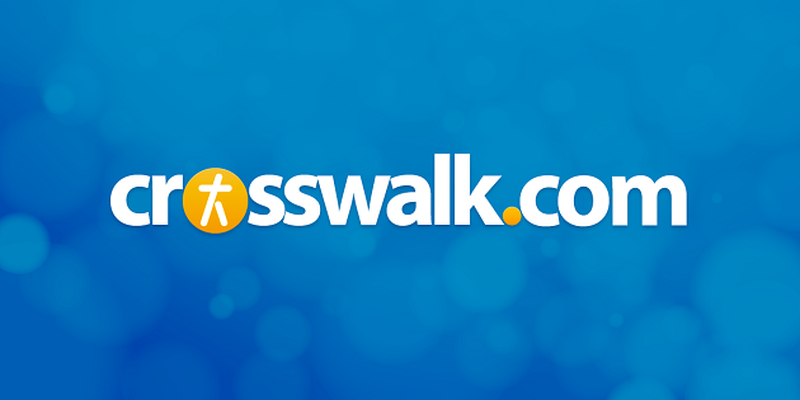 Harrowing but aspirational, Only the Brave shows men and women not only at their bravest but at their best. As a group of firefighters struggles with the forces of nature and the callings of family life, they find a shared purpose in protecting others, leading to a finale that won't soon be forgotten by anyone who experiences it. 4 out of 5.
 
Synopsis
A group of municipal firefighters pursues training as Hotshots—an elite force that can take the lead in engaging fires directly. Led by Eric Marsh (Josh Brolin) and including ne'er-do-well father-to-be Brendan McDonough (Miles Teller), the Hotshots contain the flames and extinguish the blazes. But family pressures from Marsh's wife (Jennifer Connelly) and the woman (Natalie Hall) with whom McDonough has fathered a child force the men to consider what their futures hold—and whether more time doing the life-endangering work of the Hotshots will be part of it.
 
What Works?
Beyond the hope for all the firefighters to conquer the blazes they regularly battle, Only the Brave offers a redemptive storyline for the unmotivated, directionless McDonough, who's looking to prove he can be responsible ahead of the birth of his first child. The always good Jeff Bridges lends gravitas as the local fire chief who can pull strings to get the Granite Mountain Hotshots certified and launched as a unit, and the film's finale includes a fatal encounter with a fire that is unlike anything I've seen on-screen before. Though harrowing, it's hard to look away, even as we fear the worst for the men involved.
 
What Doesn't?
This is chiefly a story of the bonds between men, and as with most such stories, the female roles are underdeveloped. Connelly—given a few scenes that allow her to express anger—fares rather well as a spouse who experiences a change of heart about starting a family, while Andie MacDowell—seen only a few times—is given next-to-no dialogue. The film also begins to drift after the Hotshots are certified, a dramatic payoff that leaves unclear what else the narrative will address beyond the anticipated resolution of McDonough's and Marsh's family situations. We also never get to know much about the rest of the team beyond Christopher MacKenzie (Taylor Kitsch), who evolves from McDonough's nemesis to his good friend and roommate.
 
Christian Worldview Elements / Spiritual Themes
Only the Brave is a story about courage, but the characters mention religion only a couple of times. One firefighter can be heard asking another, "Ever read the Bible?" and quickly following with, "It's good." The only other overt religious reference we hear is to a man's prayer beads, which another character says are Buddhist. He adds, "If this thing [the firefighting] goes sideways, nothing's going to save you—not even Buddha." A leader of the firefighters also refers to them getting "baptized," but doesn't mean anything religious by use of the term.
The firefighters exhibit a willingness to lay down their lives for others if that's what it takes to preserve life and property. Beyond the firefighting, McDonough is told he has fathered a child, and he tells the mother that the unborn child is "part mine." He takes responsibility for the child by bringing the woman groceries and baby supplies, even though he must leave the items at her front door.
 
CAUTIONS (may contain spoilers)
MPAA Rating: PG-13 for thematic content, some sexual references, language and drug material
Language/Profanity: Lord's name taken in vain; the f-word; several uses of foul language; a crude reference to breasts.
Sexuality/Nudity: Part of a man's bare backside can be seen as he showers in the background of one shot; a man is unclothed while treating himself for bee stings, but we don't see anything revealing; a husband and wife kiss and fall onto a bed before the film cuts to them being awakened the next morning by a phone call; we also see them in a bathtub together, but no nudity is shown; McDonough is taunted over whether he's the father of a child; MacKenzie shows McDonough a revealing photo of his girlfriend, but later says he caught her cheating on him.
Violence/Frightening/Intense: The firefights are intense at moments, and miscommunication with planes that drop water on the fires leads to further endangerment; vomiting; a man is thrown in jail; a woman falls asleep while driving, and her vehicle runs off the road and crashes.
Drugs/Alcohol: We see a character take a bong hit; characters speak about treatment for past addiction, and one is accused of trading one addiction (drugs) for another (firefighting).
 
The Bottom Line
RECOMMENDED FOR: Teens and up will find much to admire here in the bravery of the men and their willingness to sacrifice to keep others safe.
NOT RECOMMENDED FOR: Viewers who like upbeat endings. Only the Brave is based on a true story, so you can read about what happened before seeing the film if you're concerned that the ending might upset you.
Only the Brave, directed by Joseph Kosinski, opens in theaters October 20, 2017. It runs 133 minutes and stars Josh Brolin, Miles Teller, Jeff Bridges, Jennifer Connelly, Taylor Kitsch, Natalie Hall and Andie MacDowell. Watch the trailer for Only the Brave here.
 
Christian Hamaker brings a background in both Religion (M.A., Reformed Theological Seminary) and Film/Popular Culture (B.A., Virginia Tech) to his reviews. He still has a collection of more than 100 laserdiscs, and for DVDs patronizes the local library. Streaming? What is this "streaming" of which you speak? He'll figure it out someday. Until then, his preferred viewing venue is a movie theater. Christian is happily married to Sarah, a parent coach and author of Hired@Home and Ending Sibling Rivalry.
Publication date: October 19, 2017
Image courtesy: ©Columbia(Sony)