"Open Season" Gets Back to Nature With Amazing Animation
Lisa Rice

Contributing Writer

2006

6 Oct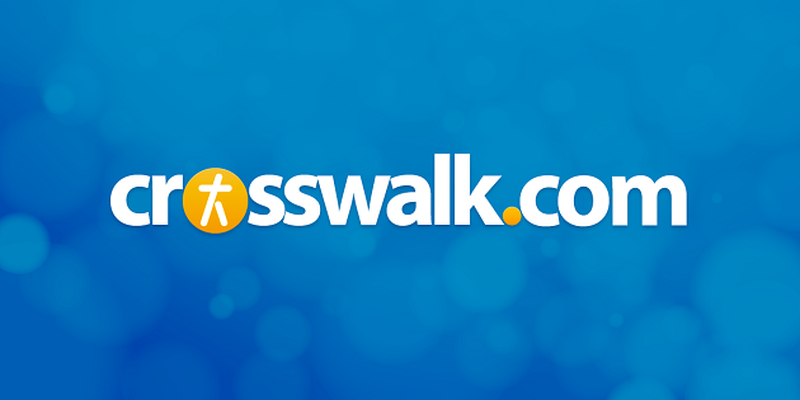 DVD Release Date: January 30, 2007
Theatrical Release Date: September 29, 2006
Rating: PG (for some rude humor, mild action and brief language)
Genre: Animation/Drama
Run Time: 99 min.
Director: Roger Allers and Jill Culton
Voice Talents of: Martin Lawrence, Ashton Kutcher, Debra Messing, Gary Sinise, and Bill Connolly.
What fun my eleven-year-old son and I had at the screening for "Open Season"! We got to see the 3-D IMAX version of the movie with animation and effects that are simply breathtaking. As a matter of fact, they are so big and real that a little girl in front of us screamed even as the 10-9-8 countdown numbers were coming out at us, larger than life. She and her father sprang out of their seats and went tripping over purses and legs in their haste to get out of the theatre, but everyone else seemed to be delighted with the film and sat spellbound for ninety-nine minutes.
The story centers on Boog the Bear (Martin Lawrence), who does a stage performance at a national park. Boog had been rescued years earlier by a park ranger, Beth (Debra Messing), who now mothers and spoils him insufferably. Every night she tucks Boog in, gives him a treat, sings him a song, and closes him snugly into his safe, warm garage for the night. Yes, Boog the Bear has it made in his cushy life in Timberline. … That is, until he meets Elliot (Ashton Kutcher), the fast-talking, wounded mule deer he's compelled to un-strap from the hood of a hunter's jeep.
Elliot gloms onto Boog's life, insisting that because the bear has saved his life, the rescuer is now responsible for his rescuee. The nervous Elliot is constantly chased by the angry hunter, Shaw (Gary Sinise), who has been deprived of his find, and he alternates between scrambling to hide himself in Boog's shadow and influencing Boog to get out of the garage and find some trouble in town. Elliot royally messes things up for Boog, and soon the unlikely pair find themselves airlifted to a high spot in the forest. The problem is that not only does Boog not remember how to survive in the forest (Beth has actually trained him to use the toilet, and he refuses to squat in the woods), but the timing of his new home could not be worse. It is officially "open season" for hunters!
Elliot tries to teach Boog a few tricks of the forest, but there are obstacles at every turn. The squirrels, led by McSquizzy (Bill Connolly), of a heavily-accented, gruff Scotch-Irish clan, pummel Boog with acorns and refuse to let him climb their trees to get his bearings; the fish that Boog is supposed to catch and eat are experts at martial arts; and there are a whole new set of problems with painful porcupines, feisty skunks, and the unforgiving deer clan that recently kicked Elliot from their midst. To top it off, a minor disaster catapults all the animals from their safe haven above the danger zone right down into the way of the oncoming hunters. As the danger escalates and the animals are forced to find a way to unite, Boog must decide how badly he wants to get home to Beth and the garage of comfort AND whether he has it in him to rally the forest animals to stage a pre-emptive strike on the oncoming hunters. It will take a large dose of bravery and loyalty to win the battle, but perhaps too many years of cushy living have made such character expression impossible. Only Boog can decide.
"Open Season" is a fun story with solid character development. Martin Lawrence does a beautiful job playing the laid-back, complacent, smooth-jiving Boog, and Ashton Kutcher is hilarious as Elliot, who is a perfect meld of irritating and endearing. The forest animals are charming, and the best character of all is the hunter, Shaw, whose mullet hairdo, gross teeth, misshapen head, skinny legs, and half-witted, angry intensity will surely remind you of a blend of all the rednecks you've ever met.
The animation is amazing. I promise you'll want to touch Boog's fur, which looks so soft and real as it sways in the breeze. The movie is top-notch animation and story-telling with plenty of sweetness and humor. It is rated PG for rude humor, mild action, and brief language, and it does contain scatological humor, such as fair doses of snot, vomit, poop and gas. (I still don't get why these things are so funny that my son laughs until he cries). The action really isn't too scary for kids over the age of about four; it's just that the 3-D effects make things seem bigger and scarier than usual. There are a couple of humor elements that are intended for adults, such as when Boog is rallying the squirrels to battle and says, "We'll need your nuts," and Elliot adds, "Yeah, and your acorns, too!"
Overall, this skillfully made, high-budget drama/comedy will very likely clean up at the box office as it entertains the masses this fall season.
AUDIENCE: Children and adults
CAUTIONS:
Drugs/Alcohol: None.
Language: Mild issues of off-color, or scatological verbiage, with a few innuendos going over kids' heads.
Sex: None.
Violence: Mild, cartoonish, slapstick violence including guns.