Pan Sparkles but Fails to Fly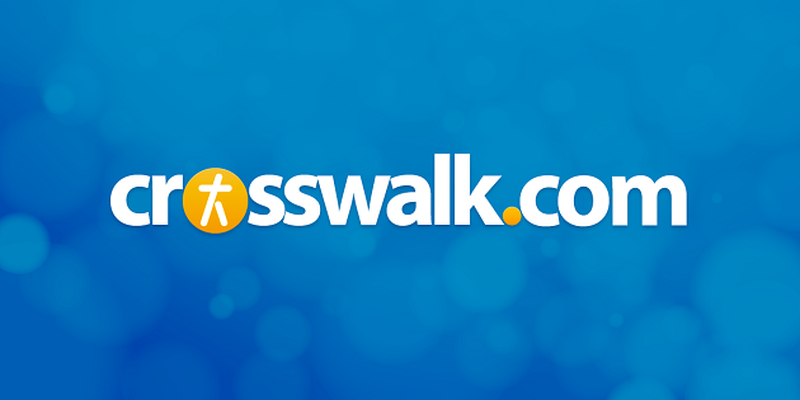 Release Date: October 9, 2015
Rating: PG (fantasy action violence, language and some thematic material)
Genre: Adventure, Family, Fantasy
Run Time: 111 minutes
Director: Joe Wright
Cast: Levi Miller, Hugh Jackman, Garrett Hedlund, Rooney Mara, Amanda Seyfried, Nonso Anozie, Adeel Akhtar, Kathy Burke
Let me tell you about a boy who never grew up.
His name is Peter, which you know as well as I. This latest offshoot of J.M. Barrie's famous play and children's novel aims to tell us how he became Pan.
We meet 12-year old Peter (newcomer Levi Miller) at a boy's orphanage in London during World War II. Having been left as a baby to navigate the cheerless orphanage and a greedy, nasty headmistress, Peter is insecure, a bit of a troublemaker, and has a profound longing to reunite with his mother. Then one magical night, everything changes for him as he's swept off aboard an enchanted pirate ship and brought to Neverland to become a slave of the infamous Blackbeard (Hugh Jackman, Chappie).
CrosswalkMovies.com: Pan Video Movie Review from crosswalkmovies on GodTube.
In the mines, where kidnapped boys from all over the world dig for precious fairy-dust to surrender to Blackbeard, Peter has a near-miss with death and catches the eye of James Hook (Garrett Hedlund, Unbroken) a fellow captive miner. Together, they manage to escape - along with Sam Smiegel (Adeel Akhtar, The Dictator), or "Smee" as Hook calls him - and head for the Neverwood Forest.
Unfortunately for our heroes, Peter has also caught the eye of Blackbeard, who fears Pan may be the child foretold in a prophecy who would bring an end to his tyrannical regime. In the ensuing romp, Peter and James must navigate the wild beasts of the forest, attempt to win friendship with Tiger Lily (Rooney Mara, The Girl with the Dragon Tattoo) and her tribe of natives, and evade Blackbeard and his pirates, all while a full-blown war seems to be inching ever closer (not to mention a few encounters with crocodiles, fairies, and mermaids - as all Lost Boys and Girls in the audience will surely be anticipating!).
Pan boasts some delightful moments, breathtaking colors, a charming young star, and and the robust energy of veteran performer Hugh Jackman. Yet even so, the film fails to enchant in the way Peter Pan is supposed to. While the concepts for the storyline and action sequences are discernable, too often they fail to go beyond the level of conceptual. Most of the scenes make the movie feel like it was fast-tracked, achingly devoid of the touch of a good script supervisor, or even a second draft. It's almost too easy to predict each quip of dialogue and plot point. Even the picturesque moments, some quite refreshing and unique, quickly flutter by to make way for cartoonish action, an elaborate stunt, or a predictable exchange of dialogue. From the star-studded opening to the midair finale, Pan feels overwrought with CGI, unrefined, and even a little bewildering.
Peter Pan is one of the most magnificent children's stories ever written. It lends itself generously to adaptations, sequels and even prequels, whether on stage, screen, music, dance, or the written word. Neverland is a forgiving world, inviting us to come back again and again to try new things. Barrie's original work paved the way for not only beloved adaptations (Disney in 1953; Universal in 2003) but also unique spinoffs like Steven Spielberg's Hook and Dave Barry and Ridley Pearson's Peter and the Starcatchers young adult book series, which in turn inspired a Tony Award winning play.
Unfortunately, this particular attempt to bring Peter to the silver screen delivers little more than a diverting romp for children and an interesting, manic performance by Jackman (though plagued by a weak script). It may boast pirates, feverishly colorful plumage, and fairy dust, but it could have been so much more. Instead of the whimsy of Peter Pan, we are left with something between Oliver Twist and a half-hearted attempt to capture the quirky pizazz of Australian director Baz Luhrmann. The Neverland of director Joe Wright (Anna Karenina) and writer Jason Fuchs holds neither suspense, intrigue, nor familiar warmth. Even the magic feels too easy, too exactly-what-we-happen-to-need-right-now-for-the-plot.
Perhaps those less invested in the story's legacy and world will be able to glean more enjoyment and entertainment. Certainly the thematic elements are mild enough to bring your kids to the theater. But devoted lovers of Peter Pan, take heed. It's hard not to compare these mermaids to the stunning mermaids in Hook. And the endless shots of green screen and CG action feel empty compared to the magic of seeing Cathy Rigby or Mary Martin fly across the stage before a live audience. This film may not give you what you long for (or even the most obvious elements you'd expect in a Peter Pan prequel).
In the end, it's about that longing, isn't it? It's such a vital part of our humanness, something J.M. Barrie knew very well. Every adaptation of the Boy Who Never Grew Up deals with wanting. That longing for childhood, for adventure, or even just for home. Flaws aside, this desire is firmly present throughout Pan. Peter wants to find his mother. James wants to go home. Blackbeard wants eternal life. It's a saga that shows the power of hope, and the value of sacrificing what you want for the good of those you love.
Alas, despite such stirring themes, Pan left this reviewer wanting more.
CAUTIONS (may contain spoilers):
Drugs/Alcohol: None. One character ingests fairy dust through a facemask that rejuvenates his youth.
Language/Profanity: A few crude remarks (name calling; "bloody hell"). A boy gives a crude hand gesture.
Sex/Nudity: None.
Violent/Frightening/Intense: Many characters fall or are pushed off of flying pirate ships. Battles are shown, including swordplay, guns, and hand-to-hand combat, but nothing bloody or graphic. Characters hit each other with blunt objects. A character is killed execution-style but the fatal shot is fired off-screen. Characters are in great peril during a scene where large crocodiles are attacking their boat.
Publication date: October 9, 2015