Dark but Imaginative ParaNorman is Outcast-Friendly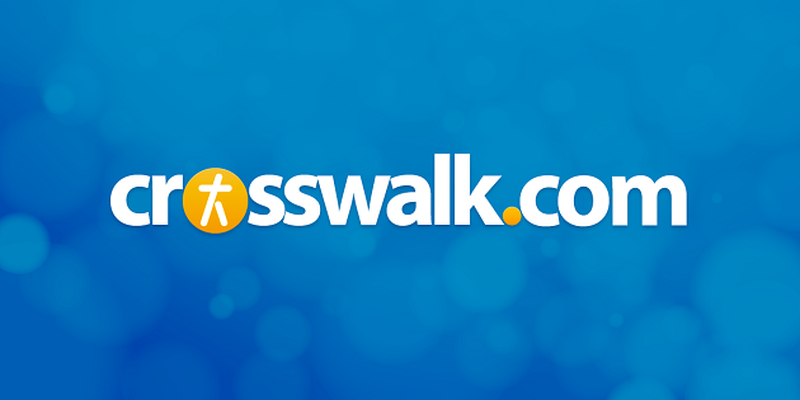 DVD Release Date: November 27, 2012
Theatrical Release Date: August 17, 2012
Rating: PG (for scary action and images, thematic elements, some rude humor and language)
Genre: Animation/Adventure/Comedy
Run Time: 93 min.
Directors: Chris Butler, Sam Fell
Voices: Kodi Smit-McPhee, Tucker Albrizzi, Anna Kendrick, Casey Affleck, Leslie Mann, Tempestt Bledsoe, Jodelle Ferland
Like that weird kid played by Haley Joel Osment in M. Night Shyamalan's The Sixth Sense, an 11-year-old outcast also sees—and hears—dead people in ParaNorman.
In fact, for the kid who's admittedly obsessed with zombies and misunderstood by, well, everyone including his own parents, the dearly departed are sure a whole lot friendlier than his living, breathing peers. In the absence of any real friends, Norman (voiced by Kodi Smit-McPhee, Let Me In) regularly keeps after-school company with his Granny who died long, long ago.
And since the souls aimlessly floating around Norman's hometown can't communicate with anyone but him, his chats with the dead are basically the only time he feels remotely close to popular.
Trouble is, when Norman interacts with them, it just looks to others like he's talking to himself, which means he's a constant target for teasing and bullying. Incidentally, that timely theme runs throughout the entirety of the movie as another key character emerges who doesn't accept persecution as well as Norman does.
While Norman and a chubby kindred spirit named Neil (Tucker Albrizzi, Alvin and the Chipmunks: Chipwrecked), are simply resigned to the fact that people will always treat you badly when you're different, Aggie (Jodelle Ferland, The Cabin in the Woods) believes revenge is the best medicine for decades of hurt feelings.
As it turns out, Aggie was subjected to some serious verbal barbs—and more—back in the 18th century. Branded a witch and eventually set on fire by a group of fearful people who didn't understand her and her refusal to conform, she remerges from the dead feeling just as raw, confused and blazing mad as ever. Determined to set things right, she unleashes an anger-fueled curse that ensures those who hurt her will finally understand what it's like to be labeled a "freak." She transforms them into Norman's favorite creatures: zombies... with their extremities falling off, naturally.
In the best kids' movies, it's often the outcast who gets a shot at being the hero, and that's precisely what goes down in ParaNorman as the titular character is tasked with an important mission involving his late uncle and the secrets of that aforementioned curse which needs to be lifted, pronto.
That said, while ParaNorman is entertaining and may look like your average kids' movie on the surface, it's really dark, more along the lines of 2009's Coraline, even employing the same visually arresting stop-motion techniques. The animation draws viewers in, but the storytelling is intentionally unsettling. Unlike some of the Disney classics where magic makes a cameo but is only scary from time to time, ParaNorman is definitely not for the faint of heart.
Like Tim Burton's (Alice in Wonderland) animated works, more geared toward adults than children, there's a wonderfully relevant message tucked inside this film. But ParaNorman is much, much too scary and disturbing for the younger set (see Cautions below). For the person who appreciates a protagonist that's delightfully left of center and a funny, moving storyline where the undead are part of everyday life, however, ParaNorman is a clever, well-constructed and imaginative movie where outcasts and zombies rule the day.
CAUTIONS:
Drugs/Alcohol: None. Norman's uncle takes quite a few prescription drugs for his health's sake but doesn't abuse them.
Language/Profanity: God's name is taken in vain on three occasions, plus a single use of as- and pis---. There's also some rude scatological humor sprinkled throughout.
Sex/Nudity: None, just some mild innuendo when a character pauses his Mom's exercise tape to admire the aerobic leader's backside. There's also a billboard featuring a rather cleavage-y witch. Norman informs his parents that Courtney has pictures of a quarterback in her underwear drawer. When watching a movie, Norman says he's watching "sex and violence." A guy Courtney has a major crush on turns out to be gay. An adult video store is mentioned.
Violence: Given that many of the residents of Blithe Hollow are rotting away, they are regularly "losing" their body parts, with everything from arms to heads to teeth flying off. Most of this is played for laughs, but some of the gorier zombies could frighten younger children. In order to "kill" the zombies for good, the townspeople try every possible method including some that involve makeshift weapons and burning down City Hall. Aggie is a particularly scary character, thanks to her "powers," and Norman almost faces her wrath when wooden thorns emerge from the ground and nearly impale the poor kid. A collection of creepy trees are rather ominous throughout. A corpse falls on Norman. A zombie movie that Norman is watching features a zombie attacking a woman.
Religion/Worldview: None of the film's "magical" content is meant to be taken very seriously, but it could still be scary and/or confusing for a younger audience with all those dead people roaming around. Norman is a young kid who regularly interacts with the dead, and according to Norman, not everyone who dies actually becomes a ghost after death. He says if they have work left to do or died suddenly, they will become a ghost. The film's scarier moments involve a rather vengeful witch (Aggie). Because she's always been "different" and was wrongly judged by her community for "doing the devil's work" even though she wasn't, Aggie punishes countless dead people by having them re-emerge as misunderstood zombies.
Publication date: August 17, 2012