Thanks to Pratt, Passengers Has Universal Appeal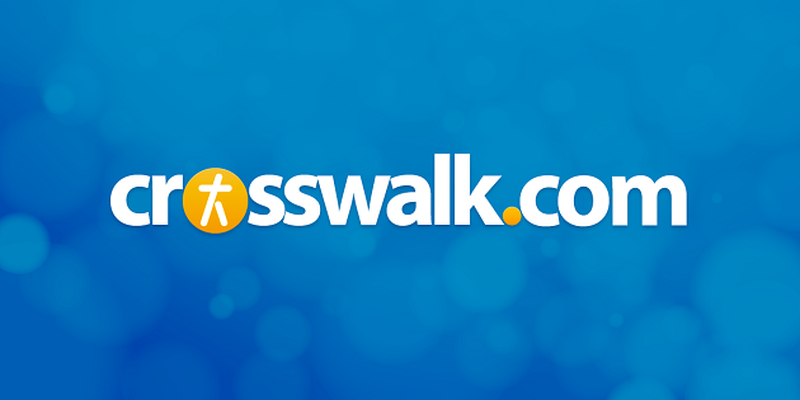 A sci-fi action/thriller where the drama comes from humans rather than special effects. A fun, entertaining, thoughtful movie that will make you laugh, wince and wonder what you'd do in the same situation. 3.5 out of 5.
 
Synopsis
The passengers are supposed to stay in suspended animation until the end of their 120-year journey... but not all of them do. Brought out of hibernation some 90 years before they're due to arrive, Jim (Chris Pratt) and Aurora (Jennifer Lawrence) must learn how to survive alone on this interstellar version of a deserted island. But it's not just their survival at stake; Jim and Aurora will need to solve the mystery of the ship's malfunction before the entire ship—and the thousands of souls aboard—perish.
 
What Works?
The spacecraft is a thing of beauty, but the humans aboard it are the focus and they are infinitely more fascinating than even this elegant intergalactic cruise ship. Pratt makes Jim easy to identify with, so when he wrestles with moral dilemmas and life-altering decisions, we're right there with him. He may be traveling through space, but Jim's biggest journey is the one toward maturity. That being said, the ship is a lot of fun, with all the bells and whistles (and restrictions) one might find on a luxury cruise of the future. There's ample cool factor—like the ultimate infinity pool and robot waiters—but it all feels more relatable than many sci-fi fantasies. A perfect blend of both the "human" element and futuristic fun is Arthur (Michael Sheen), the ship's android bartender. Arthur serves up drinks and advice with equal aplomb, but he's a bit of a wild card, too. You never really know what Arthur will do, and that's part of his charm.
 
What Doesn't?
The ending seemed a bit rushed, not to mention a complete waste of Andy Garcia's time and talents. It would have been nice to have more time with Laurence Fishburne's character, too, though his brief contribution was significant. It's not fair to say Lawrence's character didn't work, but she didn't particularly stand out, either. Aurora was too remote for my taste; she was fine, but not fabulous. Some climactic moments are telegraphed far in advance, which could be deliberate foreshadowing as a way to build tension, or it could be lazy filmmaking. This being the season of giving, I'm giving them the benefit of doubt and going with foreshadowing.
 
Christian Worldview Elements / Spiritual Themes
Self-sacrifice, or lack thereof, is a big issue. To avoid spoilers, let's just say betrayal comes into play, too. But the best part of this story is watching characters grow from a self-centered variety of "love" to the sacrificial kind where they're willing to put another's needs before their own.
 
CAUTIONS (may contain spoilers)
MPAA Rating:PG-13 for sexuality, nudity and action/peril
Language/Profanity: Very little; a couple uses of he** and da**.
Sexuality/Nudity: Some shots of Jim's bare backside in and after a shower; several sex scenes that are somewhat intense but not too graphic. Aurora wears a bathing suit that's not quite a bikini (and she swims a lot) but it's not that revealing.
Violence/Frightening/Intense: Claustrophobic types might find the space-walking scenes a bit hard to take, but hang in there; they're important. With thousands of lives at stake and characters' futures in jeopardy, the action does get intense—but that's the point.
Drugs/Alcohol: Much of the action takes place at the ship's bar where a variety of alcoholic drinks are consumed. Alcohol is also served—and occasionally over-indulged-in at dinners.
 
The Bottom Line
RECOMMENDED FOR: Passengers would make a great date movie; it opens the door to interesting (and enlightening) conversations about choices, relationships, and more. Also recommended for most any kind of group outing. You don't have to be a sci-fi fan to enjoy this one, so if your people aren't interested in Star Wars this is an alternative everyone can enjoy.
NOT RECOMMENDED FOR: I'd expect most people to find Passengers at least moderately appealing unless they absolutely can't stand stories set in the future or have issues with either Chris Pratt or Jennifer Lawrence.
Passengers, directed by Morten Tyldum, opened in theaters December 21, 2016; available for home viewing March 14, 2017. It runs 116 minutes and stars Jennifer Lawrence, Chris Pratt, Michael Sheen and Laurence Fishburne. Watch the trailer for Passengers here.
 
Susan Ellingburg spends most days helping to create amazing live events and most nights at the movies, at rehearsals, or performing with vocal ensembles in the Dallas area. This leaves very little time for cleaning house. A natural-born Texan, Susan loves all things British, Sunday afternoon naps, cozy mysteries, traveling with friends, and cooking like a Food Network star (minus the camera crew).
Publication date: December 20, 2016