Penguins Charm, Yet Again, in Surf's Up
Christa Banister

Crosswalk.com Contributing Writer

2007

8 Jun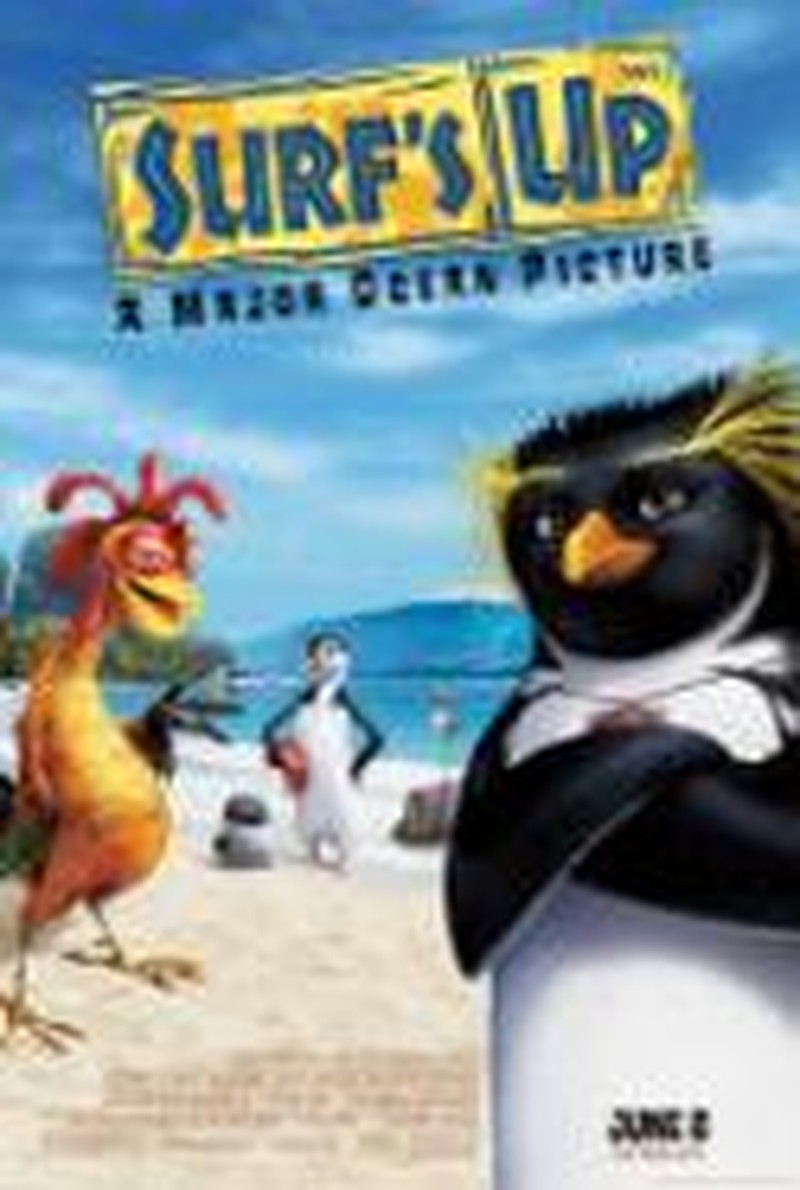 DVD Release Date: October 9, 2007
Theatrical Release Date: June 8, 2007
Rating: PG (mild language, occasional rude humor)
Genre: Family/Comedy
Run Time: 85 min.
Directors: Ash Brannon, Chris Buck
Voices by: Shia LeBeouf, Jeff Bridges, Zooey Deschanel, Jon Heder, James Woods, Diedrich Bader, Kelly Slater, Brian Posehn
Note to Christopher Guest: You're no longer king of the mockumentary.
While there's no doubt that Guest has created a couple of truly hilarious flicks (Waiting for Guffman and Best in Show respectively), the rather lackluster A Mighty Wind and last year's For Your Consideration proved that even an entertaining concept can grow tired after a while.
Yet in the age of the spoof where the Scary Movie flicks are consistently box office gold, there was bound to be something really and truly clever to fill in the mockumentary gap. But who knew it would be animated and involve yet another group of cutesy penguins?
Certainly not me.
In fact, when I first saw the trailer for Surf's Up, my immediate reaction was "Oh no, not another movie with penguins!" But from the opening lines of Surf's Up, the writers are quick to point out that these particular penguins won't be singing or dancing (take that Happy Feet). Instead, they'll be surfing. And while I'm still a little confused about how that's actually possible for a penguin, it's best just to roll with it because the flick is a whole lot of fun for kids (even if the whole mockumentary concept goes way over their heads) and their oh-so-patient, pop-culture savvy parents alike.
In a story that borrows liberally from two documentaries—March of the Penguins and the lesser-known Riding Giants—Surf's Up introduces us to Cody (a likeable Shia LeBeouf), a native of Shiverpool, Antarctica. Mocked by his older brother (Brian Posehn) for his love of surfing (or maybe he's just jealous that a camera crew is documenting Cody's every move, who knows?), Cody is determined to be a surfing star just like his favorite washed-up hero "Z" (Jeff Bridges) by entering the annual wave-riding event in Pen Gu Island.
While the story may seem rather simplistic from the description I've just provided, an assortment of lovable sidekicks ultimately make the movie a memorable one. Aside from the obvious charms of Cody himself, there's Lani (Zooey Deschanel) the plucky object of Cody's affection, Chicken Joe (a very funny Jon Heder) who has no idea that the sauna he's being invited to is really just dinner for a gang of hungry penguins, and Cody's tattooed rival, Tank Evans (Diedrich Bader) who'll eat his way to the top if he has to. And serving as the movie's own peanut—I mean penguin—gallery, a group of baby birds steal every scene they're a part of. They're both adorable and funny, a winning combination.
And of course, a kids' movie wouldn't be complete without a moral or two in the mix, right? But unlike Happy Feet's heavy-handed commentary on the environment and animal rights, the messages in Surf's Up are far less controversial. In addition to learning that a lifelong dream often involves risk, Cody also realizes that winning isn't everything and that respect for your elders (and mentors) is essential for success—three lessons that are always timely and far more entertaining in movie format.

AUDIENCE: All ages
CAUTIONS:
Drugs/Alcohol: Although there are no overt references to drug use, adults will quickly pick up on the fact that Chicken Joe seems to be a bit of a stoner.
Language/Profanity: No expletives, although words like "sucks" as used in conversation. There are also a couple of instances of scatological humor, although not overdone like some kiddie flicks
Sex/Nudity: A male penguin's private parts are jokingly blocked in one scene.
Violence: None that isn't of the comic variety.