Dead Men Tell No Tales, but Do Live Pirates Still Tell Good Ones?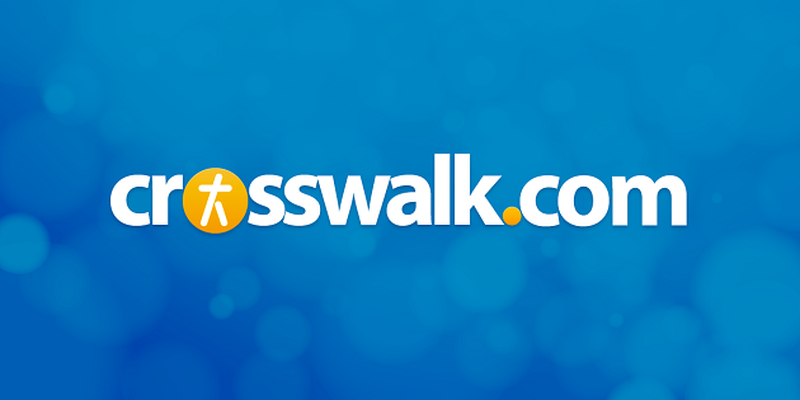 Pirates of the Caribbean: Dead Men Tell No Tales arrives six years after the flub of its predecessor, On Stranger Tides. Pirates and landlubbers alike may find pieces to enjoy here, as it is hard to not at least smile at the antics of Jack Sparrow, "the worst pirate ever." 2.5 out of 5.
 
Synopsis
The fifth installment of Pirates of the Caribbean follows Captain Jack Sparrow (Johnny Depp) once again on another adventure - this time to find and capture the famed trident of Poseidon, for he who possesses the trident controls the ocean. Filmgoers are given a new villain to hate, the evil Captain Salazar (Javier Bardem) who has serious beef with Sparrow for tricking his crew into entering the Devil's Triangle, and turning them into ghosts where they were trapped for many years.
 
What Works?
A flashback to young Jack Sparrow gives fans valuable insight to our favorite pirate's past. New leading lady Carina Smith (Kaya Scodelario) was a surprisingly refreshing addition to the cast. Her portrayal of a brainy, take-no-guff astronomer in a male-dominated culture was the highlight of the film. Captain Barbossa (Geoffrey Rush) and his beloved monkey sidekick really shine in this installment. Beatles fans will appreciate a comical exchange between Jack Sparrow and his "uncle" Paul McCartney in a jail. And of course, Hans Zimmer's infamous music is back, with many homages to the original songs we've loved since The Curse of the Black Pearl.
 
What Doesn't?
Some parts of Dead Men Tell No Tales seemed out of place, or simply unnecessary. The character of Shansa the witch (Golshifteh Farahani) just served to muddle the plot. A near-shotgun wedding featuring Jack Sparrow and a woman named Beatrice wasted five minutes of runtime. Johnny Depp had a few more memorable one-liners as Captain Jack Sparrow, but overall this film did not display Sparrow's best moments. Largely, the Jack Sparrow charisma is gone, but that could also be due to the character's frequent drunkenness and apparent depression. Many will be disappointed that Will Turner (Orlando Bloom) and Elizabeth Swann (Keira Knightley) have mere cameos in Dead Men Tell No Tales. Knightley, in particular, only appears for the briefest 20-second scene.
 
Christian Worldview Elements / Spiritual Themes
A parting of the sea seemed strangely reminiscent of Moses leading his people out of Egypt. A beloved character sacrifices his own life so that others may live, and as we read in John 15:13, "Greater love has no one than this: to lay down one's life for one's friends." We also see Will Turner's son Henry (Brenton Thwaites) willing to sacrifice anything for his father's freedom. Carina Smith's character is accused of being a witch many times (and nearly hanged), because society doesn't comprehend a woman studying astronomy.
 
CAUTIONS (may contain spoilers)
MPAA Rating: 

PG-13 for some suggestive content and adventure violence

Language/Profanity: 

There are some muttered curses that were hard to understand, a few veiled references to male and female genitalia, a line about a woman taking off her clothes, and many references to horography (the study of time), which most of the characters misunderstand to mean prostitution

.
Sexuality/Nudity: 

Jack Sparrow wakes up with a woman next to him (they are both fully clothed); Jack Sparrow is shown in prison with no pants, but only legs are visible

.
Violence/Frightening/Intense: 

Jack Sparrow is nearly guillotined and we see two cut-off heads in a basket; there are many scenes of killing with swords; epic battles with canon-fire and gunshots are frequent; one evil character goes on a killing spree

.
Drugs/Alcohol: 

Rum makes an appearance in many scenes; Jack Sparrow is shown comically drunk several times

.
 
The Bottom Line
RECOMMENDED FOR: Diehard fans of the Pirates franchise; people who love the character of Captain Jack Sparrow; fans of epic battle scenes; people who appreciate the magic of CGI; anyone who just wants to listen to new Hans Zimmer music; those who enjoy everything Disney creates.
NOT RECOMMENDED FOR: Harsh film critics; people who have not seen at least the first two installments of Pirates of the Caribbean (The Curse of the Black Pearl and Dead Man's Chest); those with no fascination of pirate life; people who hate battle scenes/killing.
Pirates of the Caribbean: Dead Men Tell No Tales, directed by Joachim Rønning and Espen Sandberg, opened in theaters May 26, 2017; available for home viewing October 3, 2017. It runs 153 minutes and stars Johnny Depp, Javier Bardem, Geoffrey Rush, Brenton Thwaites, and Kaya Scodelario. Watch the trailer for Pirates of the Caribbean: Dead Men Tell No Tales here.
 
Carrie Dedrick is the editor for Family content at Crosswalk.com.
Publication date: May 26, 2017
Image courtesy: ©Disney