Pitch Perfect Sequel Hits All the Right Notes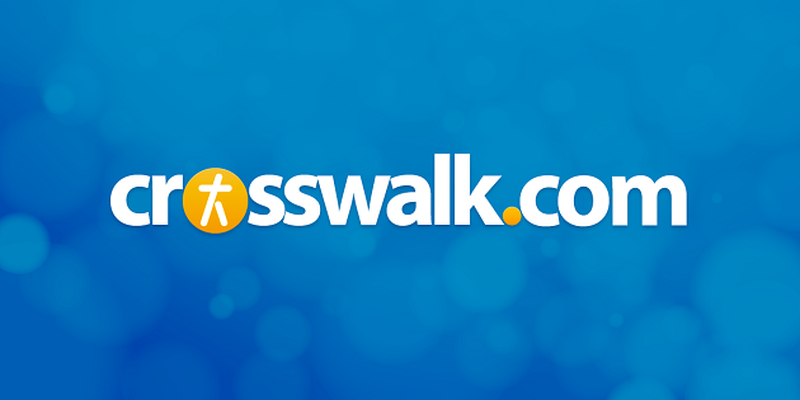 DVD Release Date: September 22, 2015
Theatrical Release Date: May 15, 2015
Rating: PG-13 (for innuendo and language)
Genre: Comedy/Musical
Run Time: 115 min.
Director: Elizabeth Banks
Cast: Anna Kendrick, Rebel Wilson, Hailee Steinfeld, Brittany Snow, Skylar Astin, Adam DeVine, Katey Sagal, Anna Camp, Ben Platt, Alexis Knapp, Hana Mae Lee, Ester Dean, Chrissie Fit, Birgitte Hjort Sorensen, Fiula Borg, John Michael Higgins, Elizabeth Banks, Snoop Dogg, David Cross, Keegan-Michael Key
Crosswalk's own Jeffrey Huston totally called it back in 2012 (see "Even Glee Haters Will Love Pitch Perfect"). The a cappella comedy that introduced the world to the Barden Bellas was quite the "sleeper hit" and "word-of-mouth sensation." With popularity extending far beyond the intended teenage demographic, quite a feat considering no major stars were attached at the time, Pitch Perfect also proved that movies with competitive singing/dancing don't have to be embarrassingly cheesy.
Now nearly three years later, the Bellas have graduated from the college scene to the national arena. And while this film is definitely a flashier production than its humble, homespun counterpart, Pitch Perfect 2 still hits all the right notes. In many ways, especially in terms of character development and go-for-broke humor, Pitch Perfect 2 is even better. Sure, the singing and pursuit of the big title is still important, but it's the friendships and celebration of girl power that inevitably take center stage.
And oh, did I mention that it's funny? I'm pretty sure I'd watch an entire movie featuring the hilarious broadcasting duo of Gail (Elizabeth Banks, The Hunger Games franchise) and John (John Michael Higgins, Evan Almighty). Their narration of The Bellas' competitions, although wildly politically incorrect, is an absolute hoot. Also back in reliably manic form as Fat Amy, Rebel Wilson (Bridesmaids) steals every scene she's in. Instead of remaining easy, one-dimensional comic relief that centers on the size she has no trouble owning, Wilson's given more substantial opportunities to showcase her range.
In the beginning, though, things aren't looking promising for the celebrated Bellas. After a very embarrassing incident from a national performance at Lincoln Center went viral (yes, even President Obama looked shocked from witnessing the ripped spandex, and terrorism was "ruled out" by the government to calm everyone's fears), The Bellas were suspended from future competition. Of course, not being able to compete would basically leave the audience with a 15-minute movie, so Beca (Anna Kendrick, Into the Woods) is forced to get creative and eventually finds a loophole.
With the United States no longer being an option for their song-and-dance numbers, Beca proposes that The Bellas aim for world domination instead. While Gail and John can't help laughing at the very notion of The Bellas shooting for such a prestigious honor as the coveted World Competition title, they assure the girls they'd be reinstated if they can somehow pull off this miraculous feat.
As the perpetually Type-A Chloe (Brittany Snow, Prom Night) immediately kicks rehearsals into overdrive, Beca seems strangely disconnected. As a senior, Beca is already thinking—and worrying about—what's next, so the budding dee-jay with aspirations of being a music producer signs up for an internship at a record label and doesn't tell the Bellas. Normally, set-ups like these are nothing more than a simple springboard for conflict, but this scenario adds a reflective, thoughtful note to the proceedings while providing another opportunity for comedy that's not of the physical variety. Let's just say the guy in charge (a very funny Keegan-Michael Key, Horrible Bosses 2) is a total narcissist and the worst kind of boss, but his short fuse and rapid-fire reactions are incredibly entertaining.
In the end, though, it all comes down to whether the Bellas can bring it. With a new girl (Hailee Steinfeld, Begin Again) onboard to provide a much-needed creative spark and the eventual rekindling of the well-established sisterhood for the soul behind their performance, it's no surprise The Bellas still have plenty of game and a few new tricks up their sleeves. The same can be said for the movie, which takes the formula that worked so well last time around and kicks things up a few notches.
CAUTIONS (may contain spoilers):
Drugs/Alcohol: Quite a bit of social drinking at a college party
Language/Profanity: Sh--, da--, as-, bit-- show up from time to time.
Sex/Nudity: Much is made of Fat Amy's big fall from a wrecking ball during a Bellas performance when she accidentally ends up flashing her genitalia to a large audience including President Obama. That region is actually blocked out for the viewer but the fall is joked about in several crass ways later on. No actual sex, just discussion of people sleeping together and some sexual innuendo throughout. Beca says she feels "sexually confused" when in the presence of a pretty German girl. Mention of guys who are also sexually confused. One of the Bellas regrets not "experimenting enough" in college. The openly lesbian member of the Bellas says she's going to move to Maine and get married after graduation.
Violence: Only of a comedic variety, i.e. people getting stuck in bear traps, awkward slides down a banister for Bella initiation, people being kicked or slapped around, etc.
Publication date: May 14, 2015