Pitch Perfect 3 Has Its Share of Off-Notes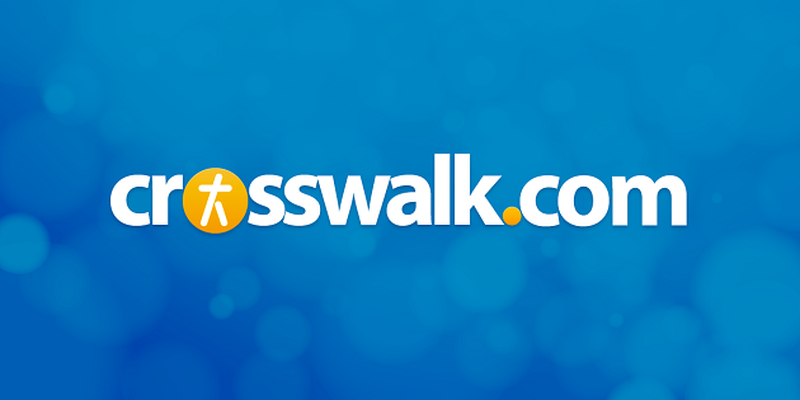 This third franchise entry doesn't veer far from the formula that established Pitch Perfect as a female-driven phenomenon. But while it can still wring humor out of a familiar premise, it's all beginning to feel a little out of (auto)tune. 2.5 out of 5.
 
Synopsis
The Bellas—including Beca (Anna Kendrick), Chloe (Brittany Snow), Fat Amy (Rebel Wilson), Aubrey (Anna Camp) Lilly (Hanna Mae Lee) and Cynthia Rose (Ester Dean)—aren't finding fulfillment in the post-college working world, so they reunite for a USO tour, where their competition includes Evermoist, an all-female group who play instruments; country band Saddle Up; and Young Sparrow (Trinidad James) and DJ Dragon Nuts (DJ Looney). They're all competing for the attention of DJ Khaled (played by himself and a chance to get a jumpstart on a successful career in the music business. Capturing all the drama are commentators Gail (Elizabeth Banks) and John (John Michael Higgins), who tag along this time to shoot a documentary about the Bellas.
The competition this time is second to family matters, at least for two of the Bellas. In addition to the Bellas' reunion, Aubrey is anticipating a reunion with the father she hasn't seen since she joined the military, while Fat Amy unexpectedly reconnects with the dad (John Lithgow) she left behind when she ran away from home. On tour, romances will bloom and the Bellas will perform several medleys of well-known pop songs while they sort through their futures—including the possibility that only one of them, rather than the whole group, might have a genuine shot as singing stardom.
 
What Works?
There's little here we haven't seen before, but like a formulaic sitcom you enjoy because it has characters you've come to know and love, this Pitch Perfect has a familiar feeling. Its jokes connect more often than they fall flat, even though the laughs aren't all that robust.
 
What Doesn't?
A little crude humor goes a long way, and Fat Amy's shtick, in particular, has its limits.
 
Christian Worldview Elements / Spiritual Themes
In a moment played for laughs, Flo (Chrissie Fit) crosses herself after the squeaky-voiced Esther speaks in a clear, audible voice and says that the spirit of Satan has left her.
 
CAUTIONS (may contain spoilers)
MPAA Rating: PG-13 for crude and sexual content, language and some action
Language/Profanity: Foul language.
Sexuality/Nudity: One of the Bellas says she looks forward to military service now that gays can be admitted into the Armed Forces; kissing; a joke about getting to second base, third base, etc.
Violence/Frightening/Intense: Fat Amy's father is involved in shady deals; an action-movie-style scene includes an explosion.
Drugs/Alcohol: A bar scene.
 
The Bottom Line
RECOMMENDED FOR: Pitch Perfect fans aren't going to find too much that will disappoint them the third time around, but there's not much to excite them either. The film does have more than a few laughs, although the jokes aren't all exactly high-minded. However, that shouldn't come as a surprise to those who have seen Pitch Perfect and Pitch Perfect 2.
NOT RECOMMENDED FOR: This is a largely inconsequential story that doesn't demand anyone see it. It also has its share of crude content and language—at a PG-13 level. It's not too different from the earlier Pitch Perfect films, so if you didn't enjoy those, you likely won't want to see Pitch Perfect 3.
Pitch Perfect 3, directed by Trish Sie, opens in theaters December 22, 2017. It runs 93 minutes and stars Anna Kendrick, Rebel Wilson, John Lithgow, Brittany Snow, Rebel Wilson, Anna Camp, Hailee Stanfield, Hanna Mae Lee, Ester Dean, Chrissie Fit, John Michael Higgins and Elizabeth Banks. Watch the trailer for Pitch Perfect 3 here.
 
Christian Hamaker brings a background in both Religion (M.A., Reformed Theological Seminary) and Film/Popular Culture (B.A., Virginia Tech) to his reviews. He still has a collection of more than 100 laserdiscs, and for DVDs patronizes the local library. Streaming? What is this "streaming" of which you speak? He'll figure it out someday. Until then, his preferred viewing venue is a movie theater. Christian is happily married to Sarah, a parent coach and author of Hired@Home and Ending Sibling Rivalry.
Publication date: December 22, 2017
Image courtesy: ©Universal