Coco: Pixar's Day of the Dead Story Disappoints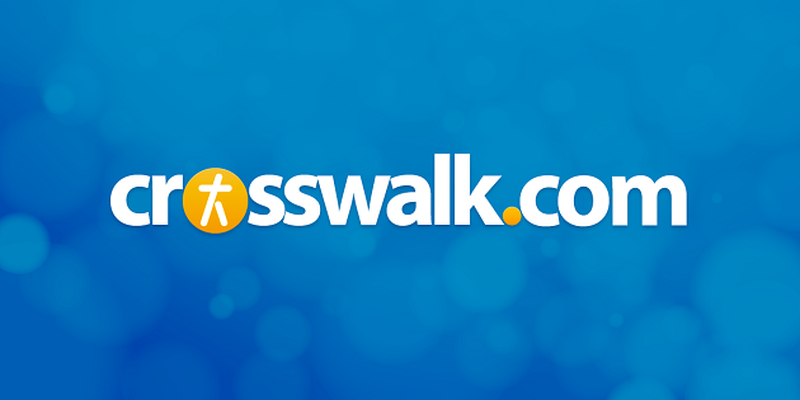 NAMED CROSSWALK.COM'S #7 MOVIE OF 2017!
Though not a sequel to one of the studio's earlier hits, Pixar's Coco feels like a retread. Colorful and musically buoyant at times, the film nevertheless has a too-familiar story arc—not to mention a rather creepy premise. 2 out of 5.
 
Synopsis
Miguel (voice of Anthony Gonzalez) loves to play music, just like his idol, Ernesto de la Cruz (Benjamin Bratt), but his family has other ideas. They've banned music ever since Miguel's great-great-grandfather abandoned his family to be a singer. When the Day of the Dead ceremonies lead to Miguel mingling with the deceased in the Land of the Dead, the boy teams up with trickster Hector (Gabriel Garcia Bernal) to bring an end to a family curse.
 
What Works?
The story of overcoming skepticism and other challenges to follow one's dream is a familiar one by now, and Coco doesn't do much to expand on such stories or to improve them. Still, it looks vibrant and has some nice music. There's not too much to complain about, except...
 
What Doesn't?
…the story's milieu—communing with the spirits of the dead and working one's way through the underworld—is rather creepy as an idea (as well as one covered by 20th Century Fox's 2014 effort The Book of Life). Granted, it's not particularly threatening as presented in Coco, but the morbid setting and spiritual state of many of the characters are a tad unsettling.
Though the film is played with a light enough touch that the target demographic may never raise questions, parents should be ready to address any substantive queries their kids may have about where we go when we die, and whether the dead can communicate with the living.
 
Christian Worldview Elements / Spiritual Themes
The film revolves around the Day of the Dead, which, as explained in the film, is a day when the living can invite deceased loved ones to visit them. Those spirits are said to exist in the next life as long as someone in this life remembers them. While the Mexican culture as portrayed in the film has Christian elements—Miguel's home has a cross hanging on the wall, for instance—the rituals aren't directly tied to Christian faith in the film, nor are they portrayed as spiritually dangerous or threatening for human participants. A dialogue does include spiritual terminology, such as when someone says that he thinks he's cursed, and the plot involves undoing that curse by pursuing a blessing instead. Also, a frightening-looking spirit guide is summoned during the journey, but the creature turns out to be more helpful than harmful.
RELATED VIDEO: Crosswalk.com interviews Coco stars Benjamin Bratt and Anthony Gonzalez about the movie's themes of family and familial conflict
 
CAUTIONS (may contain spoilers)
MPAA Rating: PG for thematic elements
Language/Profanity: None.
Sexuality/Nudity: None.
Violence/Frightening/Intense: In cartoonish fashion, a character is crushed by a giant ball; theft of a guitar from a mausoleum; breaking and entering; a head pops off of a dead character; an eyeball falls into a character's mouth; a character is believed to have been murdered so someone could steal his artistic creations; a skeleton is decapitated.
Drugs/Alcohol: A character drinks a shot, and characters drink and sing. A character remembers a night that involved drinking, followed by waking up dead.
 
The Bottom Line
RECOMMENDED FOR: Pixar completists and families desperate for something that might appeal to all ages would be the most likely to see Coco, and as long as they're not sensitive to the story's odd setting, they probably won't find much to complain about—even if there's not much to recommend the film.
NOT RECOMMENDED FOR: Those who hope Pixar will hit a home run with another of its original stories. Coco is a case where I'd be surprised to see any sequels or spinoffs.
Coco, directed by Lee Unkrich & Adrian Molina, opens in theaters November 22, 2017. It runs 109 minutes and stars Anthony Gonzalez, Gael Garcia Bernal, Benjamin Bratt, Palanna Ubach and Renee Victor. Watch the trailer for Coco here.
 
Christian Hamaker brings a background in both Religion (M.A., Reformed Theological Seminary) and Film/Popular Culture (B.A., Virginia Tech) to his reviews. He still has a collection of more than 100 laserdiscs, and for DVDs patronizes the local library. Streaming? What is this "streaming" of which you speak? He'll figure it out someday. Until then, his preferred viewing venue is a movie theater. Christian is happily married to Sarah, a parent coach and author of Hired@Home and Ending Sibling Rivalry.
Publication date: November 21, 2017
Image courtesy: ©Disney-Pixar