The Geeks Inherit the Earth in Entertaining Pixels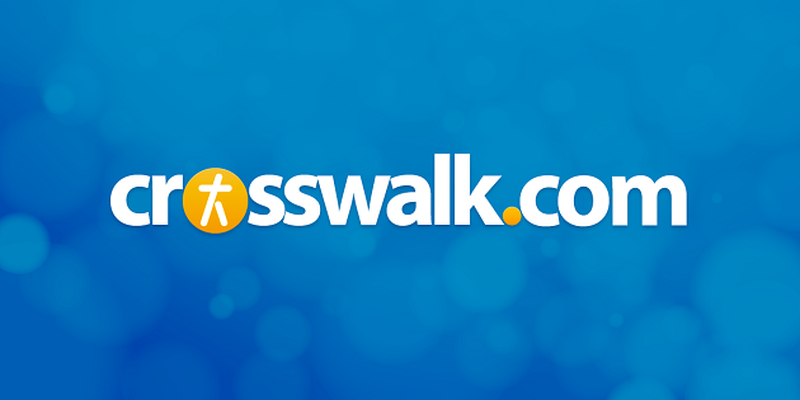 DVD Release Date: October 27, 2015
Theatrical Release Date: July 25, 2015
Rating: PG-13 (for some language and suggestive comments)
Genre: Comedy/Science Fiction
Run Time: 105 min.
Director: Chris Columbus
Cast: Adam Sandler, Kevin James, Michelle Monaghan, Josh Gad, Peter Dinklage, Dan Aykroyd, Jane Krakowski, Sean Bean, Lainie Kazan, Ashley Benson, Matt Lintz, Brian Cox
Let's face it, it's pretty easy for critics to hate on Adam Sandler movies. As he's turning 50 next year, one naturally expects that he'd outgrow his juvenile antics and opt for movies with a little more substance, or at least more sophisticated humor.
After a string of flops, including last year's Blended with his go-to romantic lead Drew Barrymore, Pixels is probably the best comedy Sandler's made in a while. Now, that's not to say this film is problem-free or destined to win any awards, but for Atari nerds and anyone who wants to momentarily revel in 1980s nostalgia, Pixels isn't nearly as awful as the Rotten Tomatoes collective says it is. It could just be stupidly brilliant enough to become something of a cult classic like Zoolander or Dodgeball.
In what's total wish fulfillment for gamers (read: anyone who's ever hoped all those sore thumbs and hours spent in front of the television might actually amount to something), Pixels is the story a guy who is tired of being a runner-up in life. After losing to Eddie (Peter Dinklage, TV's Game of Thrones) in a prestigious videogame championship as kids, Brenner (Sandler) never quite got over it. So instead of aspiring to anything worthwhile, he dons the world's ugliest orange outfit and installs electronic equipment for a living.
While Brenner's life is pretty ho-hum and low on promising prospects, he does have one friend in a high place, namely his childhood pal, Cooper (Kevin James, Paul Blart: Mall Cop 2), who just happens to be the POTUS. Yeah, you read that right, Paul Blart holds the highest office in the land, and he now needs Brenner's help to save the world. For whatever reason, aliens have supposedly misinterpreted the video feeds of classic arcade games like PAC-MAN, Asteroids and Donkey Kong as declarations of war. In retaliation, they attack the Earth in the form of these games, which, admittedly, is pretty fun to watch.
With elaborate set pieces and inventive action sequences where Brenner and his pals put their skills to use in modern-day New York, London and beyond, Pixels also benefits from a consistently funny script. Once Brenner's conspiracy theory-loving, total goofball of a pal Ludlow (Josh Gad, Frozen) enters the picture, all bets are off as he steals every scene he's in.
What doesn't work so well is a tacked-on romance. After being dumped by her husband for a teenager, Lt. Col. Violet Van Patten (Michelle Monaghan, The Best of Me) unbelievably considers rebounding with Brenner. Their boozy banter and lack of chemistry never manages to sell it. Even stranger, but played for laughs at least, is when Ludlow's long-time wish comes true when his big crush - the woman from one of his favorite videogames - comes to life Night at the Museum­-style.
The biggest problem with Pixels, however, is figuring out who the audience is. I went into the screening thinking it was for older kids (10 and up), but anyone younger than, say, 40, won't get many of the cultural references. Everyone from the "Where's the Beef?" lady to Q*Bert to a very young Madonna shows up. Even the video games themselves won't mean much and might look downright silly and archaic to someone who's never played them, so that's also a bit of a head-scratcher.
But for anyone who remembers the reign of PAC-MAN and Frogger, Pixels is an eye-popping and nostalgic cinematic diversion that actually makes the most of Sandler's particular set of skills.
CAUTIONS (may contain spoilers):
Drugs/Alcohol: Social drinking depicted, sometimes to excess. Drug use is referenced.
Language/Profanity: Your garden variety of profanity is used throughout—sh--, dam-, hel-, bit--, as-, although not excessively. One character stops just short of using the f-word. A couple of misuses of God's name. Some rude humor.
Sex/Nudity: No actual sex or nudity, just a handful of innuendos referring to various aspects of the female form, a discussion of what to call a husband's shapely 19-year-old mistress and "getting lucky." Eddie mentions wanting a Serena Williams-Martha Stewart sandwich. Violet confesses to Brenner that she hasn't had sex in a long time. Eddie is often accompanied by multiple women wearing not much in the way of clothing. Ludlow is "in love" with a buxom videogame character.
Violence: Just the usual "end of the world" sci-fi type violence, nothing overly scary. Several people are swallowed up by the pixelized creatures and transported to their spaceship. Some of the videogame sequences are a bit intense as the lead characters try to escape various obstacles.
Publication date: July 23, 2015