Planes: Fire & Rescue Flies Higher Than Original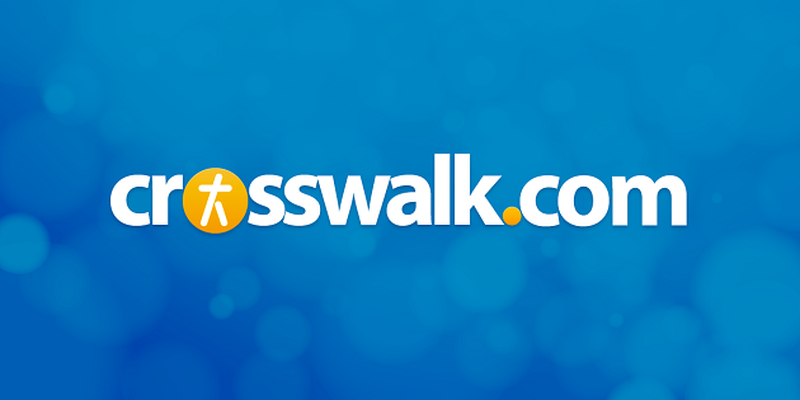 DVD Release Date: November 4, 2014
Theatrical Release Date: July 18, 2014
Rating: PG, action and some peril
Genres: Animation, Adventure, Comedy
Run Time: 83 minutes
Director: Roberts Gannaway
Cast: Dane Cook, Ed Harris, Julie Bowen
Their first flight (Planes) was a little rough, but this animated Disney airplane adventure is a much smoother ride. Now a world-famous air racer, Dusty (Dane Cook) is a big-time celeb who still has time for his friends back home. When Dusty learns his racing days may be over, going back to his old life as a crop duster is no longer an option. With the fate of his beloved Propwash Junction on the line, Dusty has to move on, this time to training as a Single Engine Air Tanker (SEAT) with the Aerial Fire Fighters at Piston Peak Air Attack Base (in real life, early air tankers were made from repurposed crop dusters, so the concept is quite feasible).
Posted deep in beautiful Piston Peak National Park, the Air Attack force is a well-oiled machine... or rather "machines." There's air tanker Dipper (Julie Bowen, TV's Modern Family) who might be more appropriately named "dippy" for her boundless, clueless enthusiasm. Her clumsy charm will remind viewers of Dory from Finding Nemo. Cabbie (voice of Captain Dale Dye) is an ex-military transport who hauls around the Smokejumpers, a band of brave all-terrain vehicles. Heavy-lift helicopter Windlifter (Wes Studi) is the ethnic member of the group; he's said to represent American Indian participation in the history of firefighting within the National Parks. Windlifter doesn't talk much, but he does share a brief folk tale that doesn't quite line up with biblical theology that is based on American Indian culture.
But the undisputed leader of the group is veteran fire-and-rescue helicopter Blade Ranger (Ed Harris). Like Dusty, Blade has some past issues to deal with (I won't spoil the surprise, but fans of late 70's TV will enjoy seeing Blade's 'secret'). Despite Dusty's best efforts to be the best 'flyerfighter' he can be, his relationship with Blade is a bumpy ride.
There are some nice life lessons in this little film, like sacrificing yourself to save someone else—maybe even someone you don't know. Bad behavior is demonstrated by park superintendent Cad (John Michael Higgins), a luxury SUV who nearly destroys everyone and everything with his single-minded selfishness. If you stay through the first half of the credits you'll see the consequences of his behavior, a satisfying outcome for everyone but Cad.
The scenery is pretty spectacular, too, and I'd recommend going for the 3D version of this one. Cad's pride and joy, the Grand Fusel Lodge, was inspired by Yellowstone's Old Faithful Inn. Piston Peak National Park—a compilation of some of the best bits of several U.S. national parks—is quite gorgeous and the fire scenes are impressive. Disney says this is the first film to showcase this much fire on such a grand scale; the flames almost become a character.
But even with all that natural grandeur to admire, the 'people' stay front and center. Even minor ones leave their mark: Jerry Stiller and Anne Meara bring the warmth of their long-time, real-life marriage to their roles as Harvey and Winnie, a couple of RVs celebrating their anniversary at the park. This time the cute factor doesn't get in the way of meaningful characters and it's a much better picture as a result. Maybe that's because Planes: Fire and Rescue is dedicated "to the courageous firefighters throughout the world who risk their lives to save the lives of others." When the plucky Smokejumpers find themselves surrounded by fire it's a heart-tugging reminder of the tragic loss of 19 firefighters in last year's Yarnell Hill Fire. With lives on the line, even animated ones, it's more important to get it right.
Overall, Planes: Fire & Rescue has more heart and fewer objectionable stereotypes than the original. "It's a movie about second chances," says director Bobs Gannaway, which seems fitting for a brand that has made good on its own second chance.
CAUTIONS (may contain spoilers):
Drugs/Alcohol: Vehicles both winged and wheeled go to their version of a bar and drink what appears to be motor oil both there and at a party. One characters talks about sipping a "motorhito."
Language/Profanity: none
Violence: A few crashes, none fatal. Several characters in danger at different times, because this is a movie about "rescue".
Sex/Nudity: A potential double entendre causes an awkward moment when Winnie talks about "wearing off the [tire] tread" on her honeymoon with Harvey, but she clarifies "driving!" so the moment passes. Some kissing, nothing serious.
Publication date: July 18, 2014