Powerhouse Wrestler Is Mickey Rourke's Finest Hour
Christian Hamaker

Crosswalk.com Contributing Writer

2008

17 Dec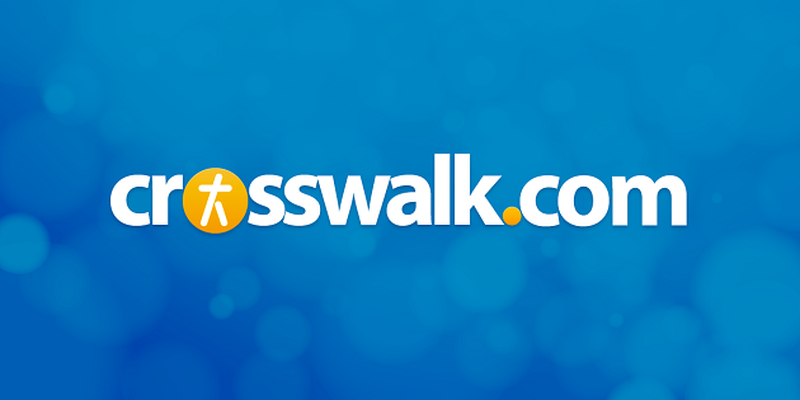 DVD Release Date:  April 21, 2009
Theatrical Release Date:  December 17, 2008 (limited)
Rating:  R (for violence, sexuality/nudity, language and some drug use)
Genre:  Drama
Run Time:  109 min.
Director:  Darren Aronofsky
Actors:  Mickey Rourke, Marisa Tomei, Evan Rachel Wood, Judah Friedlander, Mark Margolis, Todd Barry, Wass Stevens, Ernest Miller
Remember Mickey Rourke? The public began to take notice of the actor in 1982 with Diner. Rourke went on to work with a series of notable directors during that decade—including the infamous Michael Cimino. His Oscar-winning Best Picture, The Deer Hunter, was followed by Heaven's Gate—a film that bankrupted the studio that bankrolled it.
As a result, Cimino's reputation hit the skids, as did Rourke's, but the two kept teaming throughout the 1980s in Year of the Dragon and Desperate Hours (released in 1990), neither of which resuscitated their earlier reputations. However, Rourke, unlike Cimino, has continued to work steadily throughout the past two decades, scoring roles in high-profile films (Sin City, Domino).
None of those roles, however, represented a rebirth of Rourke's career. But Rourke seems poised for just that with The Wrestler, from director Darren Aronofsky. The film is Aronofsky's best yet, but even more remarkably, it's the finest work yet from Rourke, as he enters his fourth decade as an actor.
Rourke plays Randy "the Ram" Robinson, a professional wrestler who can't function outside the ring. Past his prime physically, Robinson still performs regularly but struggles to make enough to pay the rent on his mobile home.
Robinson finds part-time retail work to help make ends meet, but he jumps at the chance to re-enter the wrestling arena on the weekends, even when the crowd is small and the income less than expected. The wrestling scenes are one of the film's many strengths: We see the men laying out their moves ahead of time, in the locker room, and then carrying out the routine in front of the paying customers, who chant and cheer with a passion that exceeds that of the performers. The wrestlers' friendships extend to the sparsely attended promotional events they attend, at which Robinson poses with fans who purchase the Polaroid photos for $8 each. For Robinson, it's a living.
The camaraderie Robinson experiences with his fellow wrestlers extends to the bruises and wounds they share after each match. The Wrestler shows, sometimes in shocking detail, the toll that professional wrestling takes on these men. In one gruesome sequence, the men remove staples from their bodies. Yet they remain on friendly terms, even as some careers are on the rise, while other careers wane.
Robinson's career is certainly in the latter camp, but his personal life is even worse. He frequents a strip club, where he finds solace in the company of single mom Cassidy (Marisa Tomei), who is in much the same situation as Robinson. Ridiculed by clients who comment on her advancing age, Cassidy continues to hope for more dignified work to help provide for her child. She rebuffs Robinson's advances—it's club policy not to date customers—but finds in him a soul mate who tempts her to violate those rules.
Robinson is captive to his addictions—to performance-enhancing and recreational drugs, to alcohol, but most of all to the spotlight. His affection for Cassidy humanizes him, as does his attempts to reconcile with a daughter, Stephanie (Evan Rachel Wood), who is wary of his sudden interest in her life. But their delicate dance of reconciliation—at one point, they literally waltz together—can't undo the shame and bitterness that Robinson and Stephanie, respectively, feel toward each other. Robinson's confession to her, in which he acknowledges that he deserves to be shunned by her and left alone, contains an emotional rawness that may be the acting highlight of Rourke's long career.
The camerawork here is challenging, following behind the characters, often from an over-the-shoulder perspective that, while not unusual to arthouse audiences familiar with the work of the Dardennes brothers (The Son), may tax mainstream audiences until they adjust to the rigorous style. The effect is to give the film a documentary-like immediacy.
The effect is to give the film a documentary-like immediacy, but it's not without showy moments that may remind viewers of modern American cinematic classics: In one, we follow Robinson down a long corridor as he enters a new kind of ring with its own challenges. It's similar to a lengthy shot in Martin Scorcese's Goodfellas, as Henry Hill enters a swanky club and introduces his girlfriend to the glamorous side of gangster life. But in The Wrestler, Robinson's new world isn't an arena filled with screaming fans, nor an exotic entry into a new profession. It's a long walk through a corridor that leads to a grocery store deli counter, where Robinson hopes to work after a health scare forces him to consider retiring from the ring.
Viewers won't be surprised to learn that Robinson has a hard time leaving wrestling behind. "The world don't [care] about me," he explains to Cassidy before he enters the ring, against his doctor's advice. Then Robinson addresses the crowd, giving a speech about professional purpose that might just as soon have come from Rourke the actor.
Christians who have put an old way of life behind them will be able to relate to Robinson's struggles to do the same on a professional level, and to his attempts to atone for the wrongs he has committed against his daughter. They also will see the wreckage his absence has caused in her life, and what the seeds of mistrust have sown in their relationship. To Robinson, wrestling is his one true love, even as he recognizes that it's a type of prison from which he can't escape. It perpetuates his inability to function in the real world, and it provides an outlet for the disappointments in his personal life.
In showing Robinson's struggle against something he can't conquer—but without demonizing him for his weakness—The Wrestler provides a lesson for all who have watched loved ones flail and fail in their emotional and spiritual battles. It is not an easy film to watch, but it is honest and heartbreaking.

Questions? Concerns? Contact the writer at crosswalkchristian@verizon.net.
CAUTIONS:
Language/Profanity:  Lord's name taken in vain; foul language; crude references to sexuality and female anatomy.
Drugs/Alcohol:  Wrestlers are frequent drug users, and are shown buying, injecting and snorting drugs.
Sex/Nudity:  Bare-chested male wrestlers; multiple scenes of strippers at work; a picture of a topless woman is taped to a wall; store manager watches a porn movie in the back room; Randy engages in casual, noisy sex in a bathroom.
Violence/Disturbing Imagery:  Wrestling violence, much of which is staged, but which also involves cuts with razors and glass, body blows of all sorts; cuts are stitched up; vomiting; chest scar from heart surgery; a man cuts his hand on a deli cheese slicer.
Religion:  A stripper draws a parallel between a wrestler's life and Jesus' life, as portrayed in The Passion of the Christ; she quotes Isaiah 53 and says the wrestler has "the same hair" as Jesus.