Prepare for a Heartwarming Tear Fest with "The Notebook"
Annabelle Robertson

Entertainment Critic

2004

17 Jun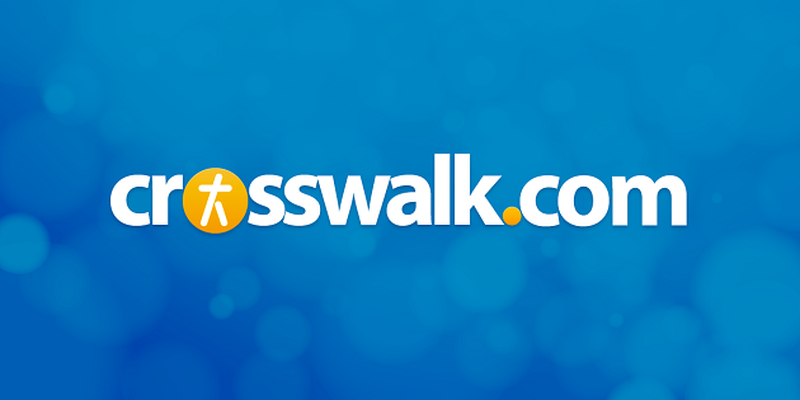 Release Date: June 25, 2004
Rating: PG-13 (for some sexuality)
Genre: Adventure/Drama
Run Time: 2 hrs. 1 min.
Director: Nick Cassavetes
Actors: Rachel McAdams, Ryan Gosling, Gena Rowlands, James Garner, Joan Allen, James Marsden, Sam Shepard
Get your tissues ready. Even if this film plays on literary misconceptions about love and romance, it's still a heartwarming tear fest.
In a Southern nursing home, a gentleman (James Garner) visits an elegant older woman (Gena Rowlands), and dutifully reads to her from a notebook, day after day, despite his own declining health. When he reads, she is sometimes able to remember who she is, for brief moments. This is the story the man tells:
Noah Calhoun (Ryan Gosling, "The United States of Leland") is smitten when he sees Allie Nelson (Rachel McAdams, "Mean Girls") at a fair in 1940. He earns 40 cents an hour at the lumber yard, and Allie is a debutante summering in Seabrook, N.C., but the two fall in love. Caught, literally, with their pants down, Noah and Allie argue and break up. Before they can reunite, Allie's parents whisk her away. She heads for college in New York. After writing to Allie for a year with no response, Noah enlists and goes to war.
Seven years later, Noah catches a glimpse of Allie in nearby Charleston and follows her, only to see her embrace her fiancé. Lon (James Marsden) is a wealthy, affable Army officer from Charleston whom Allie nursed back to health while volunteering at a hospital. She loves Lon, and he loves her. But a newspaper article about Noah, who has restored a local plantation, causes Allie to question her decision to marry Lon. Weeks before her wedding, she decides to visit Noah one last time.
"The Notebook" is a beautiful, moving film that will engage young and old alike with its message about love, lifelong commitment and overcoming our differences in marriage. McAdams and Gosling have great chemistry and offer solid performances that are surpassed only by Rowlands and Garner, who are excellent. As Allie's mother, Joan Allen also does a fine job. Equally compelling are the sets, the production and the costumes. The cinematography is stunning, with beautiful (if somewhat fanciful) shots of duck-filled ponds, downtown Charleston and plantation homes at sunrise. Director Nick Cassevetes ("John Q") keeps the action moving and engages the viewer throughout.
Two things hamper the film, though: love scenes that are needlessly explicit and a storyline that confuses lust with love. Noah and Allie have two steamy scenes and end up nude (shown in their underwear), about to make love, which greatly romanticizes teenage fornication. Later, when they do make love, the lynchpin of the plot glosses over their adultery, implying that it is acceptable because of their "love" for one another. A third scene shows an adult Noah in bed with a war widow, portraying their relationship as purely sexual.
The movie and the book also make the mistake of confusing lust with love – something that is all too common in literature. Having dated just a few months, the young Allie and Noah have nothing in common but physical attraction. It is therefore their differences – not fate – that separate them. By comparison, Allie and Lon have everything in common. They have built a loving, passionate relationship over several years and are mature and ready to commit to marriage. But Allie's nostalgia for a physical relationship that was birthed prematurely causes her to question that – and ultimately throw away what may have been a great love.
This is a dangerous message. Romance touches our deepest longings for intimacy, connection and lasting love, but it is a worldly concept that urges us to follow our hearts, not our heads, implying that the two are mutually exclusive. True love, Christlike "agape," on the other hand, is far more passionate, exciting and enduring than any "eros" portrayed in romances.
In the end, it may well have been Lon who was Allie's "true love," but it is Noah whom Allie chooses, and Noah she ultimately commits to. And it is here, in this portrait of lasting love, that "The Notebook" nevertheless shows itself to be a worthy film. For, despite their incredible differences (which likely would have meant a life of financial hardship, instead of a plantation home), Allie and Noah choose to love one another "in sickness and in health." Noah, who succumbed to romantic idolatry without Allie, commits to his wife with wholehearted abandon and yes, definitely "agape." So, even birthed in sin, their relationship is nevertheless redeemed through love and grace.
Sam Shepard, who plays Noah's father, said this: "Love is exterminated all the time; it's turned over; it's discarded; it's thrown away. But I think there are still possibilities of love that endure not only through our time, but beyond that. It's this enduring possibility, not just a temporary fling, but something that goes for a long, long time, and has reverberations down through the generations."
This is what the Apostle Paul meant when he wrote, "Love always protects, always trusts, always hopes, always perseveres." Despite its distracting detours into the bedroom, "The Notebook" gives us a portrait of that love, which is a model for us all.

| | |
| --- | --- |
| OBJECTIONABLE CONTENT | |
| • = Mild •• = Average ••• = Heavy •••• = Extreme | |
| Adult Themes: | •• |
| Drugs/Alcohol Content: | • |
| Language/Profanity: | • |
| Sexual Content/Nudity: | • |
| Violence: | •• |